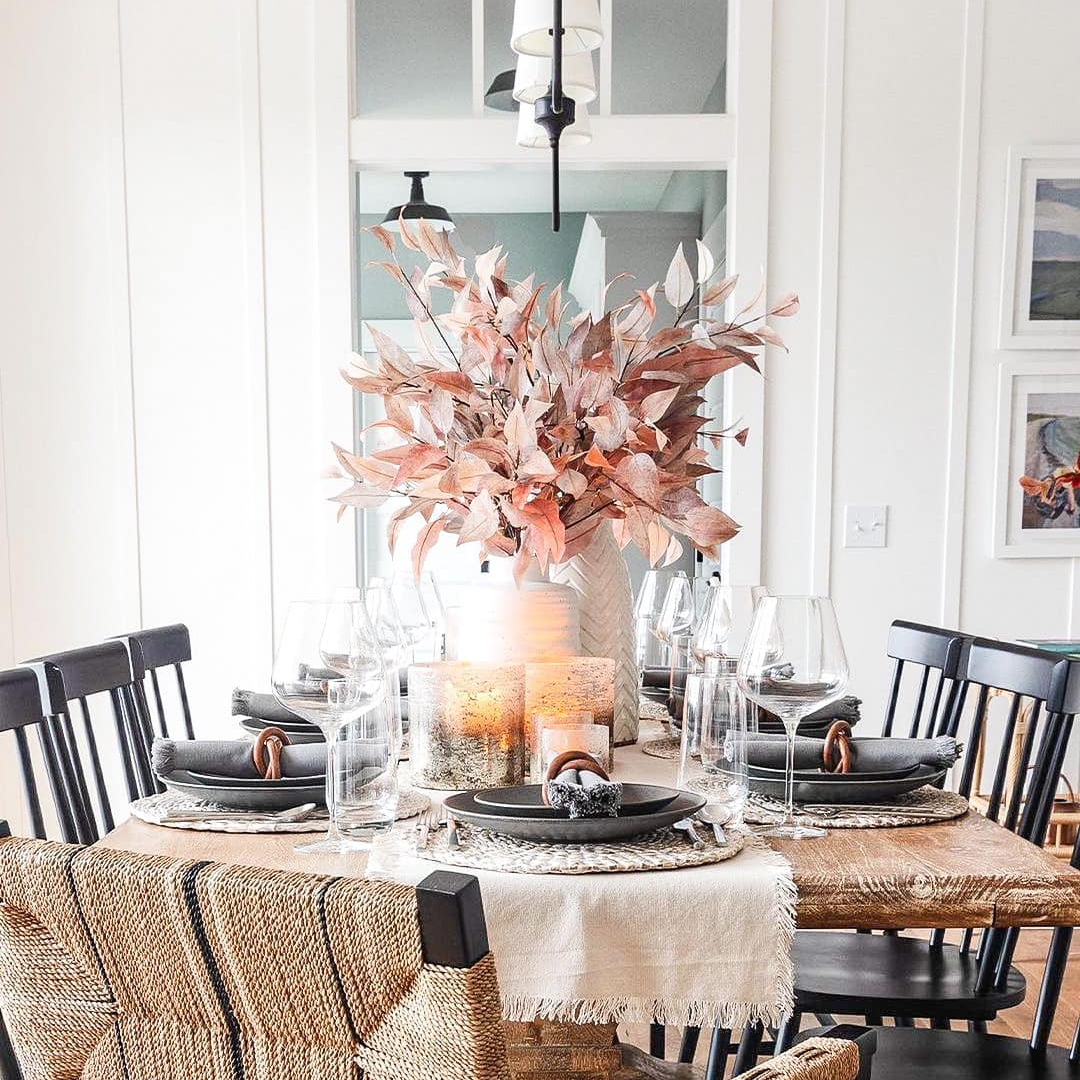 Can you believe Thanksgiving is just days away? The holidays can easily become a whirlwind of to-dos that leave you feeling drained and with little time to sit back and enjoy the festive season. If you're hosting Thanksgiving this year, make it easy, enjoyable, and relaxing for you and your guests with these simple, easy-to-implement tips and tricks.

Set the Mood with a Slow Playlist
Music is a major mood-setting element. Keep it calm and classic with JazzRadio.com's "Sinatra Style" or "Smooth Bossa Nova" stations. For something a little more upbeat, check out these dinner party favorite playlists. Connect them to a speaker or play them through a smart TV.
Ask Guests to Bring Sides
The host always roasts the turkey, but don't be afraid to ask your guests to bring a side. This will take some of the burden off of you (financially and time-wise). It also allows everyone to bring their favorite, can't-feast-without Thanksgiving dish!
Keep a Simple Timeline and Stick to It
Prep and make all your dishes the days leading up to Thursday. Then, the day of, all you will have to do is heat up each dish and roast the turkey. This rough timeline is fail-proof:
Saturday: Start defrosting the frozen turkey in the refrigerator.
Tuesday: Make your stuffing and store it in the fridge. Now's the time to make your turkey brine, too!
Wednesday: Make vegetable sides and store them in the fridge. Brine your turkey.
Thursday: Begin roasting your turkey in the AM. While the turkey is resting, heat up your sides in the oven or on the stove.
Skip Appetizers and Keep Cocktails Easy
Appetizers on Thanksgiving are more trouble than they're worth. Guests either fill up on them before dinner or avoid them completely so as to not ruin their appetites. Instead, set out some raw veggies and hummus or a bowl of nuts.
As for drinks, stock up on beer and wine and stay festive with one of these easy and delicious seasonal cocktails.
Give Thanks
It's easy to get wrapped up in the hustle and bustle of hosting Thanksgiving, but there's no better way to truly relax and enjoy the day than by counting your blessings and giving thanks for the abundance in your life-- the roof over your head, the company you keep, and the delicious meal you get to enjoy!