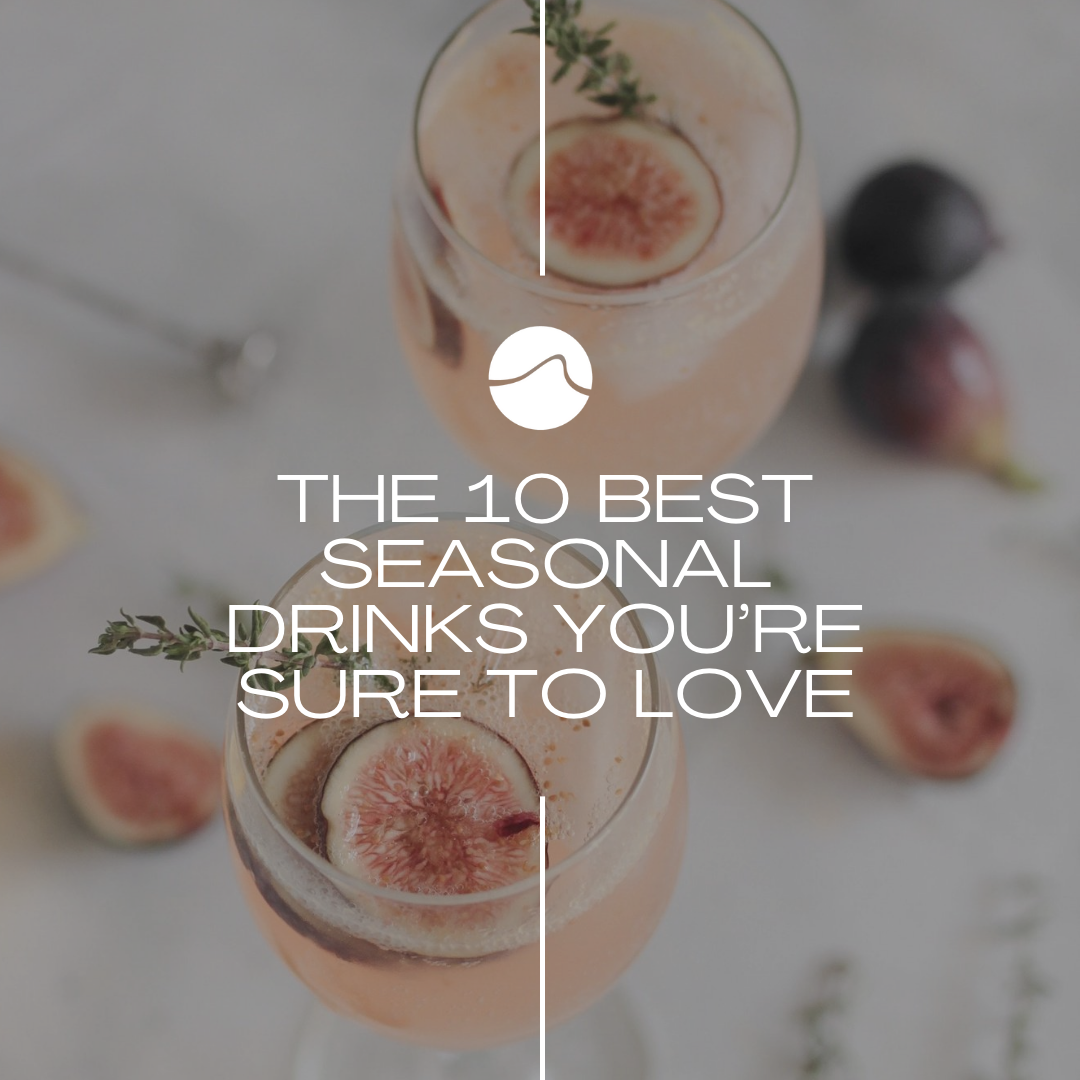 Take your holiday celebration beyond red, white, and ale with a spirited cocktail fit for the occasion. Hosting thanksgiving? Try out this pumpkin spice mule. Waking up early on Christmas morning? This boozy praline coffee is our favorite festive go-to. Planning an intimate evening of Hanukkah with loved ones? Cheers with this bubbly cinnamon sparkle concoction. These drunken drinks are sure to leave you buzzing with the spirit of the season!

Quick and Easy Holiday Drinks
This Christmas morning poinsettia is easy to whip up, and not to mention, pretty! Combine champagne and a splash of cranberry juice and top with sugared berries and a sprig of rosemary.
Become the life of the party with this strong and tasty Thanksgiving jungle juice. Simply combine all ingredients and serve cold!
Whip up a mug of this praline coffee before the kids wake up on Christmas morning. Skip the saucepan and add remaining ingredients into a steamy mug of coffee for a fast, yet effective, kick of caffeine and more.
A Twist on Festive Favorites
Transform a can of cranberry sauce into a spirited beverage. This cranberry old-fashioned is the perfect drink to serve up at Thanksgiving dinner.
Pumpkin pie latte or pumpkin pie cocktail? We're choosing cocktail with this delicious mule that is bursting with sugar, spice, and everything nice. Make it throughout the season for a crisp and refreshing drink that is sure to be a crowd favorite.
It's apple season! Macintosh, Honeycrisp, Fuji, or Gala. It doesn't matter what variety you go for, this apple cider sangria works with them all!
Want a new take on an old favorite? Add a peppery twist to your classic eggnog with this Texas Farm Nog that is smooth, creamy, and bursting with flavor! Plus, it's relatively easy to make for an eggnog!
A Drink to Impress
Serve up a warm and decadent drink with this hot caramel apple cocktail that is sure to impress even the most discerning cocktail enthusiast.
Continue with the desert-in-a-cup theme with this Peppermintini complete with melted chocolate and crushed candy canes. It doesn't get more festive than that!
Master the art of the bloody mary with this extravagant recipe: the Merry Merry Bloody Mary. It has all of the components of a regular bloody mary, but with a cheery twist!