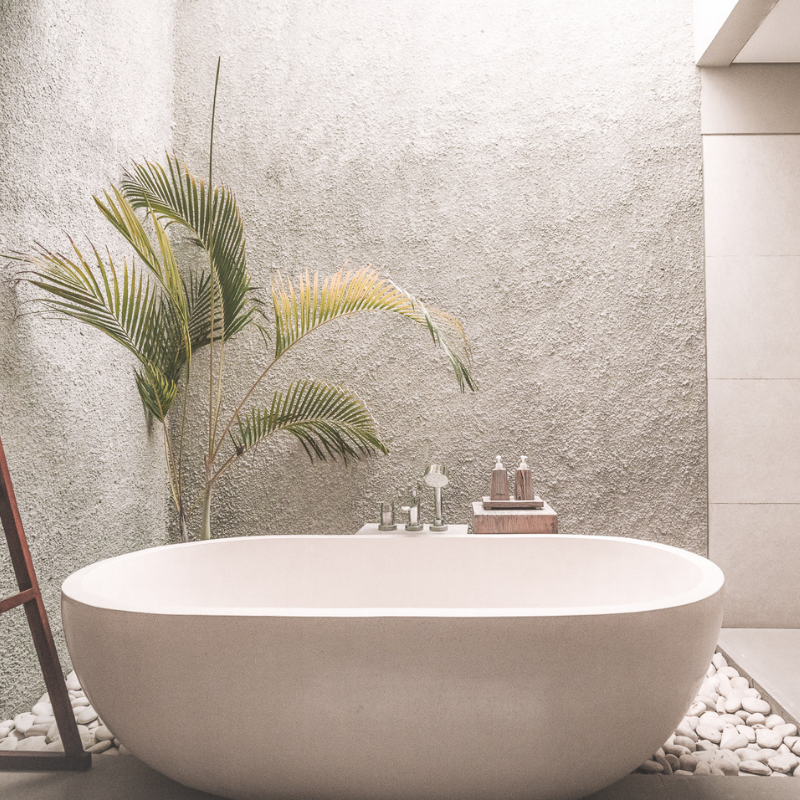 Spring has officially sprung and with the new season comes the urge to refresh. There's no better way to welcome in the season with a good, old-fashioned spring cleaning, because there's some definite truth in the saying, "a clean home is a happy home." And while an annual cleaning is never effortless, you will benefit from the fruits of your labor all year round. Last year we put together this spring cleaning guide for the whole house, and this year we decided to simplify it into a checklist, to help make this years' purge of your house, apartment, or condo more manageable and maybe even a little bit enjoyable.

Living Room
Dust and Polish Furniture
Wash/Steam Upholstered Furniture Covers
Steam Rug/Carpet
Wash/Steam Curtains
Change out Light Bulbs
Vacuum and Mop
Vacuum Floorboards
Dust Fans/Lighting
Sanitize Remote Controls
Kitchen
Throw Out Chipped Dishware
Wipe Down Countertops
Wash Sink with Comet
Wash Dishwasher*
Wipe Down Inside of Fridge
Replace Dish Towels
Sweep and Mop
Wipe Down Cabinets (Both Inside and Outside)
Clean Out Pantry/Toss Expired Food
Clean Oven Using Self-Clean Mode
* Fill a dishwasher safe bowl with vinegar. Place it on the bottom of the dishwasher and run a hot cycle. The vinegar will break down any residue that has built up.
Dining/Breakfast Area
Wipe Down and Polish Table and Chairs
Replace Light Bulbs
Sweep and Mop
Dust Hutch/China Cabinet
Bathrooms
Unclog Shower Drain
Scrub Tub and Shower Walls
Mop Floors
Wipe Down Countertops and Sink
Clean Toilet
Windex Mirrors
Throw Out Expired Toiletries and Makeup
Replace Old Towels
Replace Shower Curtain Liner
Bedrooms
Vacuum/Sweep
Wash All Bedding
Deodorize Mattress with Baking Soda
Flip Mattress
Dust Furniture
Dust Fans
Clean Out Closets
Laundry Room
Clean Washing Machine
Clean Dryer Vent and Remove Lent
Vacuum Around and Behind Washer and Dryer
Throw Out Mismatched Socks