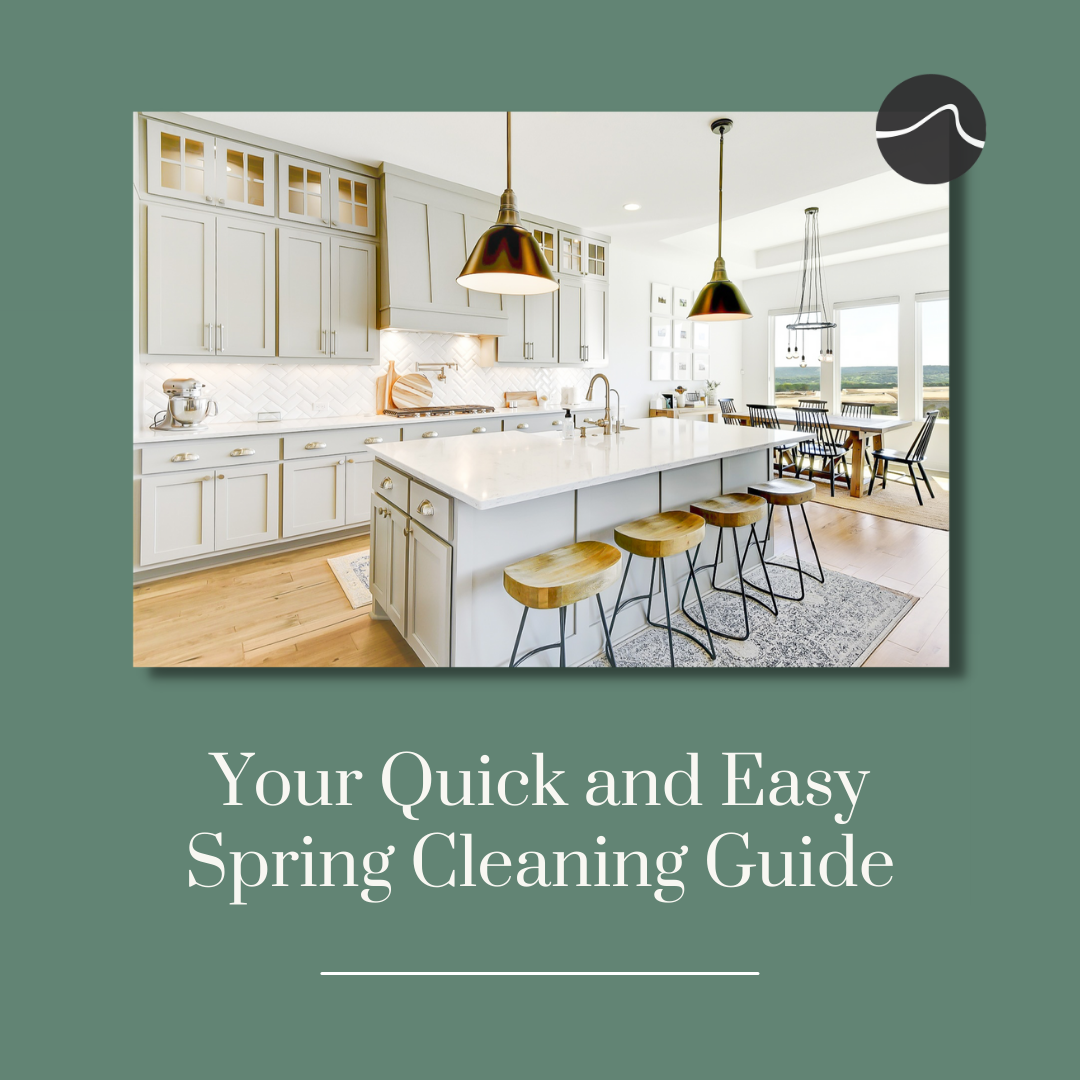 We've officially been cooped up for a year now and have studied every nook and cranny of our dwellings. We've found out what works for us and our families and what doesn't. We've invested in new furniture, repurposed a corner into the ultimate WFH space, and used our kitchens more than we ever thought we would. Our homes have definitely been good to us this year and its time to return the favor. Welcome in the new season with a good, old-fashioned spring cleaning, because there's some definite truth in the saying, "a clean home is a happy home." And while an annual cleaning is never effortless, you will benefit from the fruits of your labor all year round. We've created your spring cleaning guide to help make this years' purge more manageable and maybe even a little bit enjoyable.

Around the House
How often do you clean both the inside and outside of your windows? If your answer is "never, who has time for that?" you're not alone. But since you've now vowed to be deliberate with your cleaning (at least for this season) commit to giving your windows a good scrub down. You'll be surprised by how much more natural light is brought into your house.
While you're at it, check draperies and curtains to see if they're machine washable. Believe it or not, many of them are, making them extremely easy to clean. If not, take window treatments to the dry cleaners for this once-a-year cleaning. Dust gathers on cloth and isn't so easy to see. Don't forget to wipe down blinds with water and a bit of dish soap.
Give your home a thorough dusting by wiping down every surface in your home. Yes, you heard correctly, every surface. This includes bookshelves, dressers, leather furniture, electronics, pictures, floors, ceiling fans, baseboards, and the list goes on. When you commit to covering every surface, you will acknowledge places that usually go unnoticed, such as gallery walls or bedside lamps.
This is the part where you finally take rugs in to get professionally cleaned, or schedule a carpet cleaning service to come to you. Additionally, opt to get upholstery professionally cleaned. Allergens and dust mites get trapped in carpets and textiles, so giving these items a deep clean will literally help you breathe easier.
The Kitchen
As the heart of the home, the kitchen deserves some extra TLC. After all, it is where you prepare your meals, gather in the mornings, and spend a good part of your time. Not to mention that it tends to get messy. Start by cleaning appliances, inside and out. Remove everything from the fridge and throw out expired foods. Then, wipe down the inside with a wet towel. Repeat with the pantry. Clean your oven using its self clean function and scrub your stove top with a toothbrush and mixture of baking soda, salt, and water.
To remove lime build up around faucets, lay a paper towel over the fixture and soak with vinegar. This will loosen up the minerals and make it easier to remove. This trick can be used in the bathroom as well to remove hard water stains and soap scum.
The Bedroom
If you haven't turned your mattress in a year or two (or ever), now's the time. This helps extend the life of your mattress and keeps it wearing evenly. Bonus points for vacuuming your mattress and box spring.
Optimize your precious closet real estate by swapping your winter clothes out for warm weather clothes. While you're at it make donate, sell, keep piles and get rid of clothing you haven't worn in a year or more. List your sell pile on Poshmark or Depop and use the extra cash to get a luxury candle or a new piece of clothing!
The Office
Finally get to that stack of papers that's been piling up. Create an easy-to-use filing system to quickly stow away bills, healthcare receipts, banking information and other important documents. Go paperless by signing up for e-billing and paperless statements, and recycle papers right away that you know you won't need.