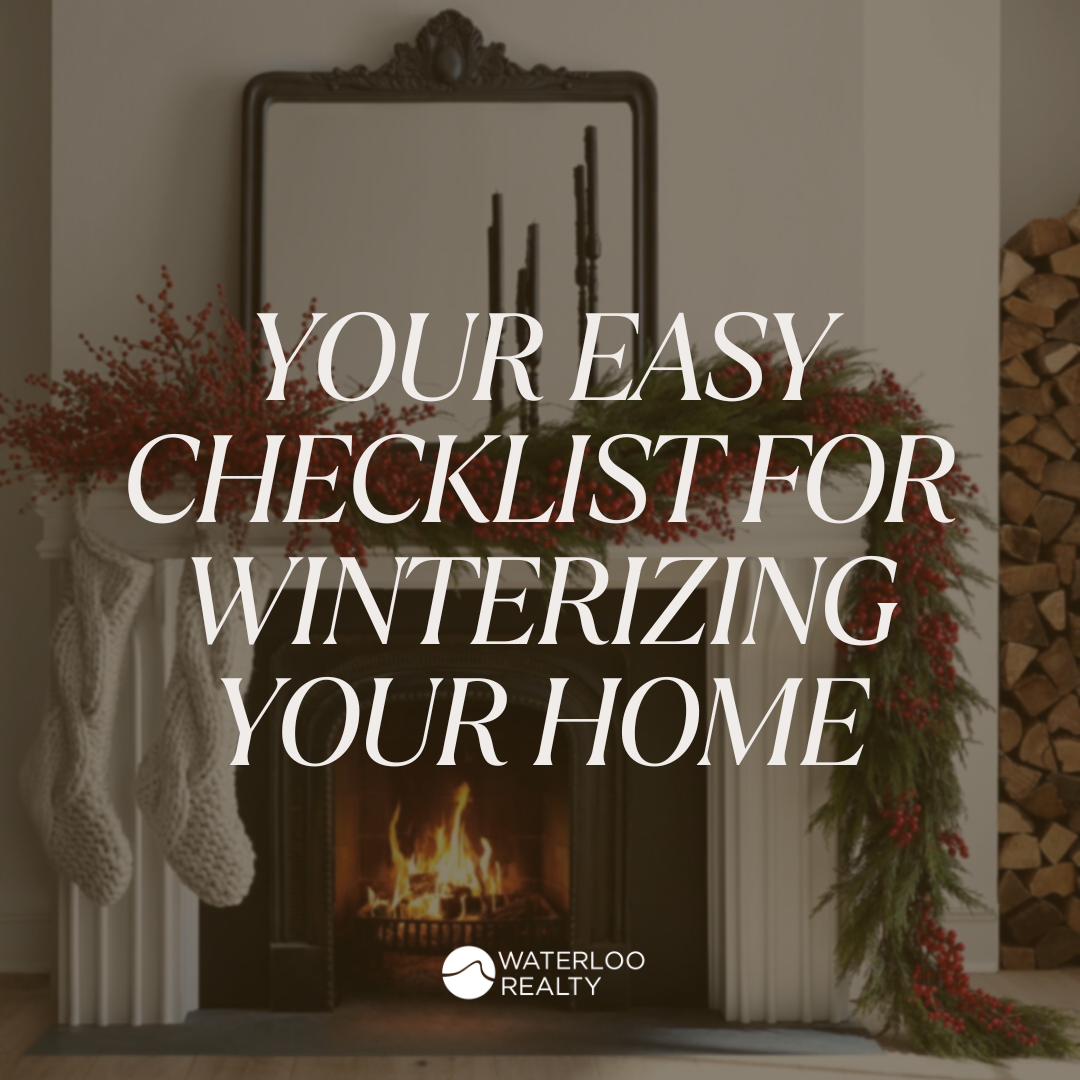 If we've learned anything over the last few years, it's that winter in Austin is, well, unpredictable. It's warm one day, and freezing the next. Don't be caught off guard this year when winter weather reaches its peak. Get your house ready to take on the lower temps with these simple tips.

Get your heating and air conditioning system serviced
Have an AC and heating company come out to make sure your unit is in good, working order. Rest easy knowing that you won't be caught in the cold without heat. Additionally, clean out air vents and replace filters to start afresh.
Paint and seal exterior siding and check outdoor railings
If outdoor wood and siding sits neglected, it can be expensive to fix. Get ahead of it by ensuring that all wood trims around your windows and doors are protected from the elements to avoid rotting. Walk around the perimeter of your home and inspect the wood for chipping paint and peeling caulk. If you find either of these, then simply scrape it away and apply fresh paint or caulk. Additionally, optimize your heater by sealing doors and windows with weather-stripping. It's easy to use and not only will keep the draft out, but will save you money on your utilities. Don't forget to reinforce wobbly railings to prevent accidents in icy (read: slippery) weather.
Clean your chimney and fireplace
There's nothing like enjoying a warm drink and a movie by the fireplace on a cold evening! If you are lucky enough to have one at home, then you'll want to make sure you have it cleaned before the cold weather hits. Hire a chimney sweep to ensure your fireplace is safe to use and stock up on wood (if you have a wood-burning fireplace).
Check smoke and carbon monoxide detectors
Did you know that winter is when most house fires occur? It makes sense with the heat constantly running, fireplaces being used, and candles being burned. So rest easy by making sure all smoke alarms and carbon monoxide detectors are in perfect working condition by replacing units or changing out batteries now
Secure your home from critters, rodents, and the elements
First, make sure branches are trimmed away from your roof. Second, inspect the roof for poorly screened vents, holes in the soffits, open plumbing stacks, and even attic entry points through the chimney. Finally, inspect your attic by looking for sunlight entry points.