Waterloo Realty Announces Rebranding and New Search Functionality for Buyers and Sellers
1

Apr
Hannah Villars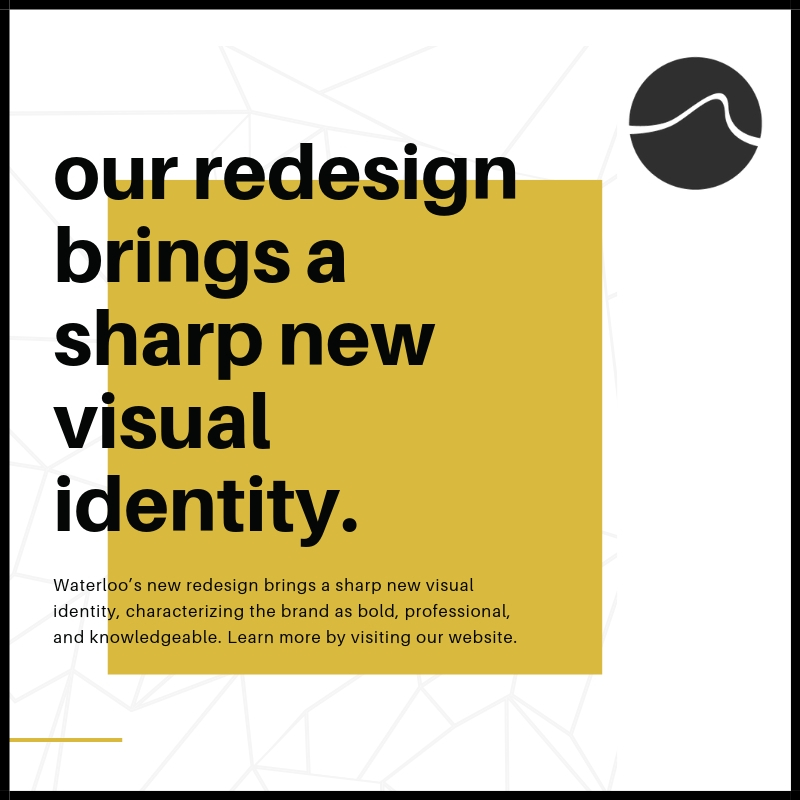 Austin, TX.-- Waterloo Realty, a local and modern boutique real estate brokerage firm, announced a rebranding today. The comprehensive rebrand elevates the firm's focus on streamlined, personalized service for buyers and sellers and includes new positioning, design, and search functionality.
Waterloo Realty's unique blend of professional and experienced agents, combined with real-time online search functionality, and a free mobile app is able to meet and exceed both buyer and seller expectations. Waterloo will continue to offer the services and technology needed to help buyers find properties easily and on-the-go and allow sellers to get more eyes on their property. With the extensive rebranding efforts, the company will continue to offer the white glove real estate service it is known for while investing further in both new technologies and expert support for clients.
Waterloo's new branding further enables the company to stand out, not only within the expansive and competitive real estate industry, but also within the ever-growing Austin technology ecosystem. Home buyers and sellers will enjoy the ease-of-use of Waterloo's sophisticated search technology, along with the human touch that is delivered through superior customer service.
"The number of tools that buyers and sellers can use to search and market their properties is limited. We knew that a unique approach was needed to bridge the gap between what buyers and sellers expect and what technology is available today," said Jeff Embree, Owner and Broker of Waterloo. "We took this opportunity to rethink our entire brand. We are proud to be ahead of the curve in a rapidly evolving industry, and our new brand identity will now illustrate just how far our company has come."
Waterloo's new redesign brings a sharp new visual identity, characterizing the brand as bold, professional, and knowledgeable. Waterloo's emphasis on providing a smooth real estate experience is reflected in the company's tagline, "Real Estate Made Simple." This language speaks to the core belief that in a vast, ever-changing, and complex real estate landscape, Waterloo can fully cater to each and every buyer and seller in a personalized way to make the process streamlined and efficient.
Please visit www.waterloo.com to explore the new search functionality and learn more about how Waterloo can help you buy and sell your home.

About Waterloo Realty
Founded in 2013, Waterloo Realty is a professional and modern boutique firm specializing in South Austin real estate and offering clients an unmatched realty experience. We employ the best agents in Austin with decades of combined experience who are there for you every step of the way offering sage advice that will help you find a home that will delight you for years to come. Whether you are buying, selling, or investing in property our experience in the Austin real estate market demonstrates that Waterloo Realty is "Real Estate Made Simple."