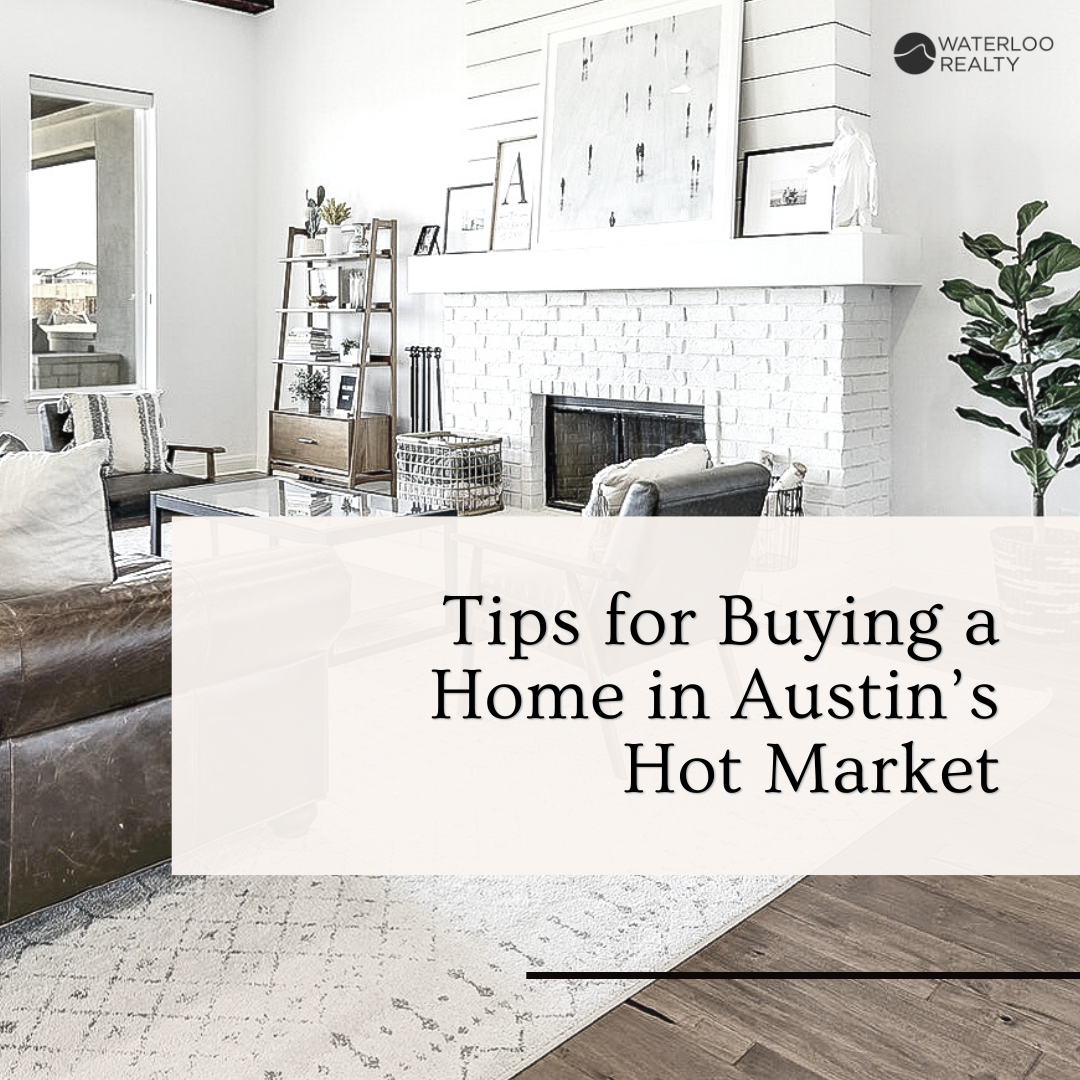 Buying a home in Austin right now is no easy task. With the pandemic changing the way we use our homes, out-of-towners moving in to get more bang for their buck, and inventory low; the Austin market is competitive, to say the least. We understand that buying a home is a huge step. That's why we're sharing some tried and true tips that will help give you an edge.

Start Early
Future buyers should start looking early… like at least six months early. This helps you get a feel for the neighborhoods, styles, and must-haves that resonate with you. Plus, it helps you learn the market, the kind of inventory that is available, and what other homes are going for. This will also give you time to see how much home you qualify for and to run a budget to see how much you're comfortable paying-- which are often two very different numbers. Getting an early start also gives you time to check your credit and resolve any glaring issues.
Prepare to Bid Over Asking
A Redfin report showed that local Austin buyers have an average budget of $644,771, while out-of-towners are coming in with an average budget of $852,776 to spend on a home. While this can be discouraging, and help explain why some houses are going $100k plus over asking, there are ways to get around this discrepancy so that you can come out on top. First and foremost, prepare to bid over the asking price. This means that you may need to look at lower cost homes so that you can comfortably offer within your means.
Think Beyond the Price
If you fall in love with a home but know that you won't be the highest bidder, have your agent find out what else is important to the seller that you can offer. Maybe you can close early on the home or offer a leaseback option to the seller. Your agent can help you get creative on this front.
Consider the Surrounding Areas
In today's market, it's imperative that buyers consider neighborhoods throughout the entire city and beyond. You are sure to get more bang for your buck in the surrounding suburbs of Kyle, Pflugerville, Cedar Park and Round Rock, for instance. Take a weekend day trip to visit and see what makes them each unique. You might even fall in love!
Find the Best Real Estate Agent
A good real estate agent is your ally and best tool when navigating Austin's hot market. It's important that you feel a connection with your agent. Read reviews and get referrals from past clients. While buying a home can be stressful, your agent should make the process run as smoothly as possible.
Waterloo agents have decades of combined experience navigating the Austin market. Contact us today to learn more and see how we can help you find your dream home!