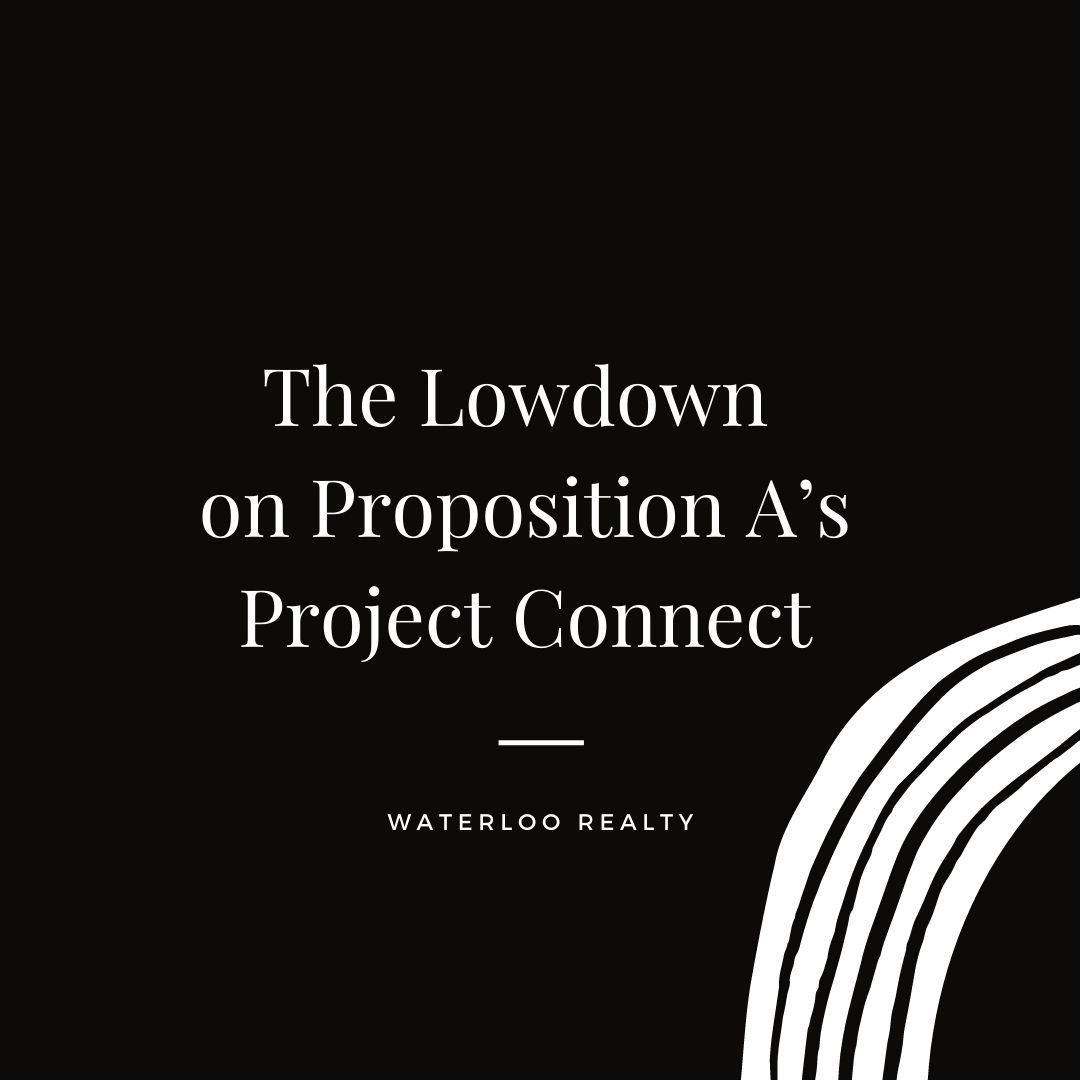 Austin's most ambitious mass transit legislation, Proposition A, has been voted in by Austinites. It calls for a permanent property tax increase to fund an initial investment of Project Connect-- a new transit plan for Austin.
What is Project Connect?
According to their website, Project Connect is "a bold transit plan that includes a new rail system, a downtown transit tunnel that makes everyone's trip faster, an expanded bus system, and a transition to an all-electric fleet." It will cut down on traffic and provide more affordable and efficient access to jobs, education, and healthcare. The initial investment, expected to cost $7.1 billion, is funded by federal funding, CapMetro's Capital Expansion Fund, and tax revenue. Features include:
Light Rail System: The new light rail system will span 27 miles and have 31 stations that serve north and south Austin, the airport, downtown, and Colony Park. For more information on specific routes and stations, click here.
Downtown Transit Tunnel: The light rail will travel underground in downtown, offering more efficient and safer transit.
Bus Service: In addition to increased bus service, Project Connect will provide nine new Park & Rides, four new MetroRapid routes, three new MetroExpress routes, and 15 new neighborhood circulator zones.
MetroBike: There will be fully-electric bike fleets stationed at transit hubs.
There will also be an anti-displacement fund in the amount of $300 million to counteract gentrification.
What does this mean for residents?
The new tax increase will affect property owners by increasing property taxes by approximately 4%. With this, 8.75 cents of the City's property tax rate revenue will be dedicated to the Austin Transit Partnership to fund Project Connect.
And with a project of this magnitude, it'll be years before we can reap the benefits. While some projects, such as the expanded bus service will be available earlier, the bulk of the project, including certain light rail lines, won't be in service until around 2030.
While board members and staff are being selected and put into place, the simultaneous first step of the project is to counteract the gentrification that Project Connect will inevitably bring, using the allocated $300 million for anti-displacement measures. This money will go towards housing subsidies to help maintain affordable housing.
Those programs could include rent subsidies, home repair, and financial assistance for property owners at risk of displacement due to rising property taxes. It also allows the city to buy housing along the new transportation routes.