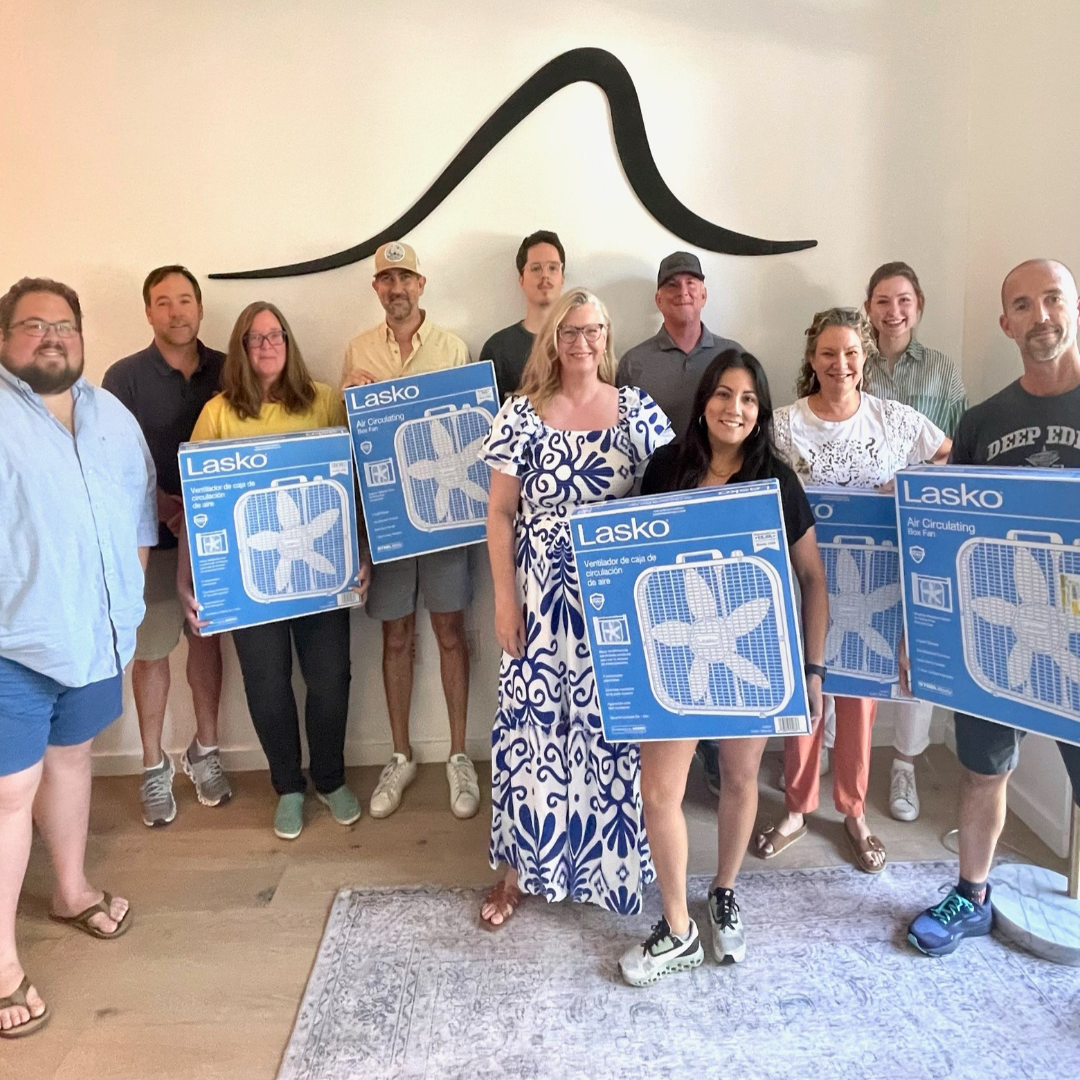 We are excited to announce that we have partnered with Family Eldercare for their Summer Fan Drive! Family Eldercare collects fans and money to buy fans for older neighbors and vulnerable people in the Austin/Central Texas area who don't have or can't afford AC.

Our goal is to collect fans and/or raise $1,500 for Family Eldercare by August 10th. Here's how you can get involved:

1. Donate online to our team drive here anytime
2. Drop off a fan at Waterloo Realty during the following times:
August 1st & August 8th from 11am-2pm
August 3rd & August 10th from 5pm-7pm

Waterloo Realty
2525 S. Lamar Ste. #1
Austin, TX 78704

Together we can reach our goal and help our fellow Texans in need!
Have you donated to our drive or brought in a fan? Share your photos with us! Be sure to tag us on Instagram and Facebook.