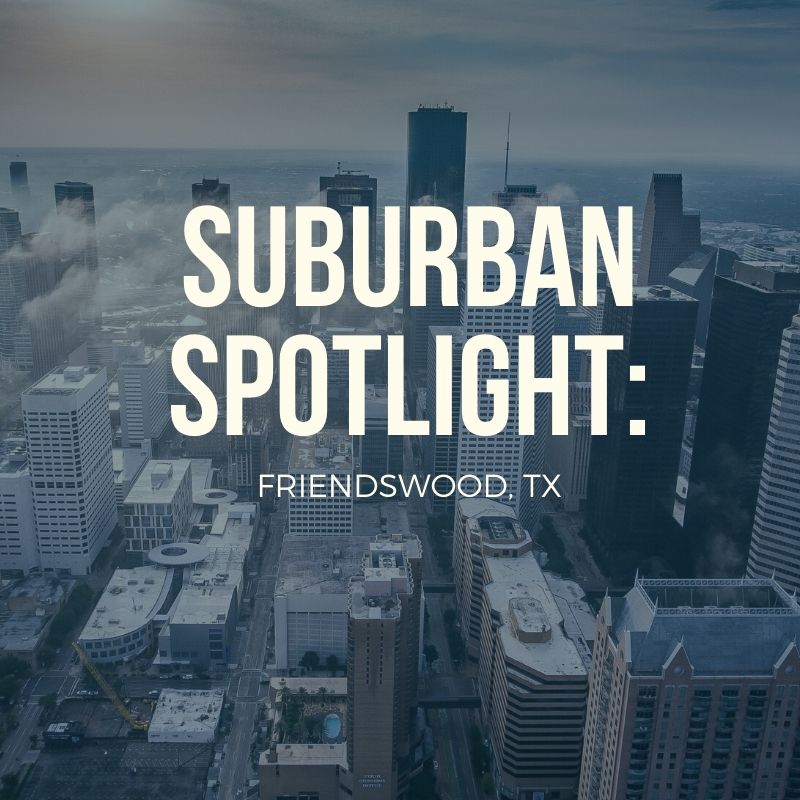 Friendswood, TX is a small suburb situated just between downtown Houston and Galveston. The name, "Friendswood," which comes from the Religious Society of Friends (Quakers) who founded the town, perfectly describes this tight-knit community.

In 2007, CNN named Friendswood one of the top places to live in the country and with good reason! The city was founded on the guiding principle that community and education are of the utmost importance and this sentiment continues to shape the Friendswood Independent School District. As one of the highest-rated districts in Texas, with a highschool that ranks in the top 5% in the nation, it's no wonder that the community takes great pride in its town.
Friendswood is home to over 40,000 people who live, work, and play in the area. In fact, the city of Friendswood website proudly states, "Ask any Friendswood resident what they love most about this charming, family-friendly community, and you'll hear the same answer every time – 'dynamic quality of life.' From superior city services and amenities to first-class schools and a vibrant economy, in Friendswood, you have it all!"
Built on a pillar of community, Friendswood hosts a variety of city-wide events throughout the year. Some favorites include: concerts in the park, a 4th of July celebration, a Halloween celebration, Santa in the park, and much more!
Friendswood is considered an affluent community, with the median annual income coming in at over $98,000. The average housing price is nearly $300,000 at $125 per square foot.
It goes without saying that Friendswood is a beloved family-friendly town that has all the amenities of city living, with a small-town community feel. Because of this, the housing market is competitive. That's why having a great agent by your side is essential. Contact Waterloo today to work with long-time Friendswood resident and Waterloo agent, Tony Williams, and find out what it means to have a seamless real estate experience.