Socially-Distanced 4th of July Celebrations in Austin and Houston
29

Jun
Jeff Embree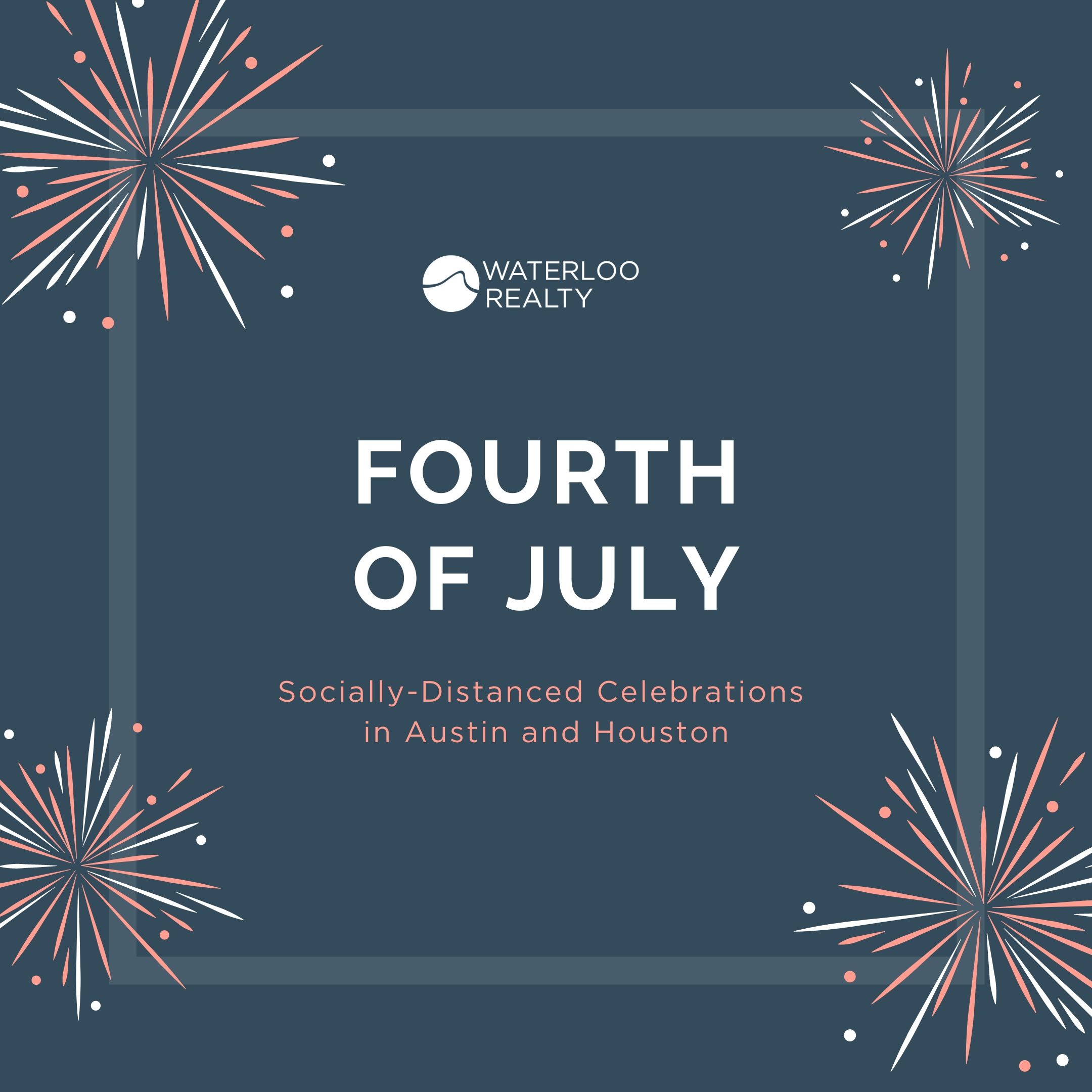 Perhaps now more than ever we understand how important it is to find joy when and wherever possible. So to help you make the most out of your 4th of July, all while staying healthy and socially-distanced, we've put together a list of safe activities and events that are being held in Austin and Houston this holiday weekend.
Austin
Allandale Reverse Parade: From 7-9 on the evening of July 4th, participating residents of Allandale will be decorating their yards and homes for a reverse parade! Pack the kids into the car and take a drive through the neighborhood to see all of the decorations! A map will be available on the neighborhood's Facebook page with participating locations closer to the day of the event.
Blue Starlite Drive-In Movie and Firework Show: Keep it chill this holiday with a movie and digital fireworks show at Blue Starlite Drive In. Showings of Independence Day will be held on the evenings of July 3rd and 4th with a digital fireworks show on the big screen afterwards.
Fire In The Sky: While the city of Austin has cancelled their fireworks show this year, the annual Dripping Springs show is still on! Although the park will be closed to spectators, viewers are encouraged to watch from the Home Depot and HEB parking lots nearby.
Houston
Shell Freedom Over Texas: This annual music event is going virtual this year! Tune into ABC13 to hear live music and guest appearances from Houston-natives, Bun B and Trae Tha Truth, plus more! Lounge at home, by the pool or in the shade, drink in hand, and enjoy three hours of music this 4th of July.
Red, Hot, and Blue Fireworks Extravaganza: Head north to The Woodlands to experience the sights and sounds of the Red, Hot, and Blue Fireworks show! Tune into KSTAR 99.7 FM around 9:30 pm to listen to the live broadcast and soundtrack of the fireworks which will be launched from Lone Star College's Montgomery campus. Please note that the festival portion of this event has been cancelled this year. This is a drive-in event and visitors are encouraged to stay in their vehicles.
League City Fireworks Extravaganza: For those located farther south, League City will be hosting a drive-in fireworks show at 9:00 pm on July 4th at the CCISD Challenger Columbia Stadium. Gates will open at 7:00 pm so go early to get the parking spot with the best view!
Wishing you and yours a happy and healthy 4th of July!
Cheers from Waterloo