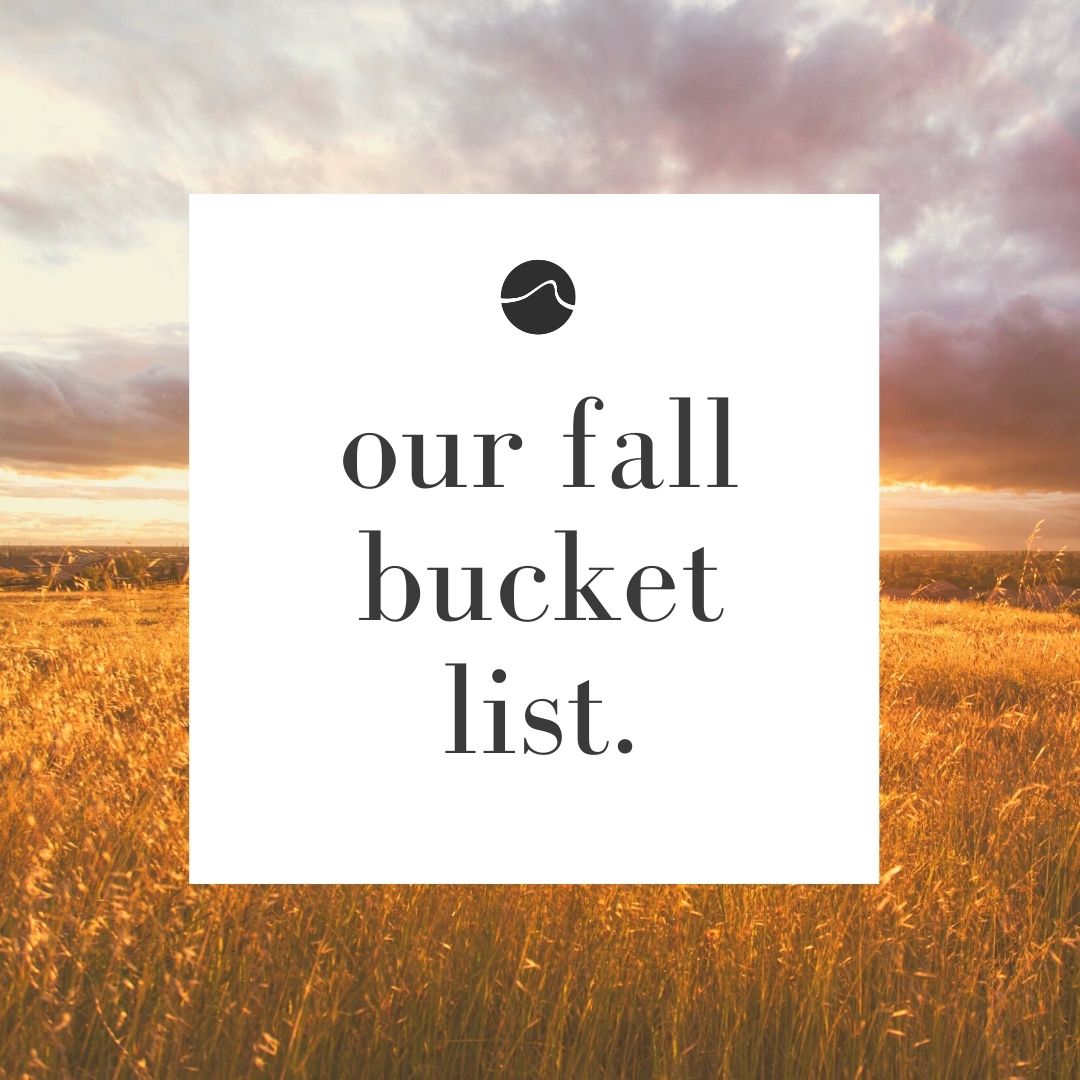 Anybody else in shock that it's already October? I think we can all agree that this year has been flying by and so in order to not let another idle minute pass, we've put together a fun and easy fall bucket list to make the most of our favorite season. The weather is crisp, the leaves are changing, and the days are shorter, so without further ado, let's get to doing all things "fall."
Wine and cheese picnic at the park
The weather is finally cooling off so take advantage of your nearby park or outdoor space with a wine and cheese picnic. It's a cheap and easy date-night option or a fun way to catch up with friends!
Go antiquing at Round Top
The Round Top antique fair is back this fall from October 26-31 and we couldn't be more excited! Since most of the venues are outdoors it's a fairly safe option. But be sure to pack a mask, since they are required, and come prepared for a day full of sifting and shopping.
Pitch black flashlight corn maze
When we heard about the pitch black flashlight maze taking place in Georgetown as part of the Sweet Eats Fall Festival, we immediately marked our calendars. It covers 4.5 acres so come prepared with closed toed shoes and your own flashlight. Bonus points for watching Children of the Corn or Signs beforehand to be extra spooked.
Read a good book or two
There is no better time of the year than fall to cozy up with a blanket, a cup of tea, and a good book. The days are shorter so lean into the slow evenings by finally digging into that book you've been meaning to read. Our picks include Intimations by Zadie Smith, What Happens at Night by Peter Cameron, and Queenie by Candice Carty-Williams.
Go camping (even if it's in the backyard)
Enjoy the cooler weather and opt for a change of scenery with a local camping trip. We love Emma Long Metropolitan Park. It is right on the lake and just minutes from downtown, making it a convenient getaway.
Clean out the garage or shed
Instead of packing this chore in with your spring-cleaning list, tackle it now. Queue up some new podcasts or a mood-boosting playlist, have your favorite beverage at hand, and optimize your space with shelves and labels. Your future self will thank you.
Try a new recipe
Crack open that beloved, albeit intimidating, cookbook you've held onto over the years but have rarely used. Choose a delicious-sounding recipe and spend a Sunday or a weekday evening focused on the measuring, pouring, stirring, basting, and cooking of your meal. It is therapeutic and rewarding.
Bake, bake, and bake some more
Fall is meant for deserts. Pumpkin cupcakes, pies, cookies, and more! You can gift the goods to neighbors, friends, and teachers, or hoard them for yourself.
Watch these fall classics
Grab a plate of your freshly baked cookies and cuddle up on the couch for a fall movie marathon. Relive these classics for "hygge" at its finest.
Try your hand at making art
And don't put too much pressure on yourself. Whether you sit down with a paint by numbers or are inspired to make a one of a kind piece, flexing your creativity muscle is a great way to calm the mind. You can even try "painting with a twist" at home with a friend or partner.