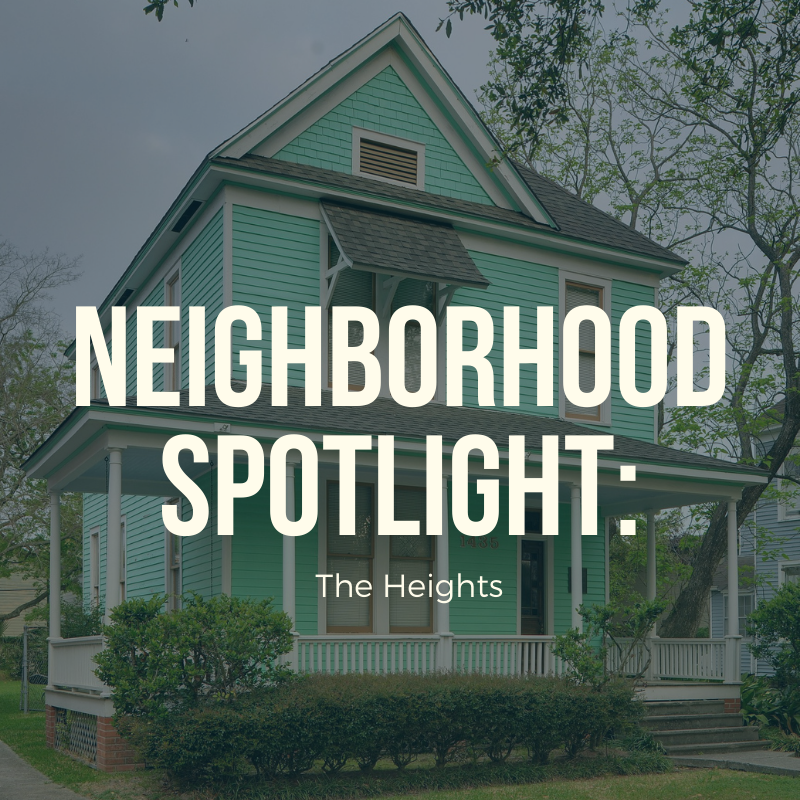 Nestled northwest of downtown is the Heights neighborhood-- an area rich in character and culture with homes that date back to the late 1800s. The area is characterized by its historic Victorian homes, ample outdoor space, walkability, and easy access to Houston's Inner Loop, downtown, the Medical Center, and the Galleria area.
NEIGHBORHOOD CULTURE
The Heights is commonly used to refer to the area encompassing the Houston Heights, Norhill, and Woodland Heights neighborhoods. Since the 90s' the area has gone through a period of gentrification and is consistently rated as Houston's most-walkable neighborhood with its charm-rich streets that are lined with coffee shops, antique stores, boutiques, restaurants, and many hike and bike trails, all of which contribute to its accessibility. The beauty of The Heights is in its proximity to downtown, while maintaining a small-town feel. National Geographic Traveler has said that the area, "maintains a quirky sense of individuality" and "flourishes as a destination for foodies, architecture buffs, and creative types."
FOOD AND ENTERTAINMENT
The ever-evolving food scene in the area has made The Heights somewhat of a national treasure. Soak in the sun at neighborhood restaurant Down House, satisfy even the most discerning eater at Squable, or chow down on Tex-Mex at Superica. Other local favorites include Rainbow Lodge, Mico's Hot Chicken, Cultivare, Morningstar, Killen's, Truth BBQ, and many more!
Take advantage of the many outdoor spaces in The Heights including The Heights hike and bike trail, Stude Park, and White Oak Bayou trail nearby. Additionally, there are smaller parks sprinkled throughout including Milroy Park, Donovan Park, Montie Beach Park, and Norhill Historic District Park to name a few.
While the nearby Galleria attracts many shoppers, there are a plethora of local boutiques that any avid shopper won't want to miss. Find that perfect springtime dress at Tre'sorelle or Hello Lucky Life, nail the perfect gift at Heights Mercantile, or spend time shopping outdoors at Heights Marketplace.
SCHOOLS AND HOUSING
The Heights district is served by Houston ISD and routes to some of Houston's finest public schools. Additionally, many families chose to send their kids to private schools for alternate learning.
The average value for a home in The Heights is a little over $510,000 with historic homes ranging from Victorian-style to 1920's bungalow and everything in between.