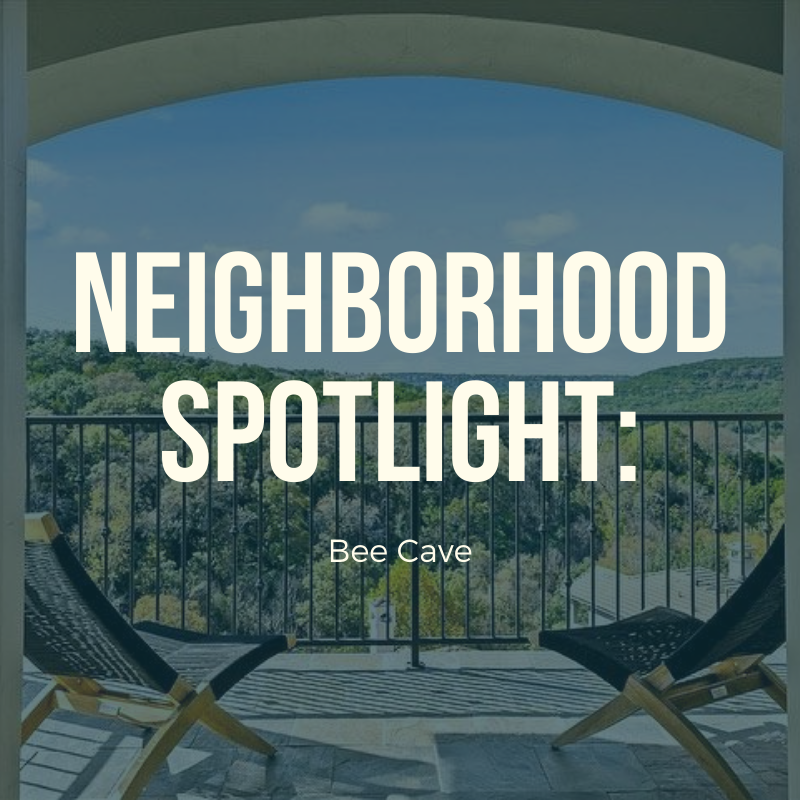 Located west of Austin sits The City of Bee Cave, where the beauty of the hill country meets the convenience of city living. Within the city's small, 6.8 square acres is a plethora of shopping, entertainment, parks and recreation, as well as residential neighborhoods, giving this small corner of the Texas Hill Country a vibrant and welcoming energy.


NEIGHBORHOOD CULTURE
Named for the large colonies of Mexican honeybees that once lived in the banks of Barton Creek and Little Barton Creek (which serve as boundaries to the city), Bee Cave is a thriving, family-oriented community with a mission to, "preserve and enhance the quality of life of citizens with a commitment to the highest standards in public and private services," according to the city's website. The City of Bee Cave places an emphasis on outdoor living and growing their community in an environmentally-responsible manner, with "small-town values in an urban sub-rural setting."


FOOD AND ENTERTAINMENT
The City of Bee Cave Central Park is a major recreational spot for residents. Spanning 60 acres, Bee Cave Central Park is equipped with pavilions, paved trails, playgrounds, a basketball court, open spaces, and a dog park. Additionally, the Falconhead West Primitive Park, located in the northwest corner of the city, comprises 160 acres of hiking trails, scenic outlooks, and natural spaces.
The Hill Country Galleria is the heartbeat of Bee Cave, with tons of shopping, dining and entertainment options. From big box retailers to local boutiques, fine-dining to coffee on-the-go, and live music on the plaza to seeing a blockbuster flick on the big screen; The Hill Country Galleria is a major draw to residents and visitors alike.


SCHOOLS AND HOUSING
Bee Cave is served by five elementary schools, two middle schools, and one high school within Lake Travis ISD.
Within the city are twelve neighborhoods mostly consisting of newer build homes ranging from modern farmhouse and ranch style to Mediterranean and Spanish revival. The median listing price of a house in Bee Cave is $984k.