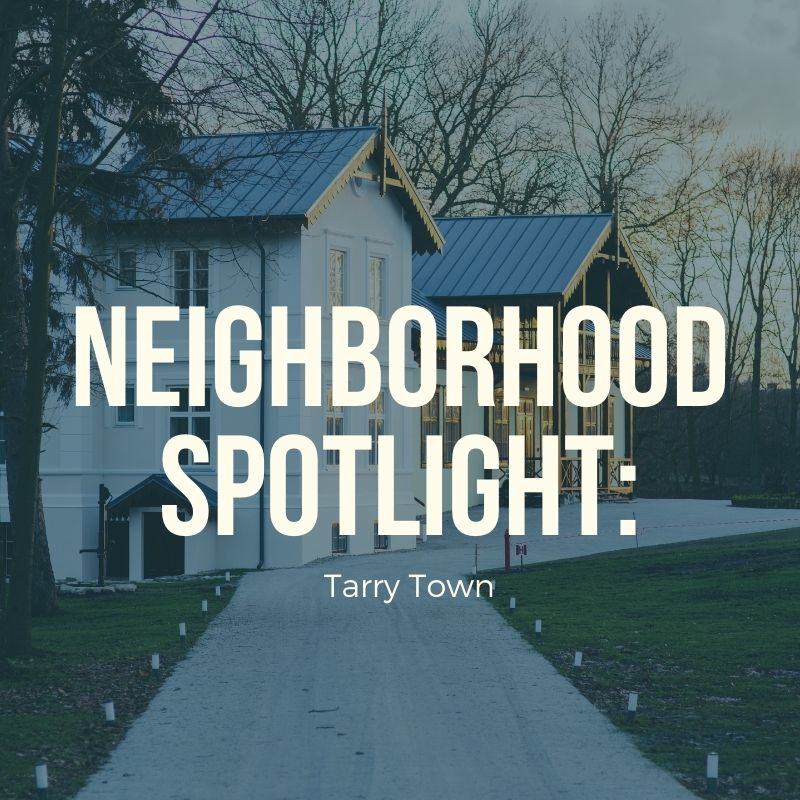 Tarrytown is a highly-coveted, family-centric neighborhood in central Austin. Situated just west of MoPac, between Lake Austin and 35th St., Tarrytown offers residents a small town feel, while being just a stone's throw away from downtown. Its original slogan boasted, "Where oak trees charm the eye," and its mature arbors continue to be a main element of the neighborhood.

NEIGHBORHOOD CULTURE
Tarrytown sits on roughly 365 acres and was developed in 1916 by Governor Pease's daughter, Julia, and grandson, Niles Graham. Needless to say there is a lot of history to be discovered. Despite its proximity to downtown, residents take advantage of all there is to do within their own neighborhood. Bike or walk to grab a bite to eat, meet up with neighbors at one of the three parks, or simply relish in the charm of Tarrytown's historical and upscale homes.
Tarrytown made national news in 1999, when the great granddaughter of Governor Pease and animal rights activist Jeanne Crusemann Daniels imposed bans on the sale of animal products in the Tarrytown Shopping Center, causing local businesses to shutter or relocate. It is now home to an Austin Pets Alive adoption center, plant-based gastropub- The Beer Plant, a post office, fitness studios, and more.
FOOD AND ENTERTAINMENT
There is so much to do within the small boundaries of Tarrytown. For starters, the Mayfield Preserve is a beautiful place to picnic outside with roaming peacocks to keep you company. Explore art next door at The Contemporary at Laguna Gloria, located on Lake Austin and housed on 14 acres with a historical mansion on site. Another popular destination is Oyster's Landing Marina, a cluster of local eateries and businesses located right on Lake Austin's Walsh Boat Landing. Here you'll find restaurants including Hula Hut, Abel's On The Lake, and Mozart's Coffee Roaster- known for its Christmas light show.
Residents will be hard pressed to not spot a friendly face over at the Casis Shopping Center. Home to a Randall's, Starbucks, home decor shop Hearth & Soul, fast-casual restaurant Food Food, and Tarrytown Pharmacy; the shopping center is a hub of happenings and errand-running for locals.
SCHOOLS AND HOUSING
Tarrytown is served by Austin ISD with Tarrytown preschool, Casis Elementary, O'Henry Middle School, and The Girls' School of Austin located within its confines. It routes to Austin High School.
Homes in Tarrytown are often described as charming, historic, and full of character. You will find a variety of different architectural styles from contemporary to traditional, and estate mansions to original cottages. Homes are priced higher than many other areas of town, and often range in the millions.