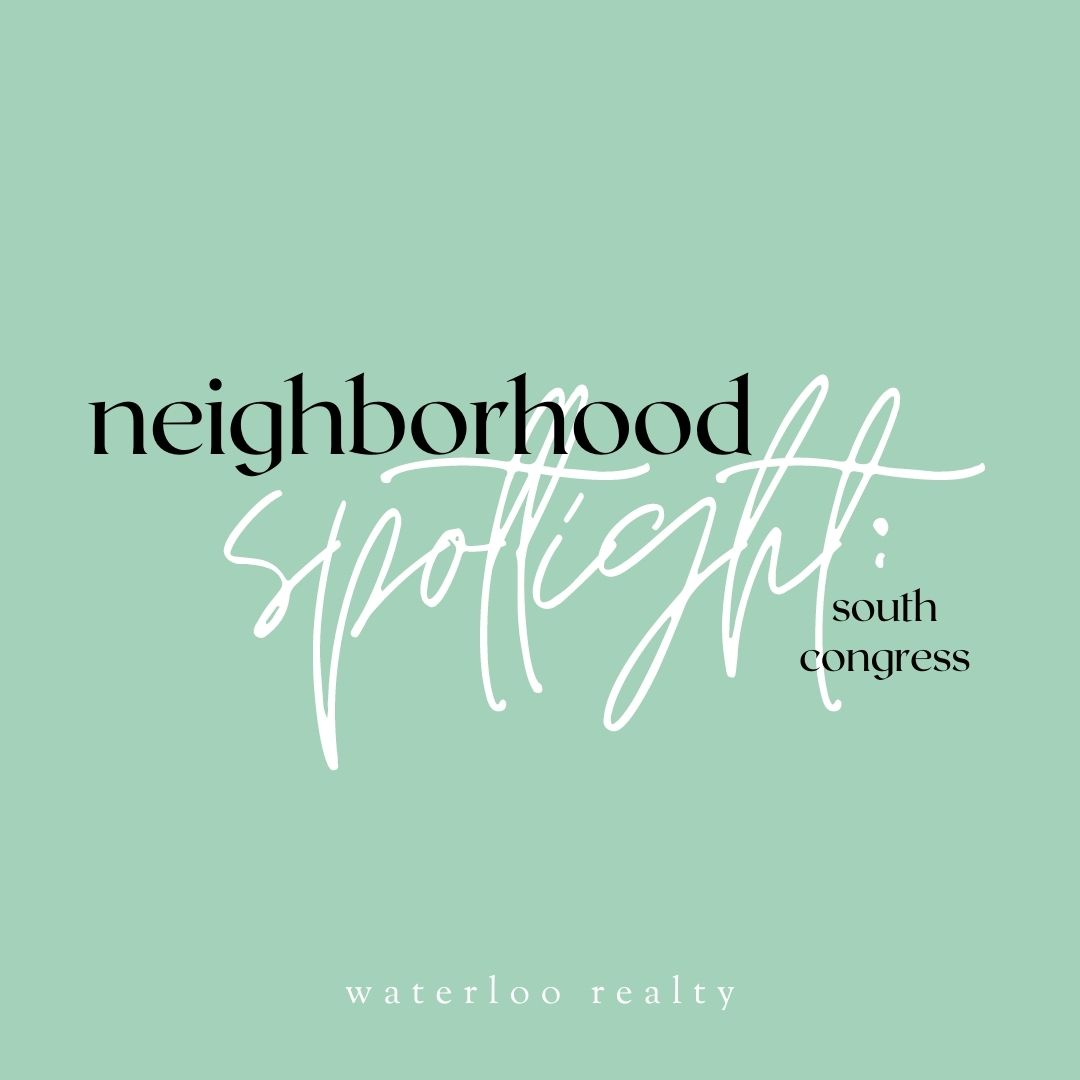 When you think "South Congress", the following may spring to mind-- famous murals, vintage shopping galore, and an eclectic array of restaurants. But there is so much to South Congress beyond that which draws in the crowds. Which is why we wanted to spotlight the South Congress neighborhood this month, to give you a glimpse into the neighborhood named after Austin's most famous avenue, as seen by an insider.
NEIGHBORHOOD CULTURE
For starters, South Congress Avenue is much longer than you may have expected. It runs from Slaughter Lane in the south to just north of Lady Bird Lake where it then drops the "South" part of its name and turns into Congress Avenue. The neighborhood of South Congress constitutes that area between Interstate 35 and South 1st St and William Cannon in the south to 290 in the North.
South Congress is home to people from all different walks of life. From artists who have called Austin home for decades to new families, students, and singles. The funny thing is, the stretch of South Congress that everyone knows, isn't actually part of the neighborhood of South Congress, and residents like it this way. The tight-knit community is a friendly and happening area of town that treasures a more low-key way of life. which makes Austin unique- from locally-owned restaurants, boutiques, and businesses to the beautiful greenbelt or the famous Museum of Junk.
FOOD AND ENTERTAINMENT
One of South Congress' beloved institutions is Cosmic Coffee & Beer Garden. Technically located north of 290, Cosmic Coffee draws in a large crowd from the South Congress neighborhood. Grab an early morning latte, dinner al fresco, or a mid-day beer. Better yet, spend a Saturday doing a South Congress beer and wine tour. Start at Cosmic Coffee before venturing south to (512) Brewing Company. Next up, head northeast to St. Elmo Brewing Company before hitting up Skull Mechanix Brewing. Finish up your evening with a glass of wine at The Austin Winery.
In true "Keeping Austin Weird" fashion is the Cathedral of Junk located behind a small house on an unassuming street. The Cathedral of Junk is, well, just that. Constructed over the years from wheels, scrap material, kitchen utensils and beyond, this art stop draws in visitors from all around.
SCHOOLS AND HOUSING
The South Congress neighborhood is served by Austin ISD and is zoned to various elementary, middle, and high schools. The median home value for the 78745 zip code is $275,500.