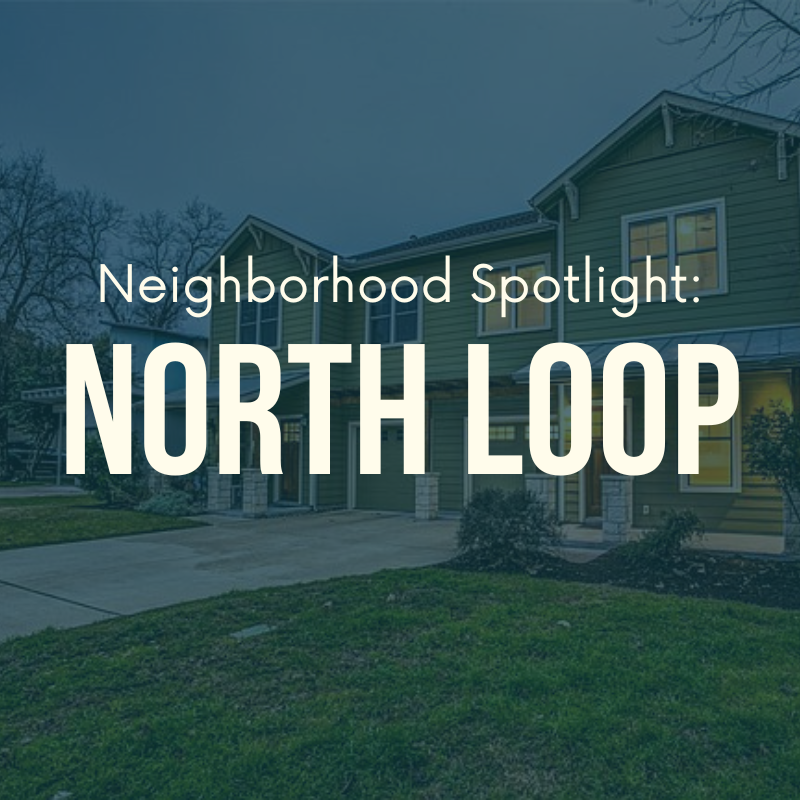 Tucked away in the heart of the city sits Austin's North Loop neighborhood, a hidden gem that embodies the unique spirit of Austin. With its blend of eclectic shops, quirky eateries, and a strong sense of community, the North Loop neighborhood offers a one-of-a-kind experience that captures the essence of Austin's creative and laid-back atmosphere.

NEIGHBORHOOD CULTURE
The North Loop neighborhood has a rich history that dates back to the early 20th century. Originally a streetcar suburb, the area has evolved over the years into a captivating blend of historical architecture and modern aesthetics. You'll find charming bungalows nestled alongside contemporary apartment complexes, tried-and-true coffee shops packed with students contrasted against upscale restaurants, and vintage shops across the street from a coworking space.
With a commitment to self-expression and a celebration of local creativity, the neighborhood is peppered with art galleries, studios, and mural-adorned walls that showcase the talents of Austin's vibrant artistic community.
One of the most enchanting aspects of the North Loop neighborhood is its genuine sense of community. Residents and visitors alike are greeted with a warm and welcoming atmosphere, making it easy to strike up conversations and forge connections with fellow explorers. Whether you're catching a live music performance at a local venue or strolling in and out of shops, the North Loop's laid-back vibe invites you to slow down and enjoy the moment.
FOOD AND ENTERTAINMENT
North Loop is a haven for those seeking unique, independently-owned boutiques and vintage shops. The area is known for its carefully curated selection of vintage clothing, handmade crafts, and one-of-a-kind home decor. Head to Blue Velvet for a distinctive fashion statement or Room Service Vintage for a quirky piece of art to adorn your living space. The North Loop's eclectic shops are sure to delight even the most discerning shoppers.
No exploration of Austin's neighborhoods would be complete without a culinary adventure, and North Loop certainly delivers. From cozy cafes, like Epoch Coffee serving locally roasted coffee, to eateries dishing out innovative fusion cuisine, like Foreign and Domestic, the neighborhood offers an array of dining options to satisfy any palate. Food trucks are a common sight, serving up delectable treats that perfectly encapsulate Austin's love for bold flavors and inventive combinations.
SCHOOLS AND HOUSING
North Loop is served by two elementary schools, two middle schools, and one high school within Austin ISD.
Homes in North Loop range from quaint bungalows and craftsman-style abodes to contemporary condos, townhouses, and new builds. The median price of a home in North Loop was $745,000 as of August 2023.