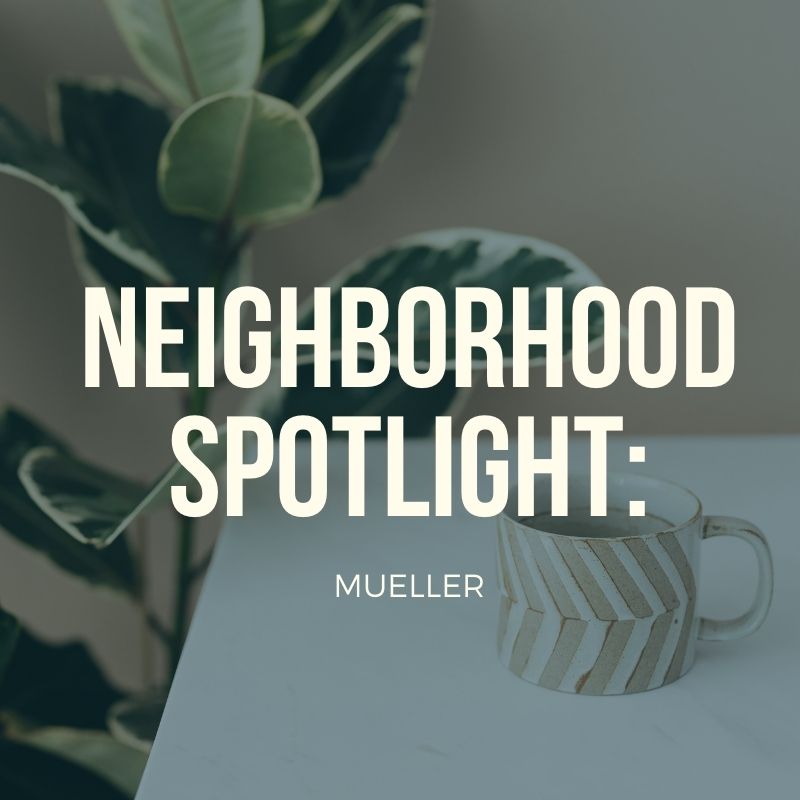 Whether you pronounce it "Mew-ler" or "Miller," there's one thing for certain, Mueller is a popular, modern-planned community that has caught the attention of many an Austinite wanting convenient, community-focused living. Located just three miles from downtown in northeast Austin, Mueller combines convenience and sustainability. Since construction began in the mid-2000s to turn the Robert Mueller Municipal Airport into a mixed-use space, the site has only continued to gain momentum and popularity.
NEIGHBORHOOD CULTURE
Perhaps the most innovative and exciting part of the Mueller development is its commitment to sustainability. It is thoughtfully built away from surface and groundwater sources, while still maintaining a convenient distance from downtown. Twenty percent of Mueller's 700 acres are preserved for parks and outdoor spaces, with playscapes that are constructed from recycled materials. Only native and adaptive plants are used in landscaping and of Mueller's 15,000 trees, many were preserved from a pecan farm outside of Austin that were destined for demolition.
What's more is that there is one tree for every four parking spaces in Mueller's retail centers, which helps to reduce the urban "heat-island" effect and increase walkability. The walkability factor in Mueller offers a convenient urban-feel and is what attracts many of its residents. It is planned with mass transit in mind, and has dedicated bike paths and sidewalks. This, combined with the entertainment and retail located in Mueller greatly reduces the reliance on vehicles.
And that's just the shared spaces. Homes in Mueller are also built with sustainability at the forefront. They use recyclable materials and are built with systems that help maintain air and water quality. The Austin Energy on-site power plant provides substantial benefits including a shared HVAC structure and all-in-one cooling and heating that promotes better health and comfort for residents, as well as lowering utility bills.
FOOD AND ENTERTAINMENT
Mueller is home to a wide variety of shopping, dining, and entertainment. Perhaps most notably are the H-E-B, Home Depot, Alamo Drafthouse, The Thinkery, The Dell Children's Hospital and biweekly farmers' market. Popular restaurants in the area include L'Oca D'Oro, Chilantro, MOD Pizza, Halcyon Coffee, Boa'd Up, and the Mueller Trailer Eats food court.
SCHOOL AND HOUSING
Mueller routes to Blanton Elementary, Lamar Middle School, and Reagan High School.
Whether you are building a family or are a recent empty-nester, Mueller has a variety of home types for everyone. There are yard houses which are detached homes with private yards built in a traditional, craftsman style; garden houses which are cottage-like homes built around a central garden; row houses which are attached townhomes with a rear courtyard; and finally condominiums, perfect for those who live life out and about.