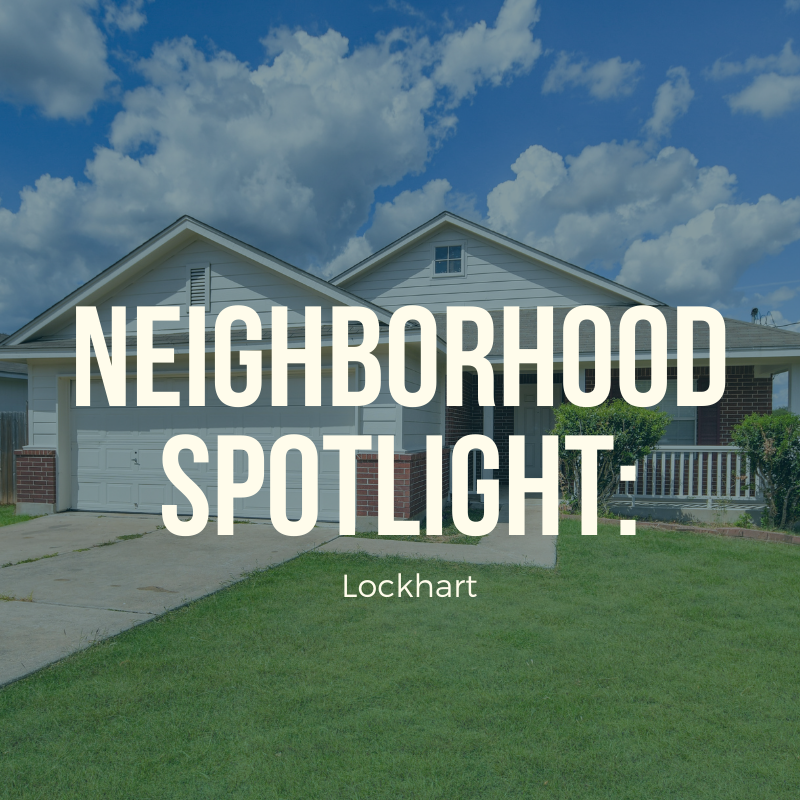 Lockhart is a small, yet bustling city located just 30 miles south of Austin and straight to the east of San Marcos. Historical houses line its streets which serve as homes and businesses to the tight-knit and energetic community. Currently, Lockhart is set to undergo a revitalization to restore and rejuvenate its downtown district.

NEIGHBORHOOD CULTURE
Lockhart's population has grown by 16% since 2010. While still small, the city is home to artists, entrepreneurs, and young families in addition to long-time residents. With a sprawling arts scene, hundreds of small businesses, and proximity to bigger cities like Austin and San Marcos, it's no wonder that this corner of Central Texas is finally getting the recognition and love that it deserves!
The downtown revitalization project that is currently underway goes to show how much the residents care about their city! The main part of the town is situated around a beautiful, gothic-style courthouse where many local shops and eateries can be found.
What's more is that Lockhart has been the location of many films and television shows! What's Eating Gilbert Grape, Walker, and Where The Heart Is were fully or partially filmed in Lockhart, amongst many more works!
FOOD AND ENTERTAINMENT
Known as "The Barbecue Capital of Texas," Lockhart definitely does the title justice. There are five local BBQ restaurants in the city: Blacks Barbecue, Chisolm Trail Barbecue, Smitty's Market, Kreuz Barbecue, and Riley's Pit BBQ.
Beyond the barbecue, Lockhart is home to the Southwest Museum of Clocks and Watches, Caldwell County Museum, and The Dr. Eugene Clark Library- the oldest, continuously-operated library in the state. Lockhart State Park is another main attraction where residents and visitors alike can enjoy golfing, hiking, camping, and swimming. A typical weekend in Lockhart can consist of a morning hike before spending some time admiring the historical buildings and getting in some downtown shopping. End the day with a bite to eat before catching some live music at The Pearl bar!
SCHOOLS AND HOUSING
The city of Lockhart is served by Lockhart ISD and consists of a kindergarten school, five elementary schools, one junior high, one freshman center, and two high schools.
While Lockhart is known for its historical Victorian and craftsman-style homes, there are also new build communities and thriving, mid-century neighborhoods, alike!