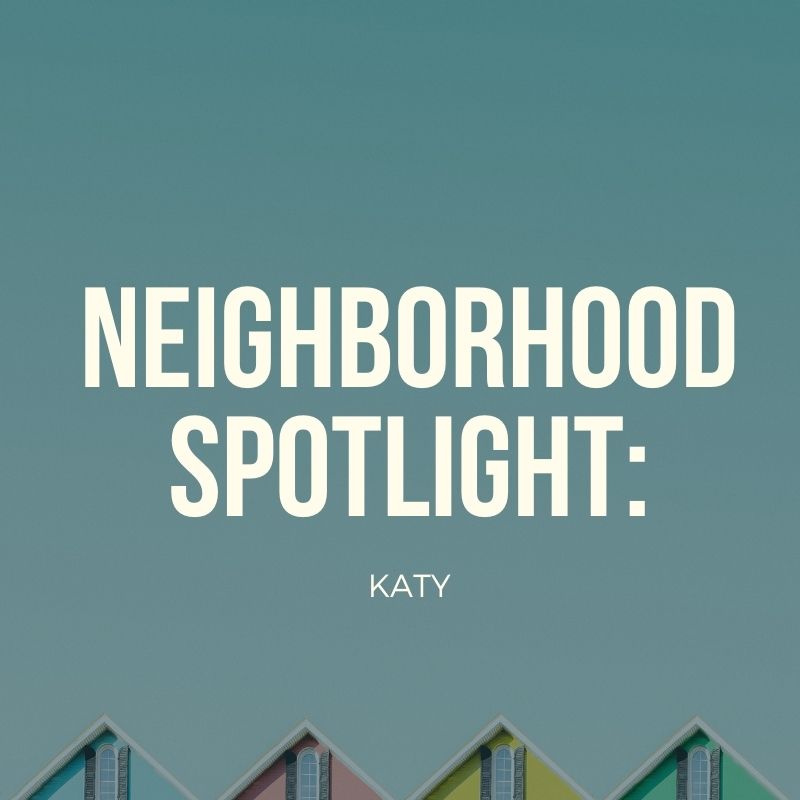 One of Houston's main suburbs, Katy, TX, is located about 30 miles west of downtown. A town rich in history and traditions, Katy combines small-town, community-focused living, with the convenience of being near a big city. With award-winning schools, a diverse population, ample business development opportunities, and tons of dining and entertainment, Katy is a great choice for growing families and young professionals alike.
NEIGHBORHOOD CULTURE
Although the city is quite large, Katy is intersected by two main highways, breaking it into four main quadrants, giving each area a smaller-town feel. The first section is Old Town Katy which consists of older homes and newer builds. It is where downtown Katy is located. Having recently gone through a historical revitalization, downtown Katy is where residents and visitors can learn more about the history of the city as well as visit many local shops and restaurants. Southeast Katy is home to many of the beautiful historic homes and neighborhoods that Katy is known for locally. Whereas the final two quadrants include North and Southwest Katy, are mostly made up of new developments including Cinco Ranch and Seven Meadows.
The unique thing about Katy is that many residents are able to both live and work in the area. Major employers include Igloo, Academy Sports and Outdoors corporate office, Katy Mills Mall, and BP which is in Houston's energy corridor.
FOOD AND ENTERTAINMENT
There is so much to do in Katy! From dining on the best Tex-Mex food Houston has to offer, to splashing around at the Texas Typhoon Water Park, living is made convenient and fun in Katy. What's more is that residents and visitors alike can experience the history of Katy at The Johnny Nelson Katy Heritage Museum, the Katy Veterans Memorial Museum, or by visiting Katy Heritage Park and touring the historical homes. That's not all! Katy is home to a variety of outdoor parks and spaces including a 14-acre dog park, tennis courts, multiple pavilions, and playscapes.
Popular restaurants in the area include Whiskey Cake, Dish Society, Tiger Noodle House, Abuelo's Mexican Restaurant, Da Vinci Ristorante Italiano, Black Bear Diner, Ray's Mexican Restaurant, Torchy's Tacos, plus many, many more.
SCHOOLS AND HOUSING
The A-rated schools in Katy have vastly contributed to the city's growth. With over 40 elementary schools, 16 junior high schools, and 11 high schools, families flock to Katy to take advantage of the exceptional education and learning opportunities that KISD provides.
The City of Katy is home to many beautiful, historic neighborhoods and master-planned communities. Katy is a "Tree City" with mature trees throughout the city, ample parks and recreation, and events and activities for the whole family. Home prices range from $200,000 to over $1.5 million, with a wide range of stylistic options to fit every preference.