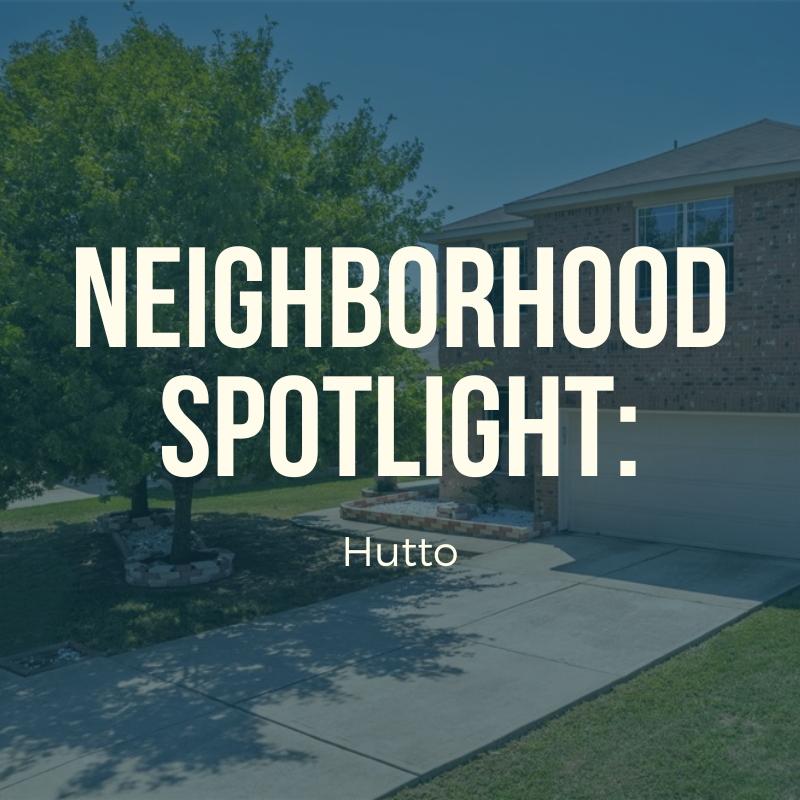 Hutto, TX– a town outside of Austin that has been recognized as the "Top Place in Texas to Raise a Family", the "#1 Local City (in the Austin area) For Young Couples", and "One of the Top 100 Places in Major Markets to Locate a Business." If you're looking for a close-knit community with a charming feel, Hutto might just be the place for you. Established in 1911 by Swedish farmers, Hutto offers a mix of quaint, quirky culture with big-city accessibility.
NEIGHBORHOOD CULTURE
Conveniently situated just 30 minutes from Austin and minutes from Pflugerville, Round Rock, and Georgetown, Hutto is a prime location with lots of amenities to offer. Genially nicknamed the "Hippo Capital of Texas," the city of Hutto has over 4,000 hippo statues located throughout the town, including a 14,000 concrete one named Henrietta. Legend has it that in 1915, a hippo escaped from a circus train during a stop in Hutto. The effort to retrieve the animal from the creek is what gave the town its beloved talisman. Nowadays, Hutto is characterized by small-town, neighborly appeal, a charming downtown district, and the convenience that comes with close proximity to a nearby city.
RESTAURANTS AND ENTERTAINMENT
Referred to as "Old Town," Hutto's historic district is a walkable area of town that is filled with unique shops and restaurants. Head to the renovated cotton gin for Hutto's weekly farmer's market. Get your fill of breakfast at Texan Cafe & Pie Shop, and then spend the day popping in and out of local boutiques on Farley St.
Hutto has a variety of outdoor spaces and trails. Work up a sweat on the three-mile, Cottonwood Creek Trail before taking a dip at Hutto Park at Brushy Creek. The Star Ranch Golf Course is another local favorite. The full-service course and pro shop will help take your game to the next level. Afterwards, fuel up at Traditions Cafe while enjoying the scenic view of the greens.
SCHOOLS AND HOUSING
Hutto is served by Hutto ISD which includes eleven campuses that host over 8,400 students.
Residential architecture in Hutto is characterized by a mix of historical homes, new builds, bungalows, and ranch-style houses. The median price of a home in Hutto was $430,000 as of August 2022.