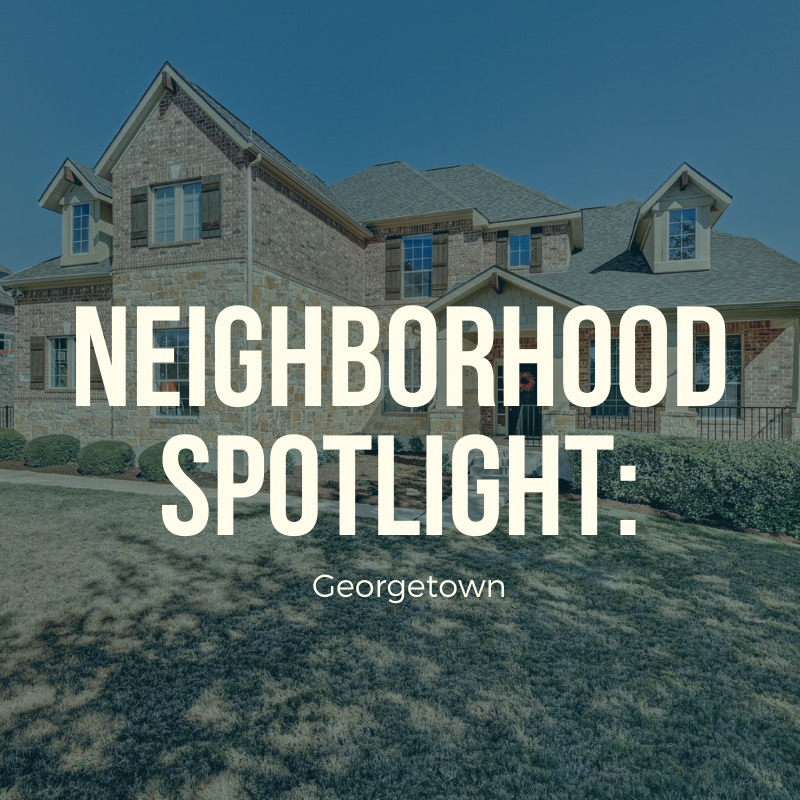 Located 25 miles north of Austin is Georgetown, a quaint and bustling small town that is home to "The Most Beautiful Town Square in Texas" with the San Gabriel River running right through it. Georgetown is known and loved for its historic buildings, scenic hill country beauty, and strong community culture.
NEIGHBORHOOD CULTURE
Georgetown is rich in history. It is named after George Washington Glasscock, who donated the land to create the town in the mid-1800s. The town's growth ramped up in 1873 with the establishment of Texas' oldest university, Southwestern University. In the 1970's, Georgetown's downtown went through a revitalization. The city worked with the Main Street program of the National Trust for Historic Preservation to enhance and preserve the historic town square. Due to these efforts, Georgetown was named a National Main Street City in 1997 and is known as one of the best places in the country to purchase a historic house. It is home to three National Register Historic Districts:
Williamson County Courthouse Historic District
Belford National District
The University Avenue/Elm Street District
FOOD AND ENTERTAINMENT
The heart of Georgetown is its historic town square. It is home to a variety of shops, restaurants, and local wine tasting rooms. Visitors can easily spend a day popping in and out of retailers on the square. But plan your visit around one of the town's many festivals to get a real feel for Georgetown's culture. Highlights include the annual Christmas Stroll, the Annual Boo Bash, Market Days on the Square, and the Red Poppy Festival.
In addition to downtown entertainment, Georgetown offers a plethora of outdoor spaces and activities, including Blue Hole Park, a natural lagoon bordered by limestone bluff; Inner Space Caverns, an 80,000 year-old living cave; Crockett Gardens Falls, home to one of the prettiest waterfall hikes in the state; San Gabriel Park, a 180-acre park full of 200 year-old oak trees with the river running through it; and miles of hike and bike trails.
SCHOOLS AND HOUSING
Georgetown is served by the Georgetown Independent School District whose mission is to "inspire and empower every learner to lead, grow, and serve." GISD encompasses ten elementary schools, four middle schools, three high schools, and two alternative schools.
Georgetown is known for its Victorian-style architecture and historic homes. There are also many custom or semi-custom new construction builds, ranch-style houses, bungalows, and craftsman-style homes. Prices are much more affordable than in Austin proper with an August 2021 median sale price of $449,000.