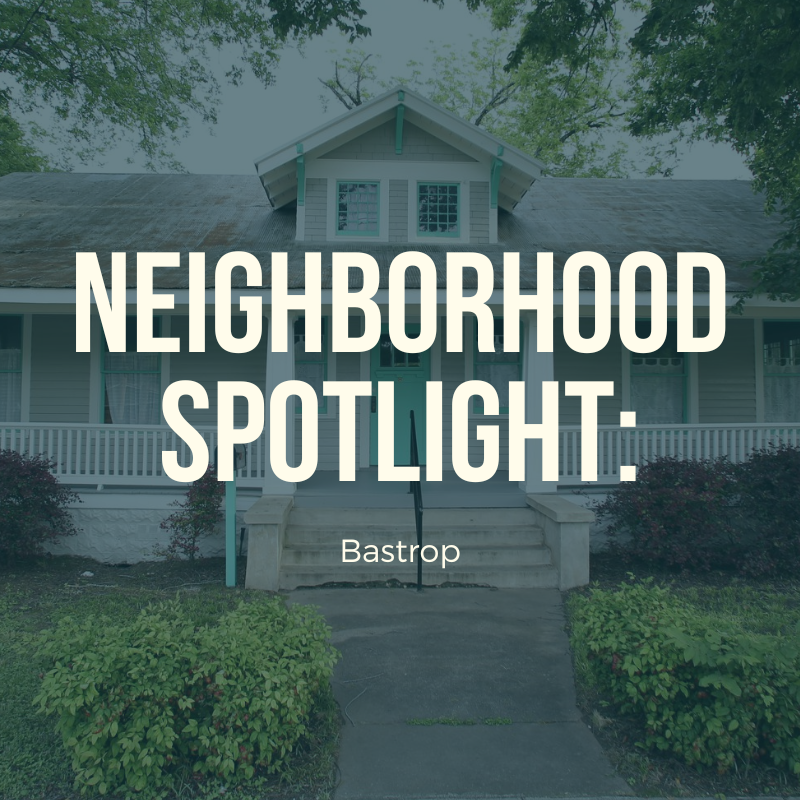 Bastrop is a quaint and vibrant city located southeast of Austin. Overlooking the center of town is the Lost Pines Forest where outdoor adventure awaits. The post-Civil War downtown has, in part, earned Bastrop the title of "most historic city in Texas." "An original Texas town with a fresh approach to life," perfectly describes the energy of this small city.
NEIGHBORHOOD CULTURE
According to Bastrop's website, the vision of the city is to be "a welcoming community with a compassion for our diversity, a tapestry of people, arts, and structures; preserving our history and character while embracing progress around our unique environment." In order to achieve this vision, the city invests deeply in community safety, growth and development, and public transportation and infrastructure. Since Bastrop is situated along the Colorado River, the city takes great care to preserve the river and other natural spaces.
FOOD AND ENTERTAINMENT
Upon venturing into Bastrop, you will be met with a charming downtown center with small boutiques, local restaurants, and historic appeal. There is so much to do in Bastrop's downtown district. Start the day by filling up on a Southern-style breakfast at Maxine's Cafe, before window shopping and exploring the Bastrop Museum. End the evening with a bite to eat and a live music show at Neighbor's Kitchen and Yard.
The fun extends to the city's beautiful, natural surroundings. Marvel at the "lost pine trees," which are unique to the Lost Pines Forest, while camping at Bastrop State Park. Kayak along the Colorado River or take a hike at McKinney Roughs Nature Park.
SCHOOLS AND HOUSING
Bastrop is served by Bastrop Independent School District's six elementary schools, two intermediate schools, two middle schools, four high schools, and a collegiate academy.
The city offers a mix of historic homes, bungalows, craftsman-style houses, and new builds. The median price of a home in Bastrop was $443,200 as of June 2022.