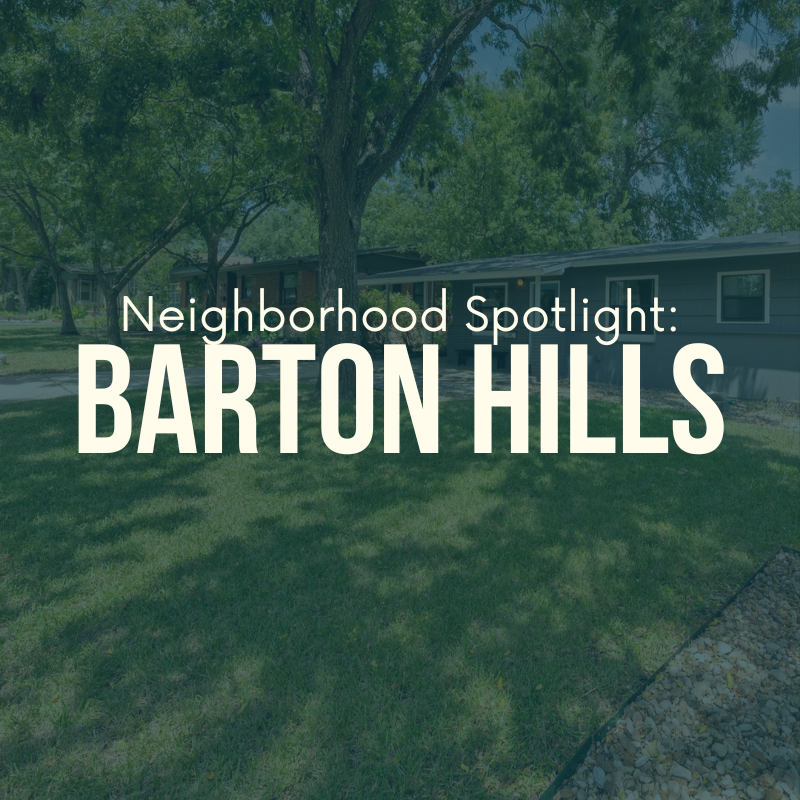 The Barton Hills neighborhood stands as a testament to Austin's eclectic charm and cultural diversity. From its rich history to the thriving food and entertainment scene, Barton Hills offers residents and visitors alike a unique blend of old-world charm and modern vibrancy.

Neighborhood Culture
Barton Hills traces its roots back to the mid-20th century when the area began to transform from rural farmland to a residential community. The neighborhood's growth paralleled the city's expansion, and today, it boasts a captivating mix of architectural styles, ranging from mid-century modern to contemporary designs.
The cultural tapestry of Barton Hills is woven with the threads of Austin's famed live music scene. Residents often find themselves immersed in the melodies of local musicians echoing from the iconic Zilker Park, just a stone's throw away. The neighborhood embraces a laid-back, community-oriented vibe that makes it a haven for artists, professionals, and families alike.
Food and Culture
Barton Hills is a culinary delight, offering a diverse range of dining options that cater to various tastes. South Lamar Boulevard, a central artery of the neighborhood, is home to a plethora of restaurants and cafes. From gourmet eateries serving farm-to-table dishes to quirky food trucks dishing out Austin's signature tacos, Barton Hills is a foodie's paradise.
Residents can often be found unwinding in the neighborhood's green spaces, including the Barton Creek Greenbelt and Zilker Park. For those seeking a more relaxed evening, the Barton Springs Pool is a summer staple. Fed by natural spring water, Barton Springs Pool offers a refreshing escape from the heat and has become a cherished local landmark.
Schools and Housing
Barton Hills is served by Barton Hills Elementary School, O Henry Middle School, and Austin High School, within Austin ISD.
Mid-century modern homes characterize some sections of the neighborhood, while, in contrast, others may find their ideal house in the more contemporary residences that have sprung up in recent years. The median price of a home in Barton Hills was $1.1m as of October 2023.