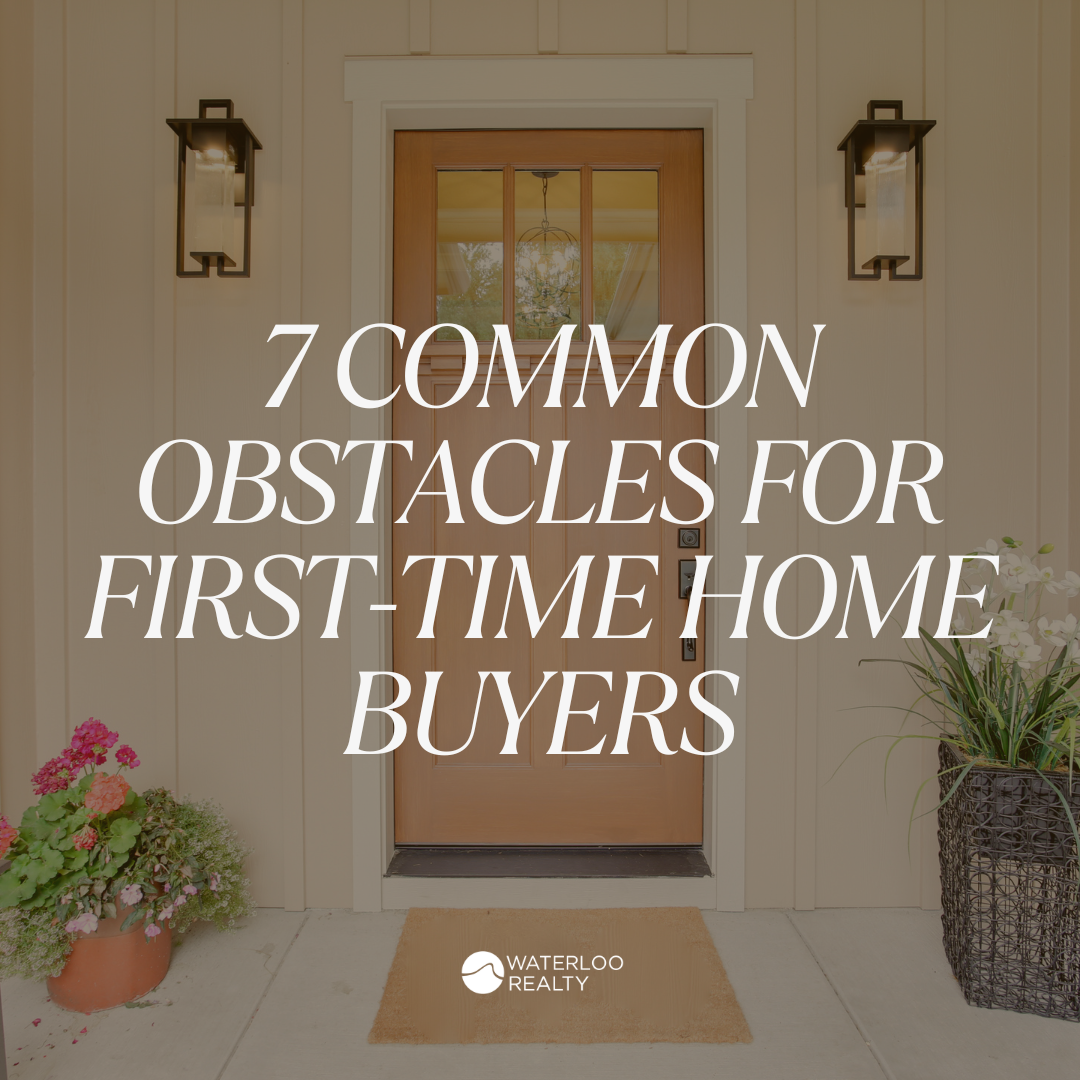 Buying a home for the first time is an exciting, albeit stressful, milestone. It is perhaps the most significant financial commitment one has made, thus far, and often involves many steps that can be daunting. But with every challenge comes a solution. And with the right information and preparation, you can come equipped and ready to tackle the challenges that may arise when buying your first home.
Saving for a Down Payment
Saving for a down payment is often the biggest financial hurdle for first-time buyers. Start by setting a budget and being realistic with your expenses. While you may be approved for a high amount, be thoughtful about your quality of life as you don't want to become "house poor." Consider opening a separate savings account dedicated to your home purchase with automatic transfers. Be aware of hidden costs, such as property taxes, insurance, maintenance, and closing costs. Factor these into your budget from the start. Maintain an emergency fund and resist the urge to use this to up your budget during the house-hunting process.
Understanding Mortgage Options
Research different mortgage options, such as FHA loans, conventional loans, and VA loans. Consult with a mortgage professional to find the best fit for your financial situation.
FHA Loan
This loan makes it easier for first-time homebuyers, low-income borrowers, and individuals with low credit scores to qualify for a home loan. Borrowers are required to pay a mortgage insurance premium and annual mortgage insurance to protect the lender.
Conventional Loan
Offered and funded by private lenders, conventional loans require a higher down payment but also tend to offer more favorable interest rates and terms.
VA Loan
This mortgage loan program is available to eligible veterans, active-duty service members, certain members of the National Guard and Reserves, as well as some surviving spouses. No down payment or mortgage insurance is required and competitive interest rates are available.
Credit Challenges
A good credit score is essential for securing a favorable mortgage rate. Review your credit report, correct any errors, and focus on improving your credit score by paying bills on time and reducing outstanding debts. Additionally, avoid making big purchases, changing jobs, applying for credit cards, or making large transfers before closing, as these things can lower your credit score and increase your debt-to-income ratio, which in turn can derail your mortgage application.
Pre-Approval Process
Get pre-approved for a mortgage before house hunting. This not only strengthens your negotiating position but also helps you better and more realistically understand your budget. Plus, the last thing you want to happen is to find your perfect home, only to have it swept away while you wait to get approved for a loan. Shop around for the best rate through your bank, a credit union, private mortgage lenders, or through various state government programs. Your real estate agent is a great resource for connecting you with quality lenders.
Prioritizing Your Needs
Make a list of your must-haves and nice-to-haves in a home. Be prepared to compromise on certain features to stay within your budget. You'll often hear "location, price, and quality-- pick two." While this can be sage advice, don't concede your must-haves. While you may not receive every item on your wish list, trust that your agent will find the right fit for your needs.
Legal and Contractual Complexities
Carefully review all contracts and agreements with the help of a real estate attorney, if needed. Make sure you fully understand your obligations and rights as a buyer.
Emotional and Psychological Stress
The home-buying process can be draining, to say the least. It's hard to convey how emotional of a process it can be until you experience it firsthand. Stay patient and maintain a clear perspective on your goals. Don't be discouraged by minor issues discovered during a home inspection. Focus on the bigger picture and the potential of the property.