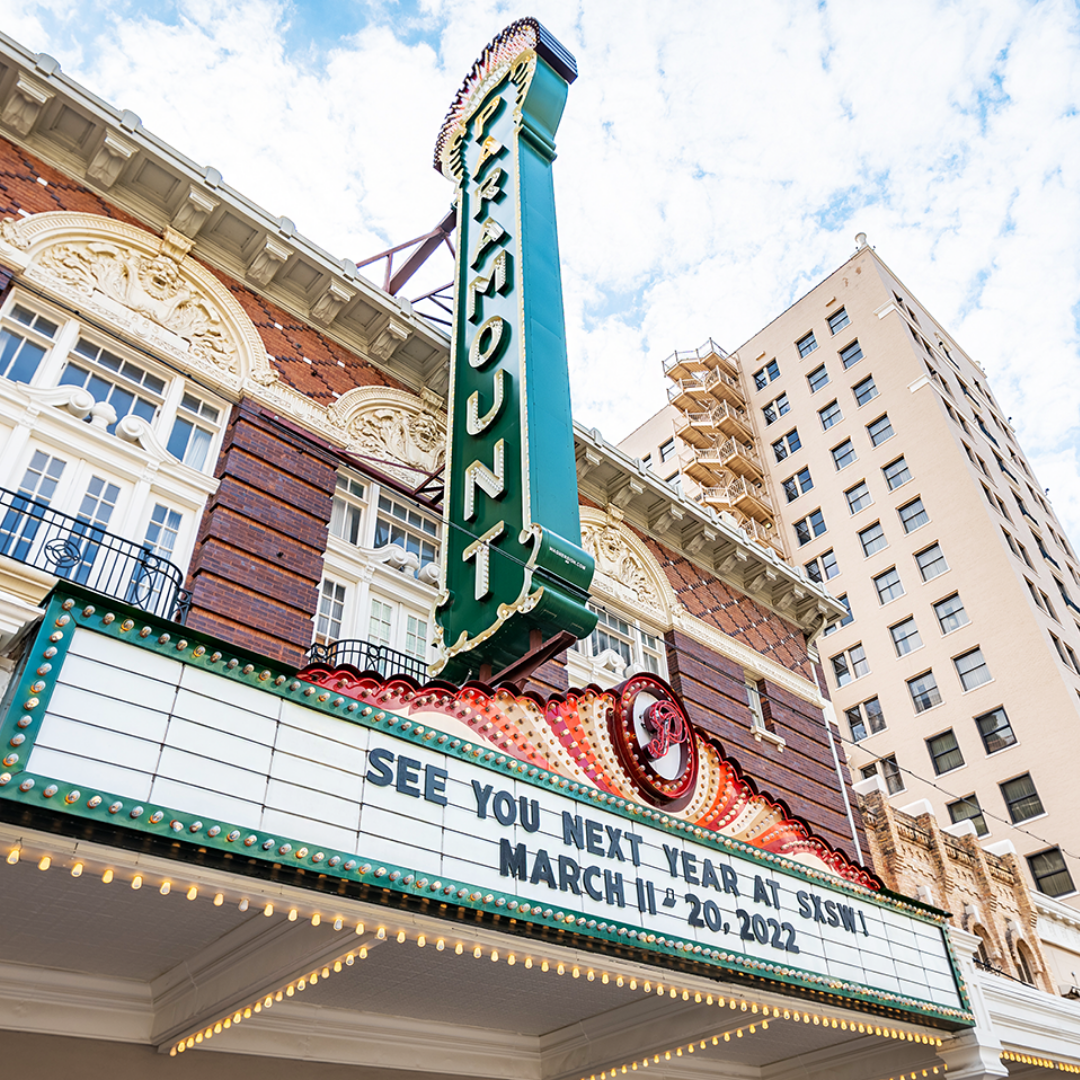 Austin's most popular week is quickly approaching. South by Southwest, which will take place all around the city from March 11-20th, sets the city abuzz with all things tech, film, wellness and music. And while the week is full of fun and events, it can be tough to navigate efficiently. Whether you're attending for fun or for business, we've put together a simple guide on how to make the most of your SXSW.

Know the Basics
For Attendees: Buying a badge is not necessary to enjoy the festival. While it does give you access to official events, there are a variety of free unofficial events including product demos, music performances, and parties to attend. But making a schedule to minimize line time is essential. Do your research and prioritize the events that you really want to attend and get there early. SXSW has an app for official events, and unofficial events can be tracked here.
For Businesses: Whether you are planning an event or just want to take advantage of the foot traffic, it is crucial to find a way to attract your target audience amidst the magnitude of attendees. From an eye-catching marketing plan to an entertaining and relevant product offering, ensure that your event will be one to remember. Here are more tips to make the most of your event and presence at SXSW.
Attending Events and Getting Around
For Attendees: Avoid driving in central Austin, especially downtown, at all costs. Take a rideshare to your first destination and plan to walk from place to place. You'll find that most venues are within walking distance. But if not, biking, ridesharing, pedi-cabbing, and SXSW shuttles are always available. SXSW's Getting Around page will keep you informed on transportation and road closures.

For Businesses: Find events that are relevant to your business or client base. Whether your goal is to meet new clients or expand your industry knowledge, there is sure to be an event for you. If you have a badge, panels are a great way to do both. You can network before and after the event with like-minded attendees, and gain valuable knowledge from industry experts. For especially popular panels, be sure to arrive early since seats fill up fast!
How to Prepare
For Attendees: Stay hydrated and avoid hunger by bringing along easy and filling snacks and water. We all know Austin weather is unpredictable and it can be hot in March, so an insulated water bottle and sunscreen are key. Rain isn't out of the question and a packable poncho or umbrella can come in handy. Wear comfortable shoes since you'll be on your feet all day and wear lightweight clothing with a loose layer to stay warm in chilly venues and during evenings.
For Businesses: You'll be meeting a ton of people so be sure to stock up on business cards to hand out. Opt for a business card scanner app to easily capture new contact information. We love Wantedly People because it allows you to scan in multiple cards at a time, plus it's free! Don't forget a portable phone charger (or two) to avoid the dreaded dead battery.
Have Fun!
For All: It goes without saying that Austin is a great city to explore. SXSW allows residents to see their city from a visitor's perspective. Amidst all the hustle and bustle, take time to recharge with a meal from a local restaurant and indulge in a cocktail from a hole-in-the-wall bar. Be sure to catch a live show and a film! We hope you have a fabulous, fun, and stress-free South by Southwest this year! We can't wait to see you out there!