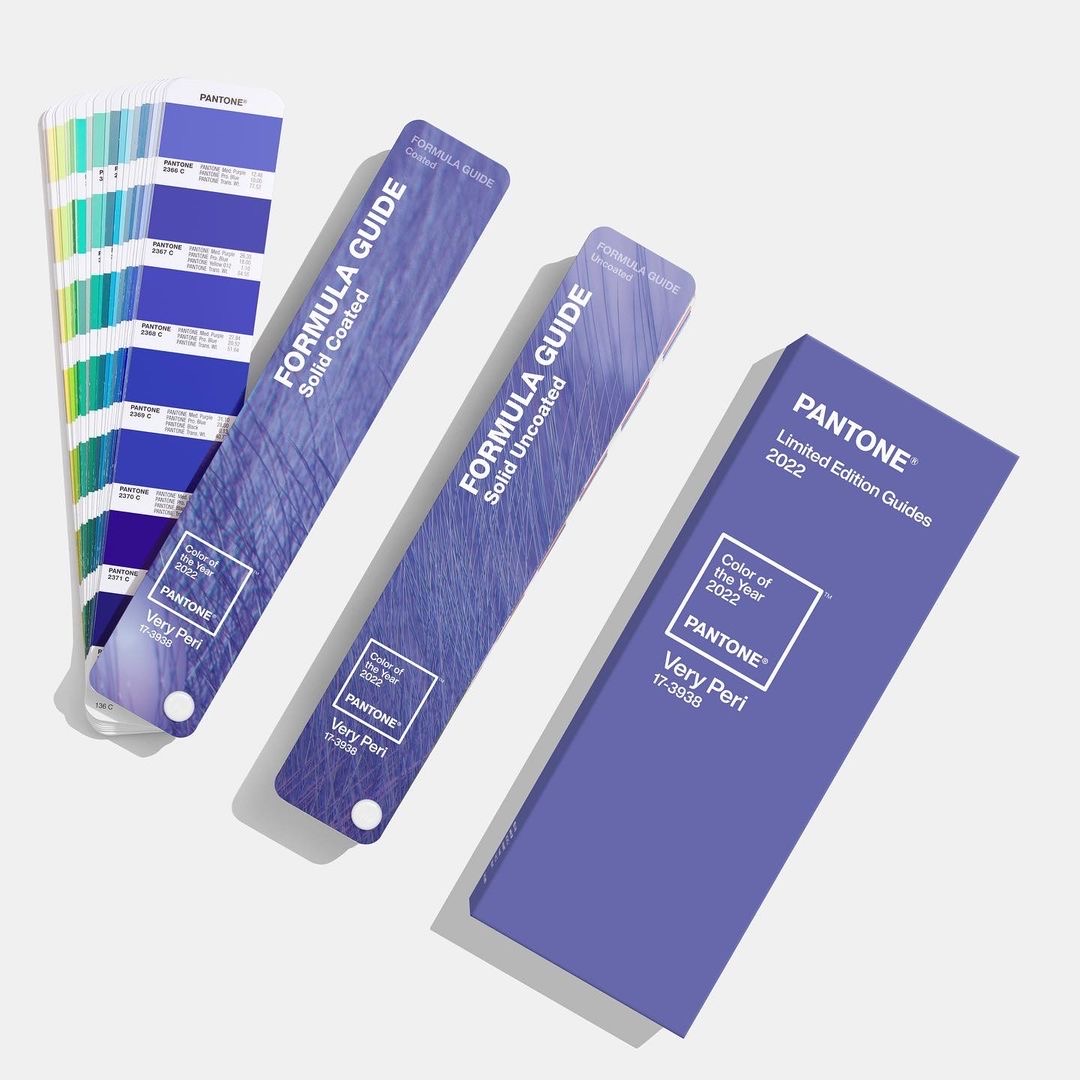 Interior enthusiasts, fashion lovers, artists, and anyone with an eye for chic aesthetics has been anxiously awaiting Pantone's color of 2022 and now that it's finally here we've been seeing the color pop up in a variety of creative and accessible ways. From going all out with wall-to-wall paint to just adding a splash here or there, we are fully embracing Pantone's 2022 Color of the Year: Very Peri.
With a color this audacious, there's no more dramatic way to show it off than with a floor-to-ceiling paint job. And yes, that means trim and all. While the color is bold, "Very Peri helps us to embrace this altered landscape of possibilities, opening us up to a new vision as we rewrite our lives," Pantone's website states. So don't be afraid to go big with this shade and welcome in the potential of the new year.
2022 marks the first year that Pantone has created a new color for its "Color of the Year" program. Doing so, "reflects the global innovation and transformation taking place. As society continues to recognize color as a critical form of communication, and a way to express and affect ideas and emotions and engage and connect, the complexity of this new red violet infused blue hue highlights the expansive possibilities that lay before us."
Another way to inspire creativity with the color is to introduce it in subtler ways through the use of textiles, florals, or even printed wallpaper. A loosely gathered bouquet of lilac, lavender, and hydrangeas is an easy and noncommittal way to add a pop of color to your home. Add texture through the use of purple-hued velvets and knits for a luxe feel. Or, wallpaper a powder room or home office with a graphic that uses the shade in an understated manner.
Home decor and design is all about personal expression. Don't be afraid to have fun with it! After all, isn't that what Very Peri is all about? So use it to your heart's desire in 2022 and be ready to spark joy, creativity, and imaginative expression.
Photo sources: Pinterest