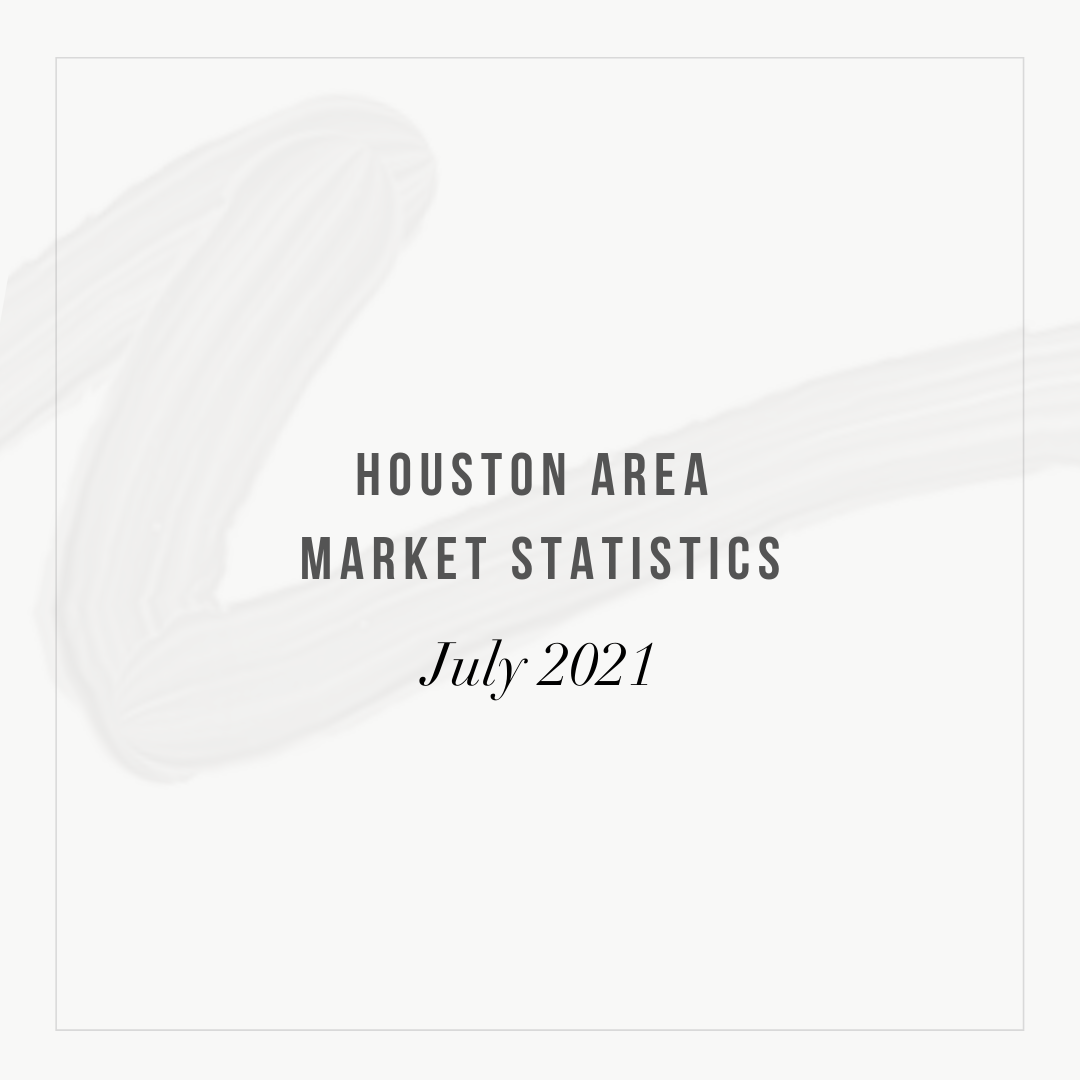 By the numbers, Houston-area home sales were down this July compared to last. However, that is because COVID-related home closing delays during Q2 2020 finally pushed through that July as most of the pandemic lockdowns were lifted. The resulting surge of pent-up sales cemented July 2020 in the real estate history books as a record-setting month that could not be rivaled by the rapid-fire pace of the current market.
According to the Houston Association of Realtors (HAR) July 2021 Market Update, single-family homes sales were down 6.1 percent compared to last July, with 10,159 units sold versus the historic 10,822 that sold a year earlier. However, when compared to July 2019 — an average month of home sales with volume totaling 8,921 — the Houston housing market was up 13.9 percent. On a year-to-date basis, local home sales currently exceed 2020's record pace by 19.1 percent.
Once again, homes priced from $750,000 and above led the way in sales volume with a 36.7 percent year-over-year increase. That was followed by the $500,000 to $750,000 segment, which rose 18.9 percent. The single-family home average price increased 15.3 percent to $389,197 and the median price climbed 13.9 percent to $309,910. That marks the second highest pricing of all time behind last month's record-setting figures.
Sales of all property types fell 3.7 percent year-over-year, totaling 12,383. That is the third greatest volume of all time behind June 2021 (13,115) and July 2020 (12,865). Total dollar volume for the month rose 11.4 percent to $4.5 billion.
"We know anecdotally that the Houston real estate market is still red-hot, but the statistics make it appear to be slower than a year ago because of the surge in home closings that took place last July when the market began to normalize with the lifting of pandemic-related restrictions," said HAR Chairman Richard Miranda with Keller Williams Platinum. "Assertive investors and cash buyers are still controlling the tides of this seller's market, but hopefully that will moderate with a continued influx of new listings."
In June 2021, the 'Close to Original List Price Ratio' for single-family homes reached 100.3 percent — the highest ever. That means that a majority of buyers paid above list price for homes on the market. This July, it was 100.2 percent, indicating that this high-dollar buying trend continues.
Read the full article from HAR.com here.