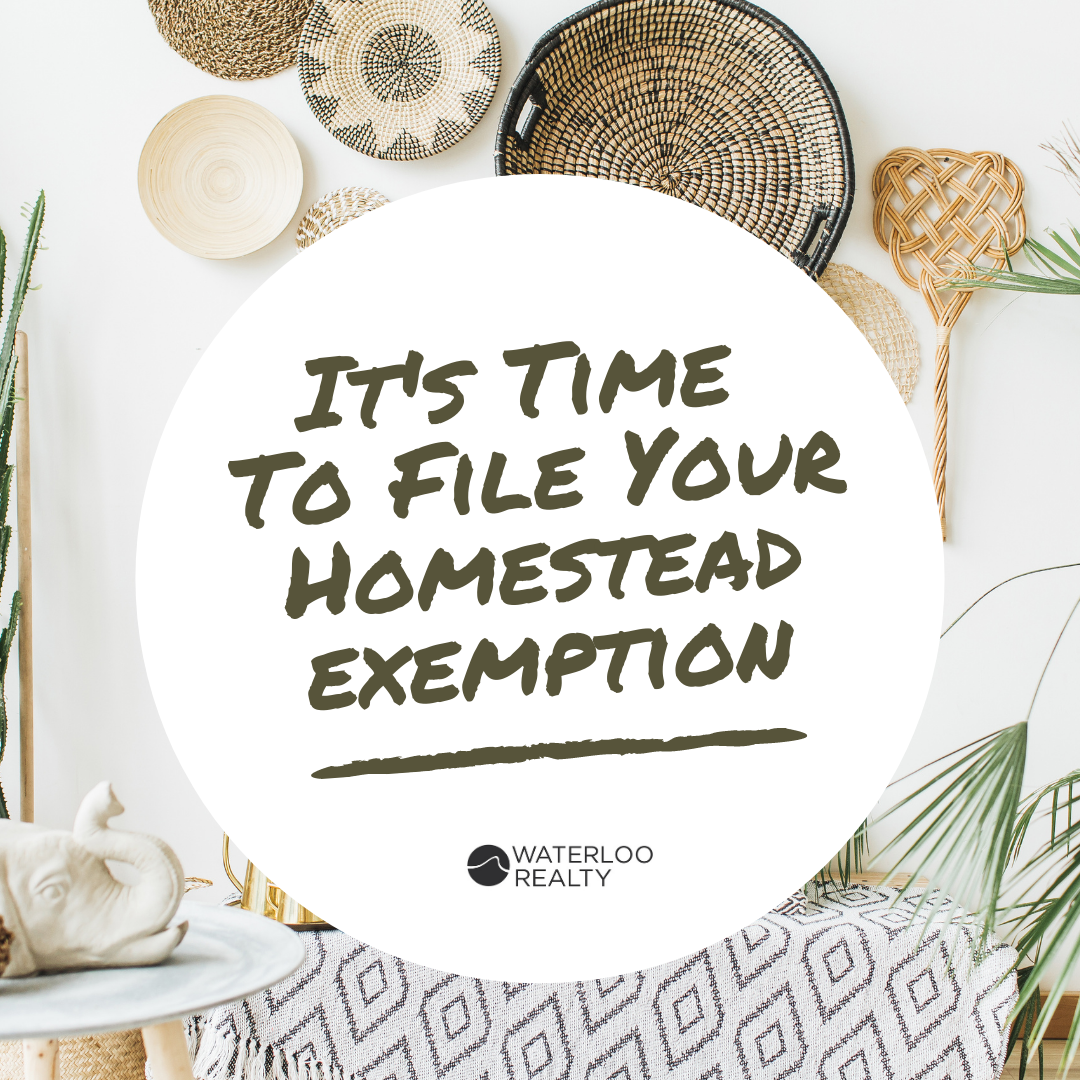 Between now and April 30th, new home owners should file their homestead exemption to gain huge savings on property taxes.
These are the qualifications you must meet:
- You must have owned and lived in your property as of January 1st of that tax year.
- The property must be your primary residence.
- You must submit a copy of your driver's license with your application and the address on your license has to match the address of the property on which you're filing the exemption.
Next, you will need to apply for the homestead exemption with your county appraisal district (For those in Harris County, click here) between January 1st and April 30th of the tax year. Usually, you can apply online or send in your application via email. Filling for a homestead exemption is free and you will only have to do it once per primary residence.
For more information and details on homestead exemptions, read more here.
Feel free to reach out to your Waterloo real estate agent with any questions or concerns you may have regarding your homestead exemption. We are always here to help!