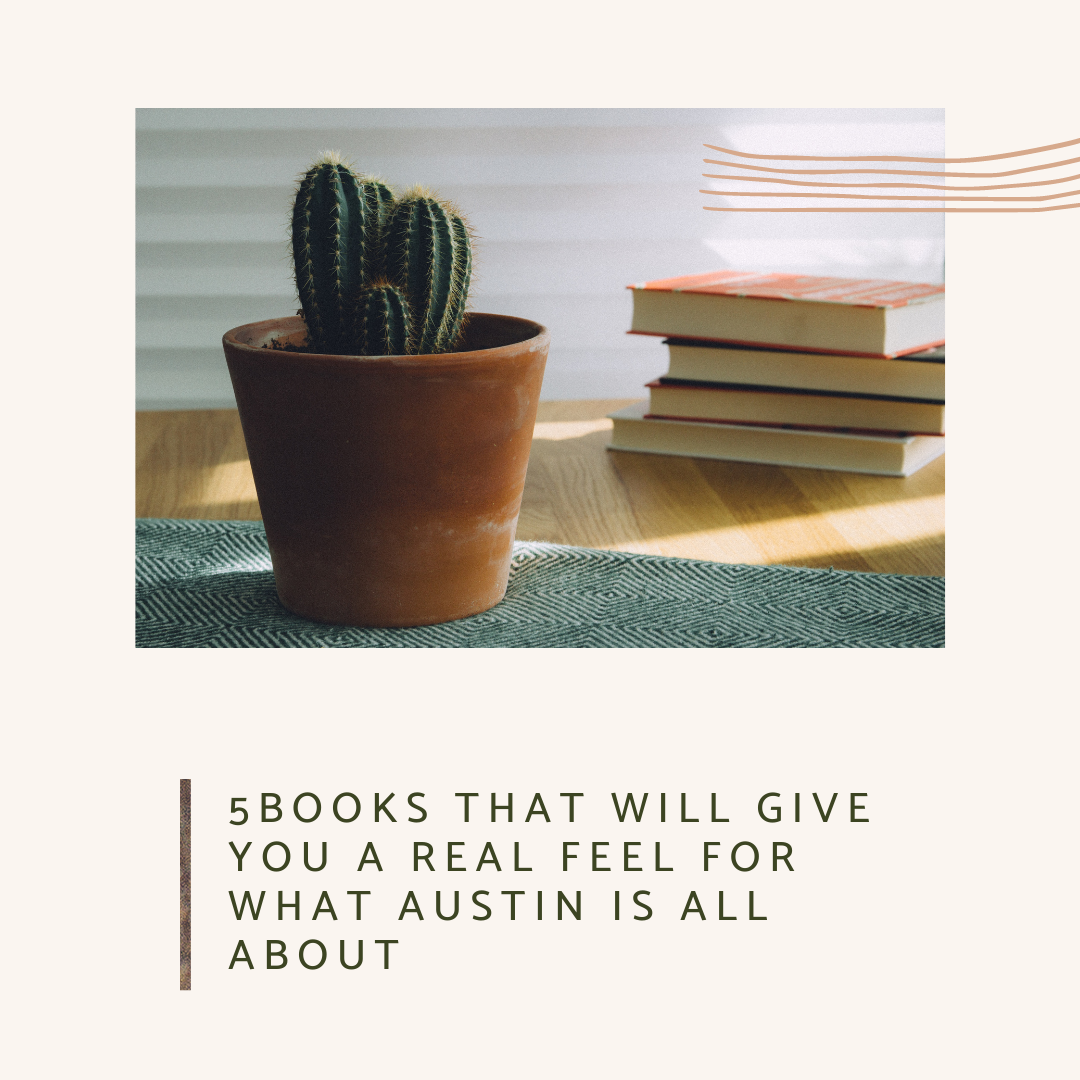 One thing we love about Austin is that it is ever-changing. It's not the same as it was thirty, twenty, or even ten years ago. Venture back in time to an earlier Austin or see the city through the eyes of a first-timer with these books that will leave you with a new appreciation for the Live Music Capital of the World.
Greenlights by Matthew McConaughey
Dive into this memoir from actor, producer, and the University of Texas' Minister of Culture, Matthew McConaughey, that is the result of decades worth of diaries kept throughout his life. It chronologically follows McConaughey's life-- growing up in Uvalde and Longview, attending UT, chasing dreams of becoming an actor, and eventually making his way back to Austin. Sprinkled throughout the successes, failures, and life lessons, are anecdotes about his early days in Austin, including how he calmed his nerves on the set of Dazed and Confused by wandering down Burnet Rd. to get into the mind of his character, David Wooderson. Or about how he thought up the famous "alright, alright, alright" line on set that very same day, while sitting in the parking lot of Top Notch, listening to The Doors, and hearing Morrison exclaim the famous phrase in between songs. The book is full of stories that paint the picture of Austin from thirty years ago to the present day.
The Last Thing He Told Me by Laura Dave
Get lost in this mystery novel that takes place between Sausalito, CA and Austin, TX. After Hannah Hall's husband goes missing, she follows clues to find out the truth of his past which brings her and her stepdaughter to Austin. It highlights the city by its landmarks and traditions-- a walk downtown, poking in and out of bars with live music performances, to venturing upon the Congress Avenue Bridge, just in time to see the bats fly out from under. Dave does a terrific job of portraying Austin through the eyes of a tourist or first-time visitor with an emphasis on the layout, culture, and overall weirdness that is our city.
The Midnight Assassin: Panic, Scandal, and the Hunt for America's First Serial Killer by Skip Hollandsworth
Take it back to the late 1800s in this narrative history about a still-unsolved series of murders that took place in Austin between 1884-1885. Written by Texas Monthly journalist, Skip Hollandsworth, The Midnight Assassin shows Austin in vivid historical detail when it was at the precipice of emerging from a western outpost to a thriving metropolis, during one of the city's most truly terrifying years.
Indelible Austin: Selected Histories by Michael Barnes
Juxtaposing the old with the new is Indelible Austin, a collection of columns from Austin American Statesman's Michael Barnes, that show the past and present of Austin through historical records. Get a feel for Austin's natural setting, old neighborhoods, culture, charities, ancestral families, and how the old and new relate in terms of these themes.
All I Ever Wanted: A Rock n' Roll Memoir by Kathy Valentine
All I Ever Wanted chronicles The Go-Go's Bassist Kathy Valentine's life from her hard upbringing in Austin to achieving her dreams of working in music, only to see it all come crashing down, and how she rebuilds her life on her own terms. This deeply-personal, self-reflective memoir of chasing dreams, confronting the past, and defining oneself not only chronicles the rise and fall of the band, but Valentine's struggles with drugs and alcohol, parental betrayal, rape, abortion, and "the music that saved her every step of the way."