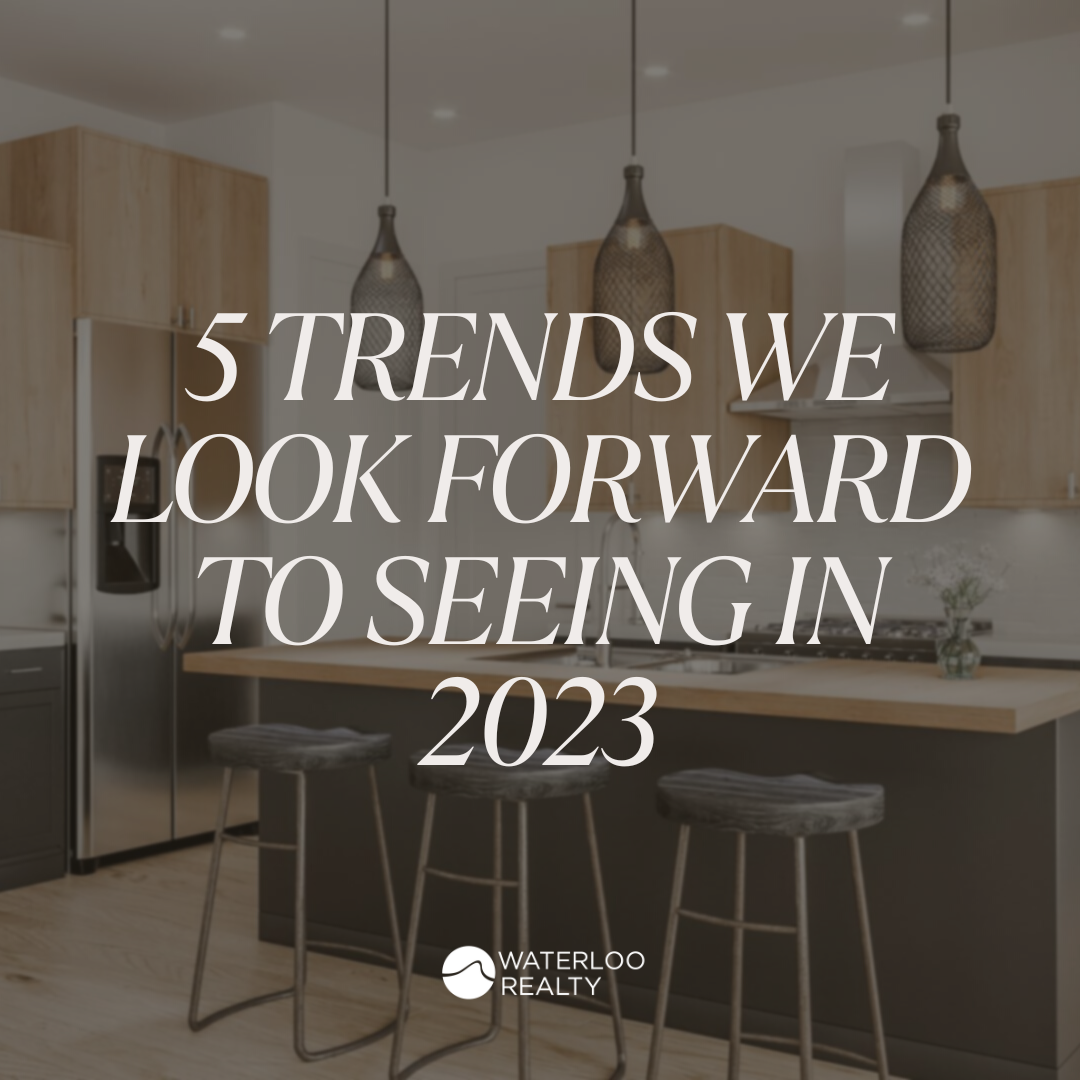 2023 is upon us and a new year always helps us reflect on how our collective interiors are evolving to usher in new ways of living. Over the past couple of years, with more time spent at home, we are seeing the ways in which design is changing to fit our new needs. Gone are the days of all-white everything, minimalism, and fussiness. We need practicality, comfort, and personalization. Here are some of the biggest design trends that we are looking forward to seeing more of in 2023.

Bold Colors
While light neutrals will always be beautiful, for most of us, the look just isn't practical. Between working from home, kids, pets, and group gatherings, an all-white space is just asking to get dirty. That's why we are looking forward to seeing colorful, saturated interiors this year. Whether you keep it simple with some fun throw pillows or deck out walls and molding in a pretty hue, color is a great way to add personality to your space.
A Lived-in Look
New York-based interior designer, David Frazier, is seeing clients move away from picture-perfect, Pinterest-inspired interiors towards a more intimate, lived-in look. He says, "We have seen so much minimalism over the last few years; our clients are now craving warmth, depth, and character in their personal spaces."
Sustainably Made
The conversation around sustainability is happening in nearly every industry, and interior design is no exception. There is a move away from cheaply-made, big box furniture and towards antiques and classic pieces that will stand the test of time. Additionally, be on the lookout for more reclaimed materials used in building and renovating, and handmade and sustainable decor taking center stage.
Monochromatic Kitchens
We are here for more monochromatic moments, and this year we predict that the look will make a bold statement in the kitchen. "It's somehow both energizing and soothing at the same time. That, I believe, is the direct result of going monochrome. Your eye is able to rest and gently bounce around to all the special details," says Jess Bunge from Style by Emily Henderson.
Getting Creative with Wall Art
Let's face it, artwork can be expensive. But there are so many beautiful and affordable items that we can display, aside from paintings and prints. Framed tea towels, postcards, or fabrics are a great way to add personality to your space and bring life to blank walls, without the high price tag of an original painting.