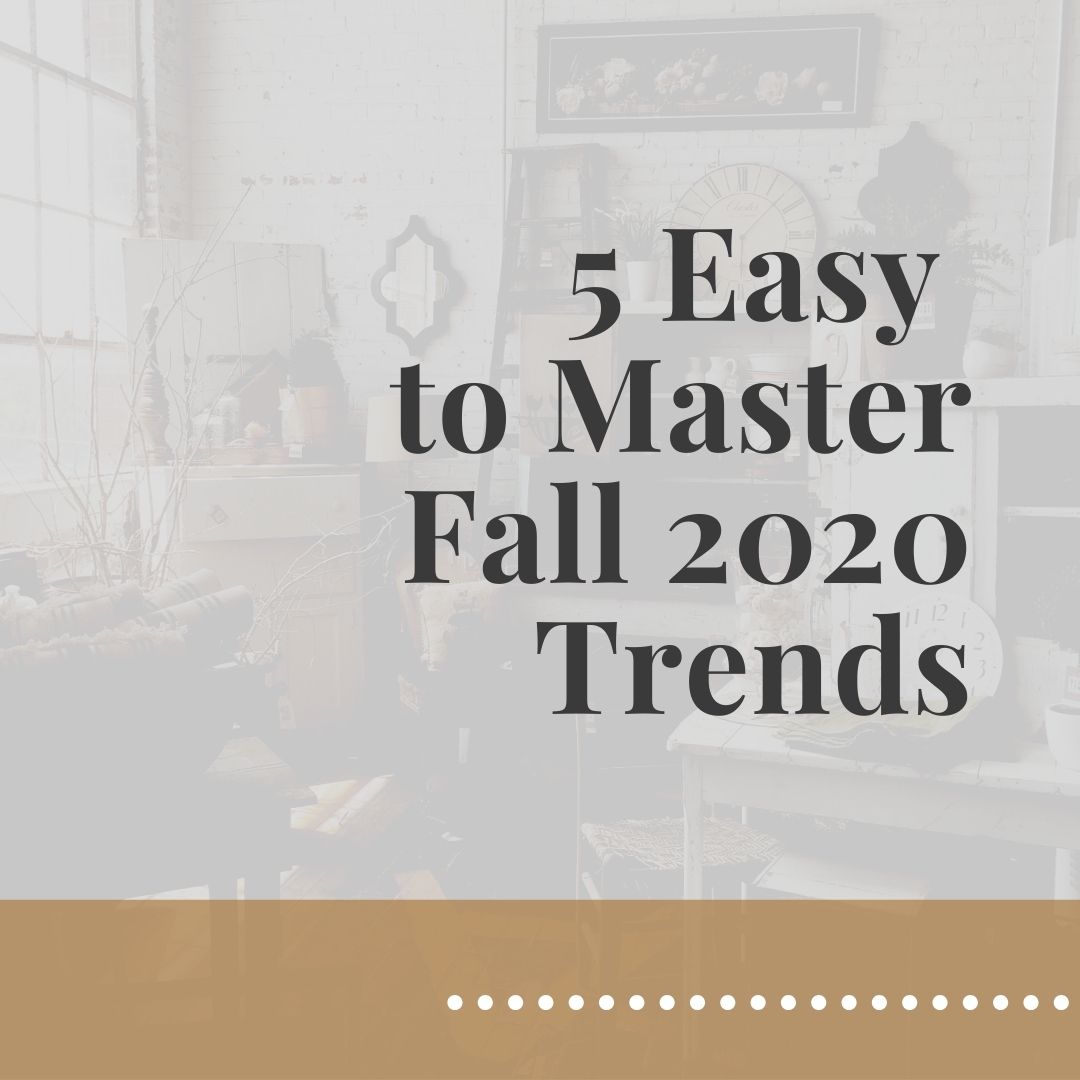 Instead of investing tons of time and money into seasonal decorating, we are all about making slight tweaks to our homes to ready them for the new season. Read ahead for the simple and subtle fall 2020 trends we are loving that will make your home feel inviting, warm, and ultra-cozy. You may just want to keep them around all year long.
Layered Lighting
Set the tone and create a dark, moody vibe with glows of light sprinkled throughout the room. Give your overhead lights a rest and highlight specific areas with standing lamps, wall sconces, tapered candles, and votives. Draw attention to a reading nook or table setting with soft, warm glows that highlight these cozy areas. Picture lights that hang above artwork elevate a space and draw attention to artwork.
Soft Textures
Fall is all about being warm and cozy and there's no better way to achieve that aesthetic than through soft textures. A favorite of ours is boucle, which is yarn that has a looped or curly ply. We've been seeing it on couches, ottomans, chairs, and even sweaters. Basically, anything that is meant to cozy up on/in!
"The Mineral Palette"
Although we do love the all-neutral, Scandi-Cali look we've been seeing all over our Pinterests the past couple of years, there has been a shift towards darker neutrals. The mineral palette is a more muted take on traditional "fall" style with inspiration coming from gemstones and other minerals. Try incorporate this design trend with concrete items, like a coffee or side table and the occasional pop of burgundy or purple in items like throw pillows, blankets, or decorative candles.
Cottage Core
On the opposite end of the spectrum is a new trend that has decades old roots with a modern twist -- Cottage Core. This style is all about eclecticism made chic with mixed floral and plaid prints, knick knacks, antiques, lace, and ruffles.
The Karma Corner's Casey Hardin describes it as follows: "This design trend gives me all the 'Cotswolds-cottage-in-the-English-countryside' feels and I am here for it! Some ways you will see this design trend implemented in interiors are through gilded framed oil paintings, classic lines for furniture, and the juxtaposition of traditional patterns (i.e. chinoiserie) with contemporary elements (metals and abstract sculpture)."
Natural Materials
Incorporating more natural textures and elements into the home is an easy and cheap way to warm up your space. Pompous grass is an on-trend way to add both texture and height to a tabletop or shelf. Rattan is another material we are seeing a lot of. Add just a touch of it with rattan frames or invest in larger pieces like an ottoman or patio furniture set.