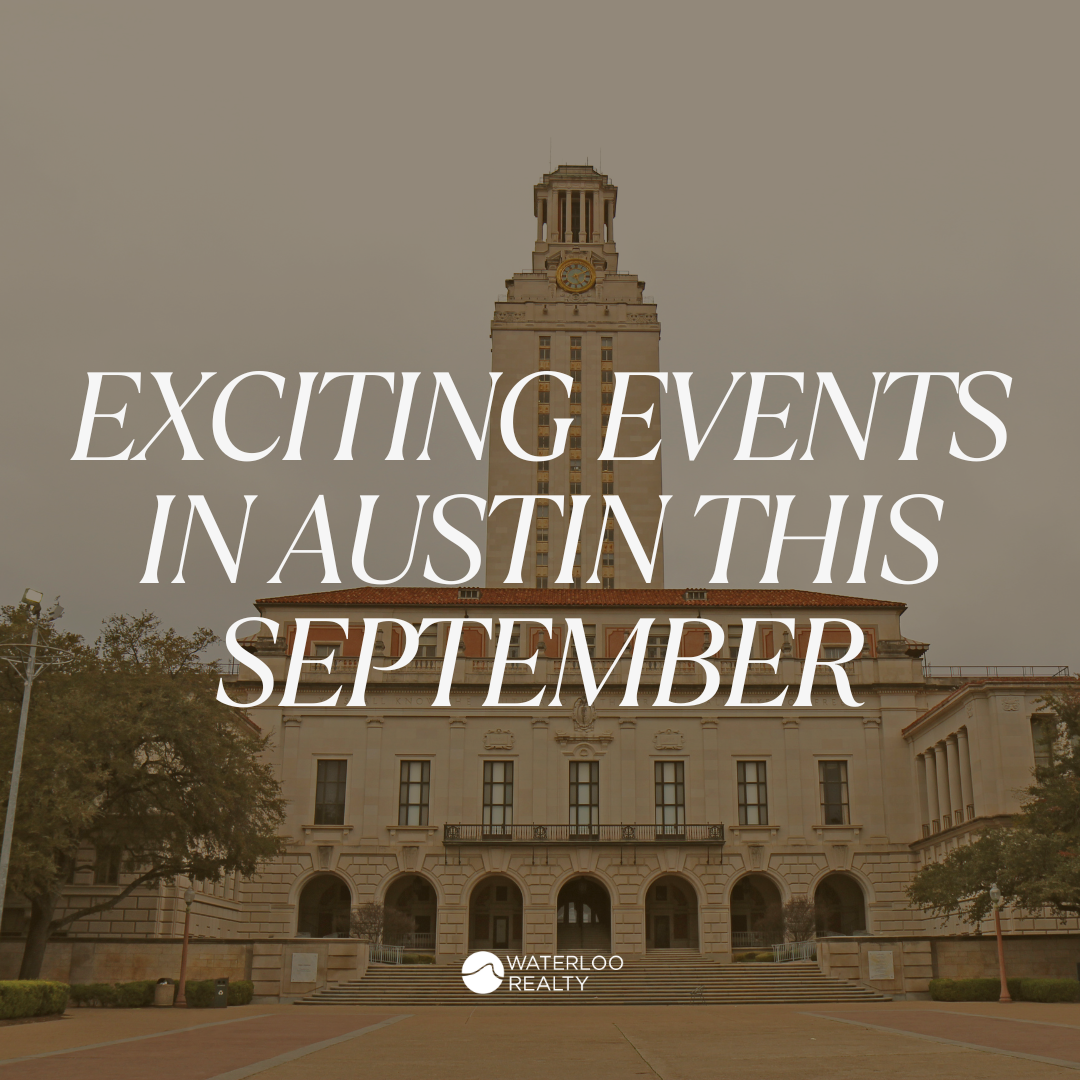 Get ready for a thrilling September filled with a diverse array of events and activities. Whether you're a sports fanatic, a film buff, or simply looking to explore the city's cultural side, Austin has something in store for everyone. Here's a roundup of some must-attend events and activities in Austin this month.

Dates: September 15, 28, & 29
Location: Gregory Gymnasium
If you prefer the fast-paced action of volleyball, make sure to catch a University of Texas volleyball game at Gregory Gymnasium. The Longhorns' women's volleyball team is nationally renowned, and their matches are a spectacle of athleticism and skill. Enjoy the high-energy atmosphere as you watch these talented athletes in action.
Dates: September 16 & 30
Location: Darrell K Royal-Texas Memorial Stadium
Get ready to cheer on the University of Texas Longhorns as they hit the gridiron. Don your burnt orange gear, indulge in tailgating festivities, and root for the Longhorns as they strive for victory.
Date: September 17
Location: Various museums across Austin
Take a cultural journey through Austin on Museum Day, an annual event where many of the city's museums open their doors to the public for free or at a reduced cost. This is a fantastic opportunity to explore Austin's rich history, art, and culture. Whether you're interested in science, art, history, or music, there's a museum in Austin that's sure to captivate your curiosity.
Dates: September 17 & 24
Location: Q2 Stadium
For soccer aficionados, Austin FC offers the chance to witness Major League Soccer action in a state-of-the-art stadium. The Q2 Stadium is the perfect venue to catch the excitement of professional soccer, complete with enthusiastic fans and a vibrant atmosphere. Don't miss the opportunity to support Austin's own MLS team as they compete against other top clubs.
Dates: September 21 - 28
Location: Alamo Drafthouse Cinema
For fans of the fantastic and the bizarre, Fantastic Fest is a cinematic extravaganza not to be missed. This renowned film festival showcases an eclectic mix of horror, sci-fi, fantasy, and cult films from around the world. Expect premieres, special screenings, and Q&A sessions with directors and actors. If you're a cinephile with a taste for the extraordinary, Fantastic Fest is your ticket to a week of thrilling movie experiences.
As September unfolds in Austin, the city comes alive with an eclectic mix of entertainment, sports, and cultural events. Whether you're enjoying the thrill of sports, immersing yourself in fantastic films, or exploring the city's museums, September in Austin promises an unforgettable experience. Make sure to mark these dates on your calendar and soak in the vibrant culture of the Texas capital!