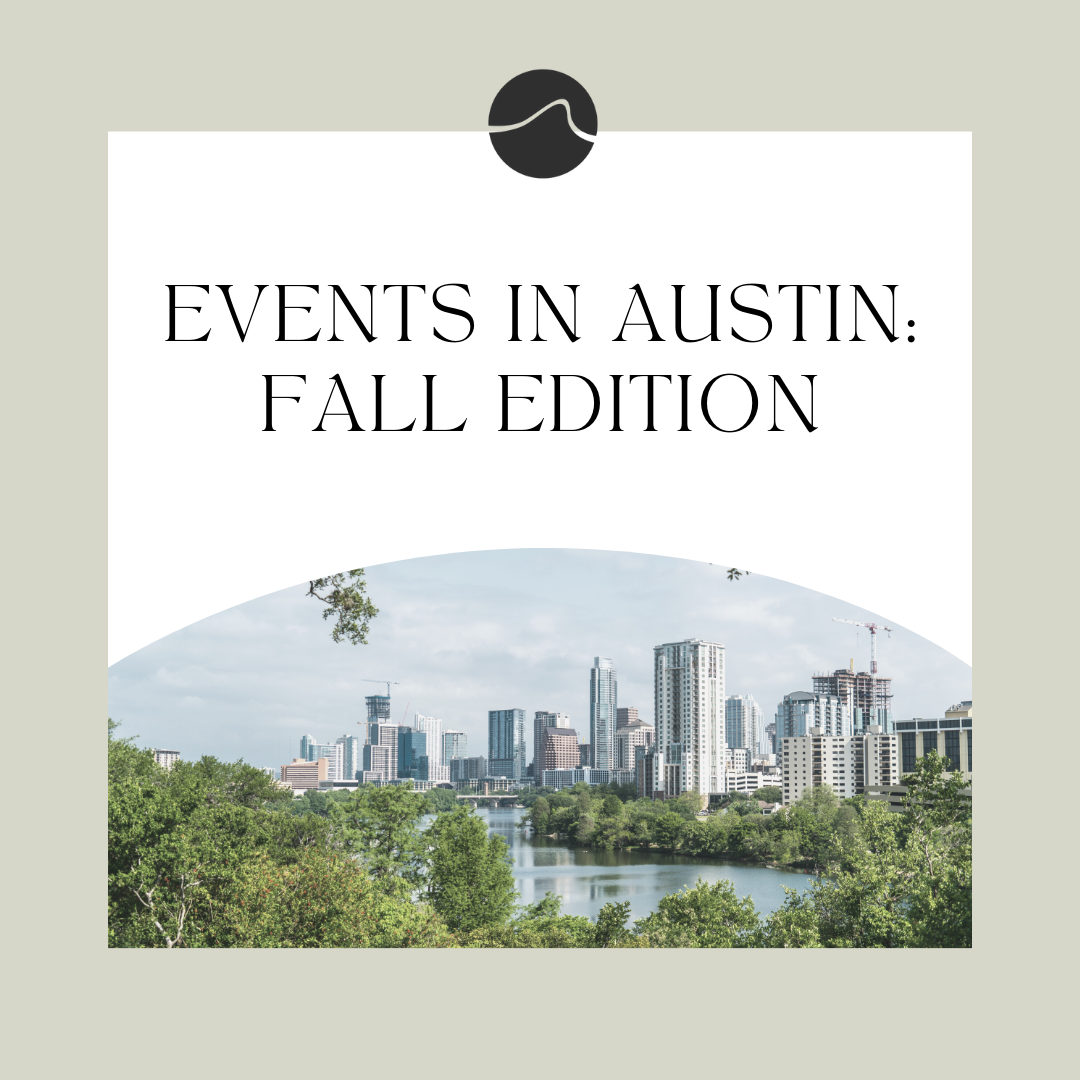 It's that time of the year for crisp weather, changing leaves, and pumpkin-everything. What better way to celebrate the changing seasons than with time spent outdoors at one of Austin's annual fall celebrations? Looking to chill out with a pint? There's an event for you! Want to take the kids on an autumnal adventure? We've got you covered! Let's enjoy being back together again!
Oktoberfest Celebrations
There are more Oktoberfest celebrations taking place in and around Austin to count! But we're not complaining. Celebrate the German way at the following Oktoberfest events:
- Violet Crown Oktoberfest: Sunday, October 24th from 2-6 pm at Brentwood Park
- Deutschen Pfest: October 15-17th at Pfluger Park (Friday and Saturday) and Pfenning Park (Sunday).
- Oktoberfest at Meanwhile Brewing Co: October 22-24 at 8:00 am
- Old World Wednesdays: Every Wednesday in October at Scholz Garten
- Altstadt Brewery: Events taking place throughout October in Fredericksburg
Whispering Pines Harvest Festival
When: Weekends in October
Where: Bastrop, TX
Create a lifetime of memories at the Whispering Pines Harvest Festival in Bastrop! This event is perfect for the whole family. In addition to food and drinks, attendees can enjoy hayrides, a pumpkin patch, and ample games. Tickets are $10 per person over 12 years of age.
Texas Book Festival
When: October 23-31
Where: Austin Public Library, Symphony Square, and virtually
Founded by Laura Bush, the Texas Book Festival is one of the most prestigious literary festivals in the country. Meet authors, attend lectures, and hear readings all for a good cause. When you participate in the Texas Book Festival, you are helping support literacy programs and Texas public libraries. Plus, it's easy to hop online to hear your favorite author speak!
Levitation Fest
When: October 28-31
Where: Stubb's, Mohawk, Empire Control Room, Hotel Vegas, Elysium, and Scholz Garten
Rock out to live music from your favorite psychedelic bands at Levitation Fest. This event takes place at various venues located throughout downtown Austin. Headliners include The Sword, Chicano Batman, The Black Angels, Thundercat, and Japanese Breakfast. Four day passes are sold out, but single show tickets are still available.
Austin Food + Wine Festival
When: November 5-7
Where: Auditorium Shores
This year the Austin Food + Wine Festival is back and taking on a more local focus than years past. Attendees enjoy delicious bites, wine tastings from master sommeliers, cooking demos, book signings, and more. Some Austin favorites that are part of the lineup include Micklethwait BBQ, Lonesome Dove, Tamale House East, and Wu Chow, as well as many, many more! Tickets start at $275 for a weekender pass.
Wurstfest
When: November 5-14
Where: Landa Park, New Braunfels
Live entertainment, food, and tons of fun is to be had at the locally-famous Bavarian festival, Wurstfest, in New Braunfels, TX. Enjoy musical performances from Slavic folk bands, yodelers, and accordion entertainers; enjoy a pint with friends; indulge in some delicious food, and bask in good company!
Georgetown Fall Festival
When: Now-November
Where: Sweet Eats Adventure Farm and Petting Zoo in Georgetown, TX
Explore 80 acres of fun at the Georgetown Fall Festival! Get lost in Texas's largest corn maze before finding the perfect pumpkin in the giant, 2-acre pumpkin patch. Enjoy fireworks, wagon rides, mutton busting, food trucks, live music, and more fun activities! Click here for a full list of events and activities.