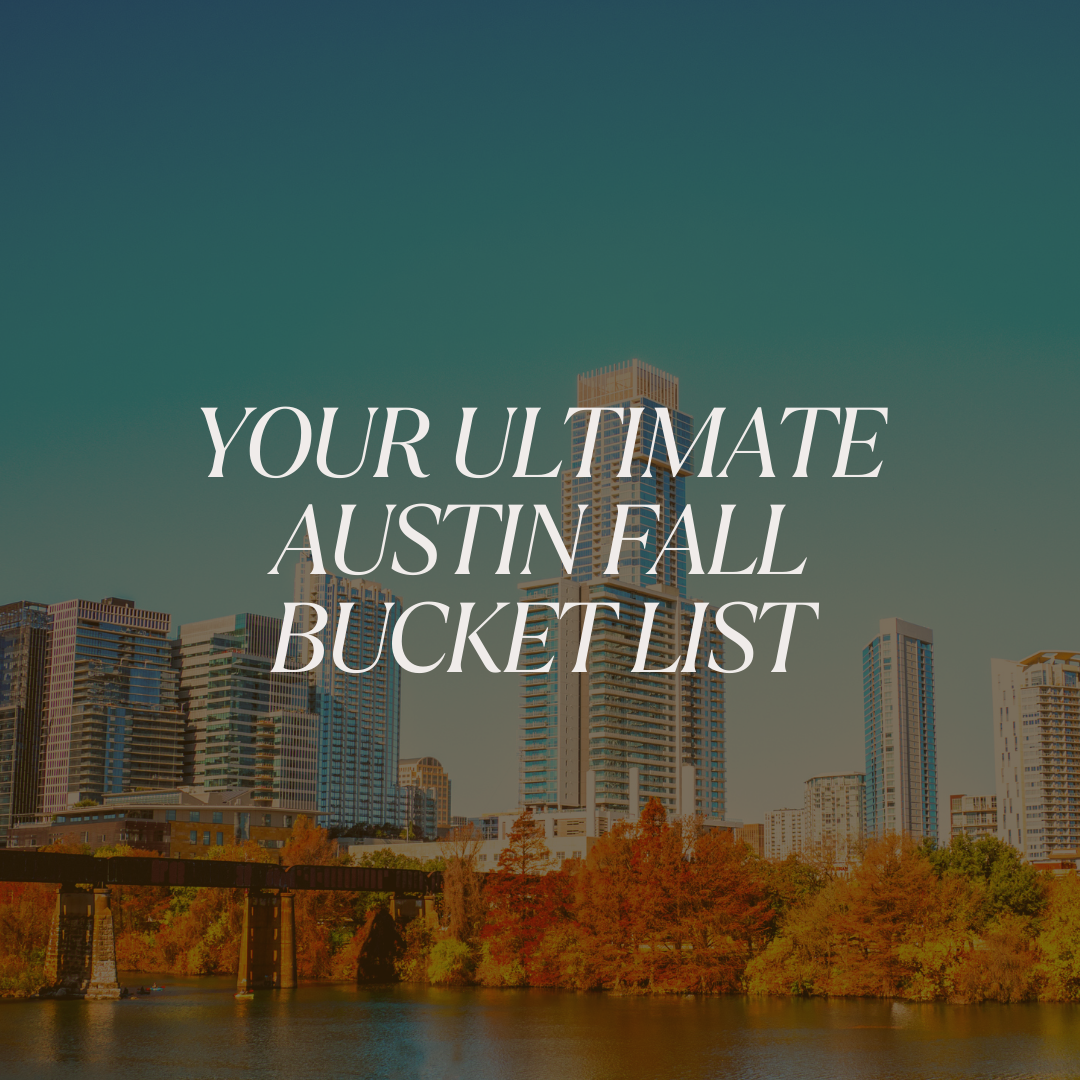 As the scorching Texas summer bids adieu, Austin transforms into a tapestry of warm hues and cool breezes. Fall in the capital city is a magical time, and we've curated the perfect bucket list for you to savor the season. From pumpkin patches to craft breweries, there's something for everyone. Let's dive into the quintessential Austin fall experience!
Pumpkin Patch Perfection at Sweet Berry Farm
Kick off your fall festivities with a visit to Sweet Berry Farm's enchanting pumpkin patch. Nestled just outside of Austin in Marble Falls, this family-owned farm offers a picturesque setting for picking your own pumpkins, exploring corn mazes, and enjoying hayrides. Whether you're searching for the ideal jack-o'-lantern candidate or a variety for pie-making, Sweet Berry Farm is your go-to pumpkin paradise.
Pioneer Farms' Pumpkin Nights: A Glimpse into History
For a unique fall experience, immerse yourself in the historical charm of Pioneer Farms during Pumpkin Nights. This event transforms the living-history park into a mesmerizing autumn wonderland with illuminated pumpkins, fire shows, and enchanting eats and drinks. It's a delightful blend of tradition and modern fall fun.
Craft Brewery Tour: Sip Your Way Through Fall Flavors
Austin's craft brewery scene comes alive as the weather cools. Enjoy the outdoors while savoring the season's flavors with special autumnal brews at locals favorites including Austin Beerworks, Lazarus Brewing, and Meanwhile Beer. From pumpkin-infused ales to spiced stouts, Austin's breweries are concocting creative blends that capture the essence of fall. Gather your friends, grab a flight, and toast to the changing seasons.
Oktoberfest Celebrations: Prost to Good Times
Embrace the German tradition of Oktoberfest right here in Austin! Check out the city's various Oktoberfest events, complete with lively music, traditional foods, and, of course, a wide array of beers. Head to Banger's on Rainey Street for a three-day and night celebration or make your way to New Braunsfels for Wurstfest– an iconic Texas festival full of food, music, and fun. Whether you're a beer connoisseur or just looking for a good time, these celebrations are a fantastic way to revel in the fall spirit.
Explore the Hill Country Scenic Drives
Take a scenic drive through the Texas Hill Country to witness the breathtaking foliage. The changing leaves create a stunning backdrop, and the winding roads offer a relaxing escape from the hustle and bustle of the city. Pack a picnic, roll down your windows, and immerse yourself in the beauty of fall.
Pumpkin Beyond the Latte
Tis the season to sample all things pumpkin. Grab a homemade pie at Quack's Bakery, indulge in Kerbey Lane's Great Pumpkin menu, or whet your whistle with a pumpkin Mexican martini from Trudy's.
Cheer on The Team
Whether you're hooking your horns, shouting "Go Rangers," or cheering on the Astros, this season promises to be a spectacular display of athleticism, camaraderie, and Lone Star pride. Don't miss a minute of the action—let the games begin!
Attend the Texas Book Festival
Head to the Capitol for the Texas Book Festival on the weekend of November 11th. With over 300 authors in attendance, there is truly something for readers of every age and discernment.
Austin's fall bucket list is a testament to the city's diverse and vibrant culture. Whether you're a nature enthusiast, bibliophile, or simply someone who loves a good pumpkin-spiced treat, there's no shortage of activities to make your autumn memorable. So, grab your sweater and venture out into the crisp Austin air—fall is calling!