Creative Ways We're Finding Joy Within Our Homes During the Pandemic
27

Jul
Hannah Villars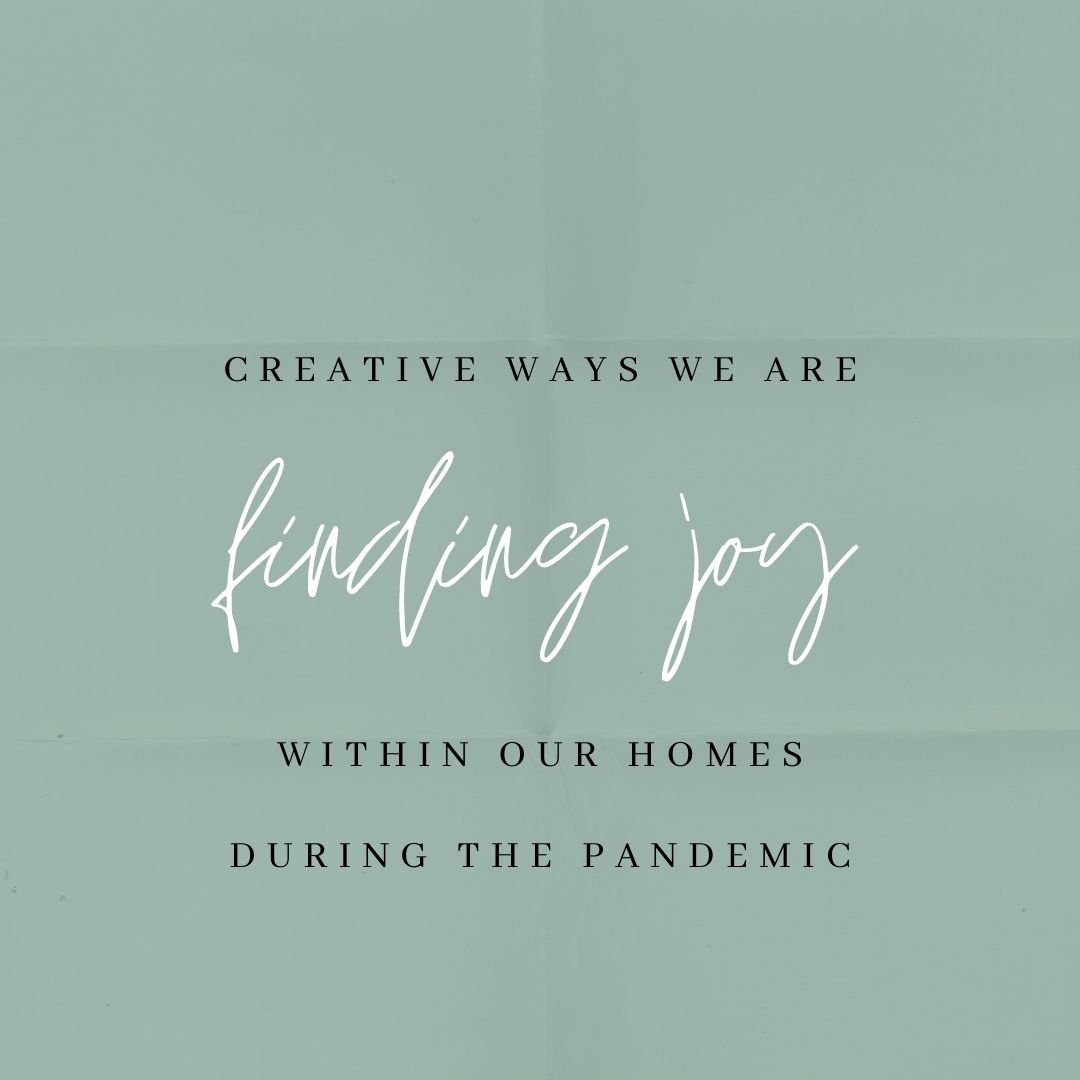 If the pandemic has brought any positives to our lives, it's that it has forced us to master the art of slow living and to practice gratitude for what we have-- our families, our health, and our homes. It's easy to get overwhelmed and a little stir crazy with all of the extra time spent at home, especially during the summer, which is why we've rounded up five activities that have us staying sane and happy these days.
Backyard Movie Nights
Whether you go all out with a white sheet and a projector or keep it simple with a laptop, watching a movie in your backyard, balcony, or patio can be just as fun as a trip to Alamo Drafthouse. We love picking a genre and watching all of the classics in that category. Grab a blanket and lots of pillows for a cozy spot to watch. Trust us when we say it'll be more memorable for the kids than going to the theater. Just don't forget the popcorn, candy, and soda!
Outdoor projector and screen package found here or here.
Vegetable Gardens
Master your green thumb and nourish your body with a vegetable garden. A quick Pinterest search will reveal so many great garden ideas from installing a raised bed to turning a pallet into a small herb garden. For beginners, we recommend starting with transplants versus seeds. Planting in August will ensure that your produce will be ready by the fall! Try out veggies like cucumber, lima beans, beets, collard and chard, radishes, pumpkin, and lettuce. Herbs are also great for planting in August or September. Be sure to plant your garden in an area that gets at least eight hours of direct sunlight per day, and water regularly, especially in the scorching months of August and September.
Outdoor Dinners/Picnics
Whip out the nice dishes and linens, light a bunch of candles, and pop open a bottle of wine for an at-home dinner al fresco. Lay down a big blanket or set the backyard picnic table. Try an indulgent pasta recipe like Audrey Hepburn's signature penne alla vodka or light up the grill for burgers and chicken wings. Set the mood with a summer playlist, some string lights, and DIY a centerpiece with some backyard trimmings placed in a vase. You can even cap off your evening with a backyard screening of your favorite movie or roast s'mores around a portable fire pit! We are loving this one for style and functionality.
Front Yard Get-Togethers
The front yard doesn't have to just be for curb appeal. Invite over a few friends for a front yard hangout. Set up some fold out chairs six feet apart for a socially-distanced setup. For extra points, have everyone bring over a bottle of wine or beer for a tasting. Serve snacks on a board and you can even bring your backyard fire pit out front for roasting s'mores or hotdogs.
Turn Your Kitchen Into A Test Kitchen
Always wanted to master your grandma's goulash recipe? Now's your chance! Interested in baking the perfect loaf of sourdough? No better time like the present! Need a quick and decadent meal to wow guests at the ready? What're you waiting for! Master the art of cooking and/or baking. With all of the extra time spent at home, there is no excuse to not learn how to cook. It's rewarding, it's a money-saver, and you may even find it fun!
Here are some recipes our agents are loving these days:
Crinkled Chocolate Chip Cookies