Considering COVID-19, Austin Mandates Safety Measure for Construction Workers
27

Apr
Jeff Embree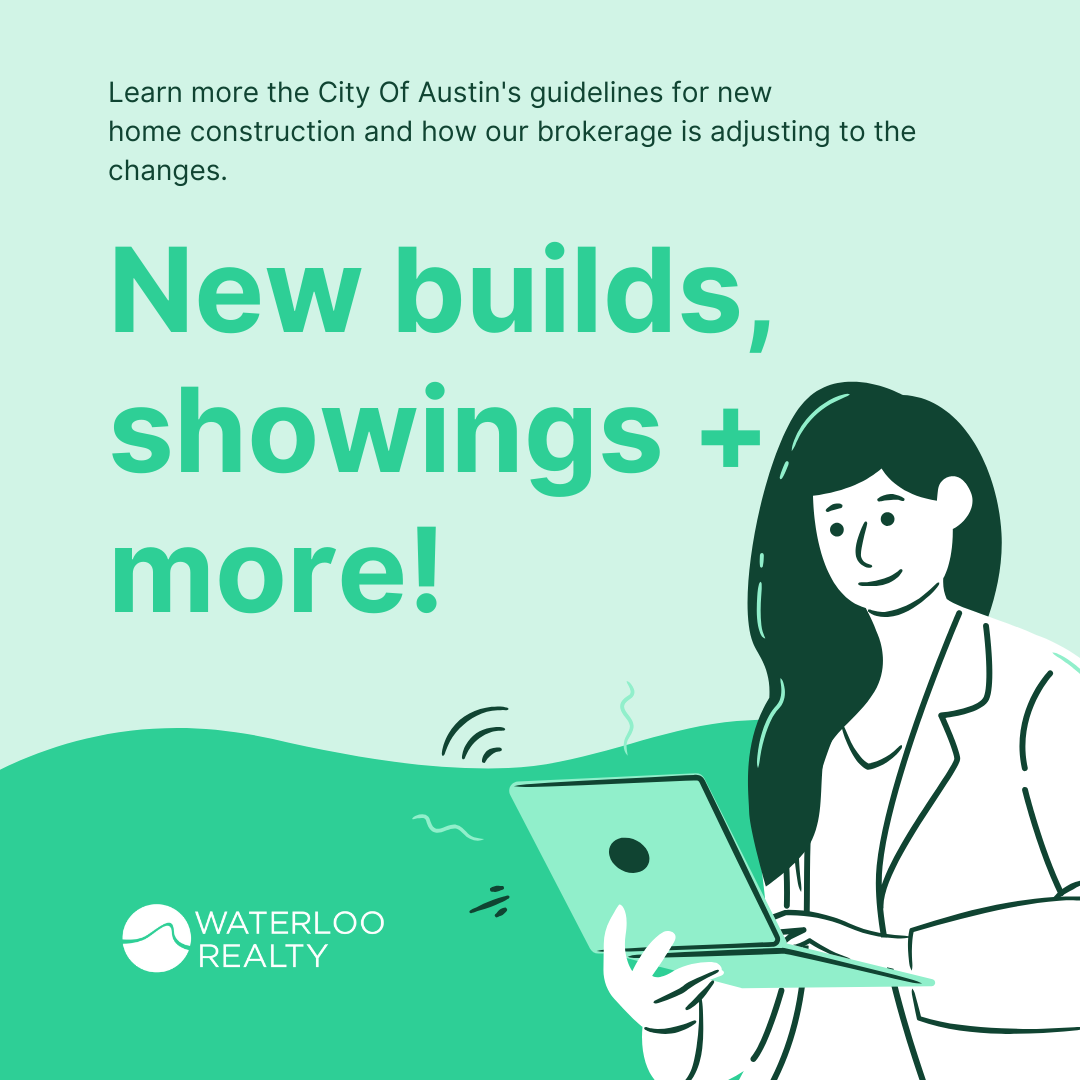 Due to the COVID-19 pandemic, the American Institute of Architects posted guidelines that the city of Austin is mandating for architects and builders to ensure the safety of workers and the continuation of building projects that are currently in progress.
The precautions are as follows:
Requirement for workers to wear face masks
Maintaining a 6-foot distance from each other
Staggered shifts for sites with more than 10 workers
Daily COVID-19 briefings to reiterate safety requirements
Hand-washing stations and restroom facilities placed at least six feet apart
No-touch trash cans and single-use, disposable paper towels provided
COVID-19 Safety Monitor personnel
These mandates apply to the construction of new-build homes. Here at Waterloo we are taking measures to show these homes to you, in a safe, reliable, and productive way.
We are utilizing technology to provide virtual home tours, and practicing safe showing techniques such as wearing appropriate gloves and masks and maintaining 6ft distance while in the home. We are also working with title companies to handle closings remotely.
It is our priority to keep our clients and realtors safe, so that we can continue to serve you in the best possible manner. We are here to answer any questions or concerns you may have regarding your real estate needs. Please, don't hesitate to reach out to us.