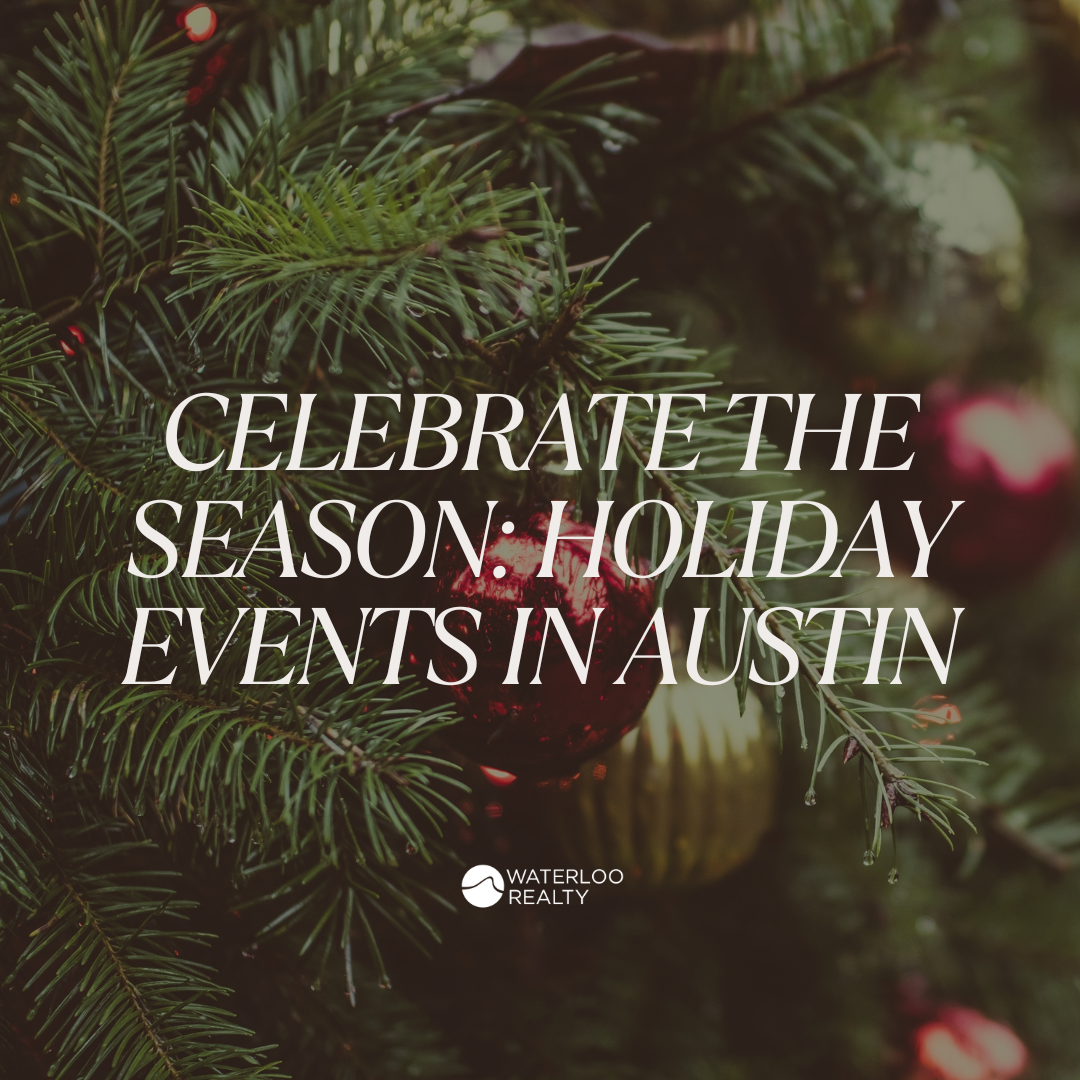 As the air gets crisper and the days grow shorter, it's that time of the year again – a season of joy, gratitude, and celebration. The city is gearing up for a spectacular lineup of Christmas, and New Year's events to bring warmth and cheer to residents and visitors alike. Whether you're a fan of festive lights, delicious holiday treats, or family-friendly activities, there's something for everyone in the heart of Texas this holiday season.


When: December 8-23
Where: Zilker Park
The iconic Trail of Lights in Zilker Park is a must-visit holiday tradition that transforms the park into a winter wonderland. With over two million lights, festive displays, and interactive installations, it's the perfect place to stroll hand-in-hand with loved ones or bring the family for a night of enchantment. Don't forget to grab some hot cocoa and enjoy live music performances along the way.
When: December 15-23
Where: Auditorium Shores
For those looking to check items off their holiday shopping list while supporting local artisans, the Armadillo Christmas Bazaar is the place to be. This annual market showcases a curated selection of handmade gifts, art, and unique finds. The vibrant atmosphere is complemented by live music performances, creating a lively and festive shopping experience.
When: December 2
Where: German Texans Heritage Society
Get a taste of German-inspired holiday festivities. The German-Texan Christmas Market offers visitors the chance to explore stalls filled with crafts, ornaments, and delicious treats. Kids will love seeing Santa walk around while passing out gifts and adults will enjoy the aroma of spiced mulled wine and the warm glow of twinkling lights as you immerse yourself in the holiday spirit.
When: November 25
Where: Hill Country Galleria in Bee Cave
Witness the magic of the season come to life at the Hill Country Galleria Tree Lighting ceremony. This annual event features live music, festive performances, and the lighting of a towering Christmas tree. Bring the whole family for an evening of holiday cheer and take advantage of the shopping and dining options the Galleria has to offer.
When: November 25 - January 3
Where: Fisherman's Park in Bastrop, TX
Just a short drive from Austin, the Bastrop River of Lights is a captivating holiday light display along the Colorado River. Stroll along the scenic riverwalk adorned with thousands of twinkling lights, creating a mesmerizing reflection on the water. This free event is perfect for a festive evening outing with friends or family.
When: December 31
Where: Auditorium Shores
Bid farewell to the old and welcome in the new at Austin's New Year celebration. This family-friendly event at Vic Mathias Shores offers live music, food trucks, and a spectacular fireworks display over Lady Bird Lake as the clock strikes midnight.
When: December 31
Where: Pease Park
Dancing, glow sticks, giveaways, and more! The Phoenix, Communities for Recovery, Recovery ATX, and Pease Park Conservancy come together to bring you a sober New Years Eve party at the Tudor Cottage and Terrace located in Pease Park.