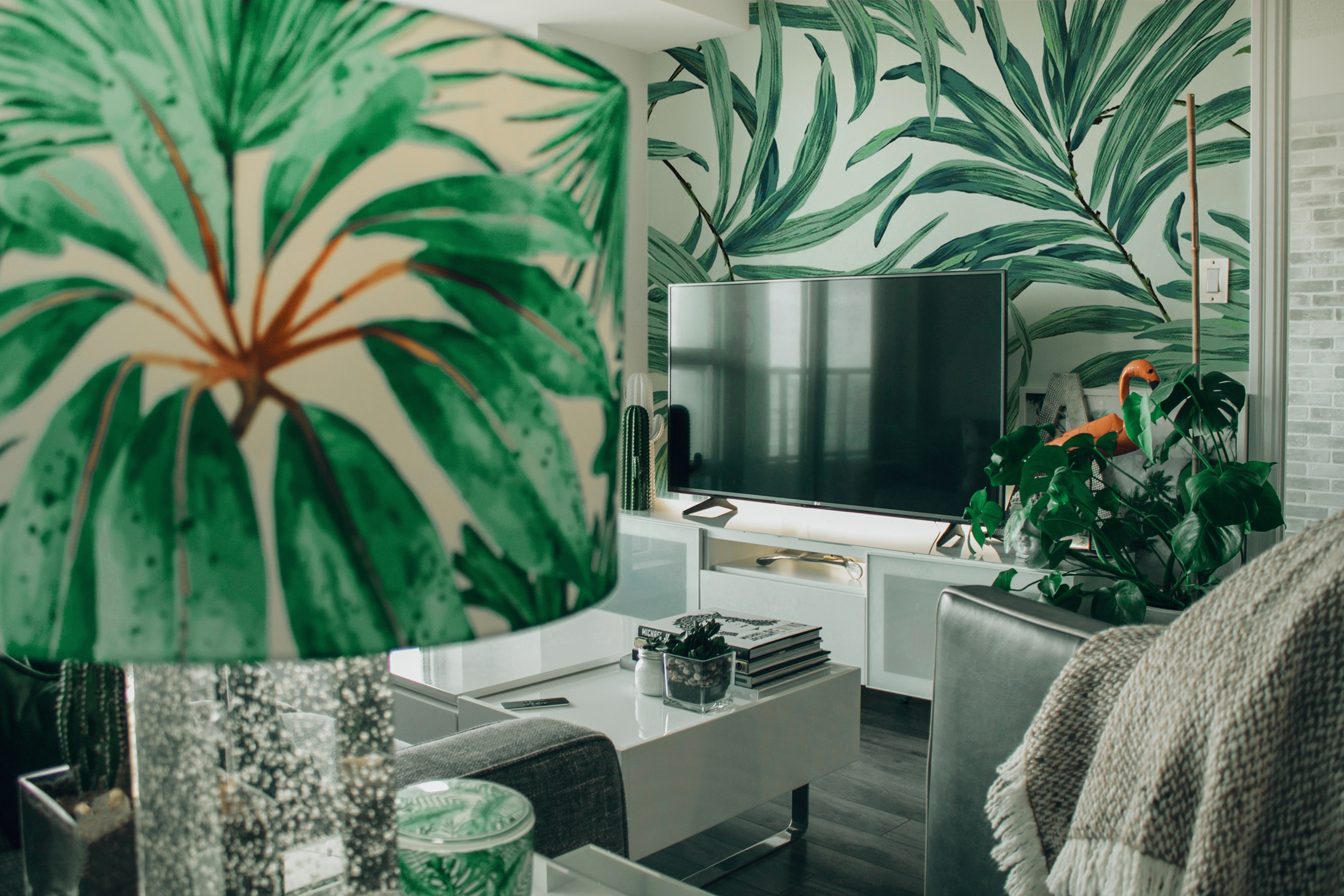 We all know that having indoor plants around the house is a popular decor trend (one that we personally think should never go out of style). But another au-naturale trend that is circulating the world over is the botanical home decor theme. This trend goes beyond using natural textiles and live plants around the home. It's all about embracing colors, prints, textures, and the lust for adventure you find in nature. Want to incorporate the outdoors into your home but don't know where to start? Worry not! We have a formula that will have your home looking like the jungle you always dreamt it would.
1. Choose your print- Do you want to wake up to tropical rainforest? How about a flock of birds flying north for the summer? Do you prefer florals in your living space? There are so many ways to incorporate a fun print into your home. We love choosing a bold wallpaper for a statement wall in the bedroom or dining room. The bathroom is a great way to experiment with funky colors and patterns that you're hesitant about committing to a larger area. Other ways to incorporate botanical-theme prints into your home is through curtains, rugs, cushions, or comforters. And remember, you don't have to carry one print throughout the house. Switch it up to build interest from room to room. One of the best sources of inspiration for botanical-theme decor is Justina Blakely of The Jungalow.
2. Balance is key- Although the botanical decor trend is all about maximinimalism, we don't want your home to look overdone or thrown together. This is why it's crucial to choose one or two main statement pieces per room, and build everything else around it. Experiment with earthy tones and splashes of color here and there for a curated look. For example, if you choose to wallpaper the bedroom in a bold, banana leaf print; hang curtains in a solid, complementary color like terra cotta.
3. Finish the look with indoor plants- You can't have a botanical-themed home without indoor plants galore! Even if you're just looking to incorporate a natural touch to your house, indoor plants are an easy way to do so. To stay on-trend with the botanical theme, we love sprinkling low-maintenance plants into every room in the house. Opt for easy-to-care-for plants like split leaf philodendrons, spider plants, Mother-in-law's tongue, or Yucca.
4. Have fun with it- The botanical home decor theme is not about taking your interior too seriously. It's about bringing the outdoors in and creating a relaxing, calm, and inspiring space that puts you in touch with nature. Remember, sometimes rules are meant to be broken. The main goal is to create a place you love to call home.