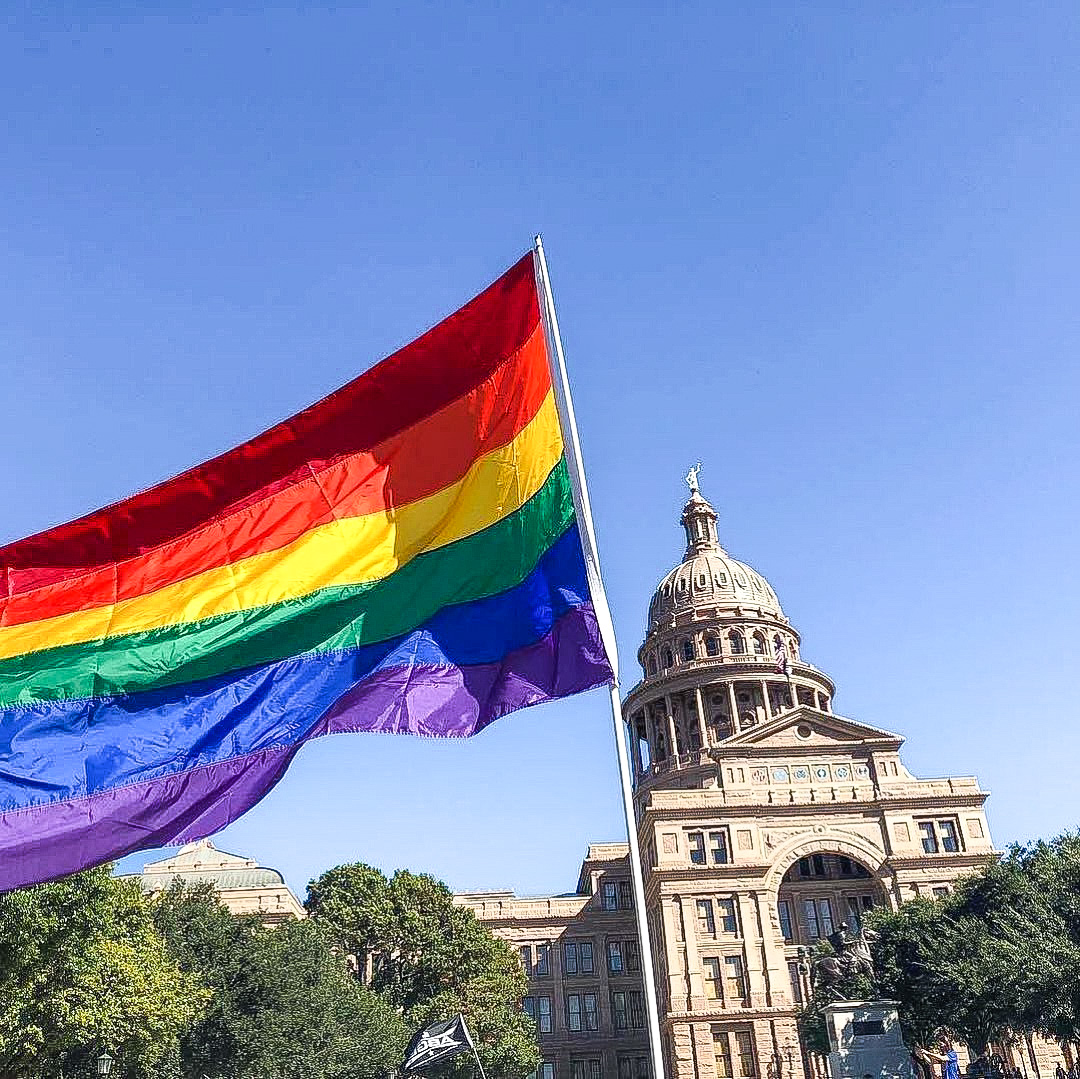 While Pride month is held in June nationally, we like to keep it weird here in Austin and celebrate Pride in August each year. After a two-year hiatus, this year's events will take place from August 11th-20th and are expected to be even bigger than ever! The week-long celebration includes various events that lead up to a big parade and party on the Saturday of the week. Join fellow Austinites to celebrate the LGBTQ+ community and equality with these fun-filled events.

JAZZ AT PRIDE | August 11, 7-10 pm at Skybox on 6th
The official Pride kickoff event features music from world-class artists who are part of the LGBTQIA+ community. The 32-piece orchestra will play songs from various genres and artists including Shania Twain, Dionne Warwick, Dean Martin, Ray Charles, and Frank Sinatra! Come dressed in your weirdest attire and get ready to dance the night away!
HEDWIG AND THE ANGRY INCH | August 12 and 13, 8-10 pm at Dougherty Arts Center
Go see the four-time Tony award-winning play, Hedwig and the Angry Inch, at one of two special Pride week showings. This unique theatrical experience combines cabaret and stand-up to an upbeat rock-n-roll score. You'll be sure to laugh, cry, and fall in love with these one-of-a-kind characters.
OUT AT THE MOVIE | August 15, 8-10 pm at The Domain Lawn
The whole family is invited to a free showing of Sister Act OUT on the lawn at The Domain. Food and beverages from IPIC theatre are available for purchase and don't forget blankets and lawn chairs!
DIRTY DYNASTY BINGO | August 16, 7-9 pm at Oilcan Harry's
Head to 4th St for Pride's rendition of Dirty Dynasty Bingo at Oilcan Harry's. Enjoy drink specials at the bar, prizes from Austin businesses, and performances by Lady-Grackle Birdbreath and Cupcake. This event is restricted to those 18 years or older and is free to play.
AUSTIN PRIDE RAINBOW SKATE | Austin 17, 7-10 pm at Playland Skate Center
Strap on your skates and roll to Playland Skate Center for the annual Pride celebration set to music from DJ Chorizo Funk. All ages are welcome to attend and the snack bar will be open for you to refuel between skate sessions.
BEYOND THE RAINBOW: 2022 AUSTIN PRIDE CELEBRATION | August 20 11-6 pm at Fiesta Gardens and 8-11 pm at the Texas State Capitol Building
The week's events culminate in the all-day celebration taking place at Fiesta Gardens and the evening parade on Congress Ave. There is so much fun to be had at the festival including inflatables and rides, drag queen story time, vendor booths, food and drinks, and much more! After getting your fill, head to the Capitol building to kick off the parade, which is free to all. The parade marches down Congress and ends at the bridge.