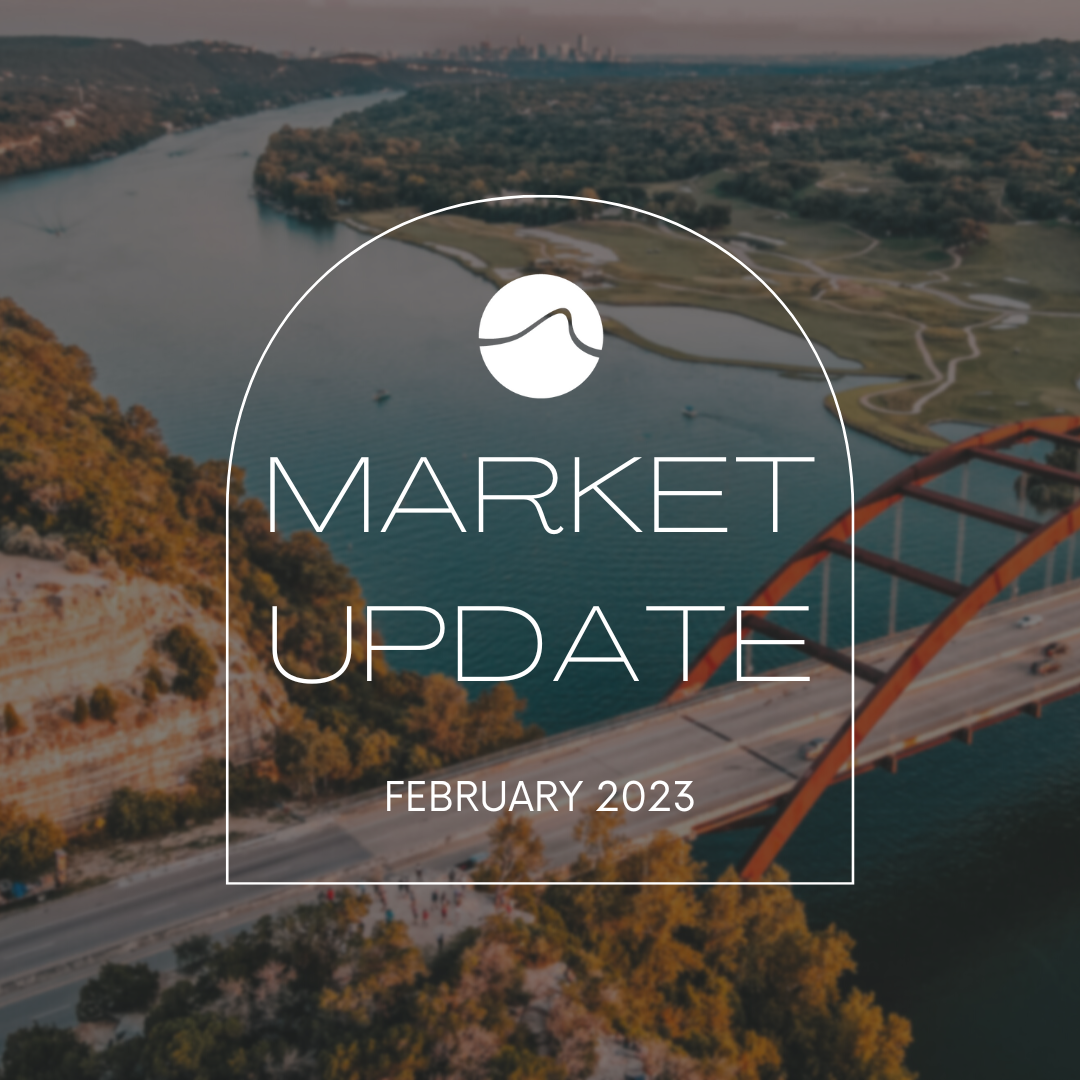 In February, home buyers continued to gain leverage across the Austin-Round Rock MSA as housing inventory increased to 2.6 months according to the Austin Board of REALTORS® latest Central Texas Housing Report. This increase in supply fuels growing confidence in the market from REALTORS® and home builders across Central Texas.
"Austin's housing market is trending in the right direction. Buyers have more options and negotiating power with each passing month, and sellers have more time to make their next move," Ashley Jackson, 2023 ABoR president, said. "Remember, a healthy housing market isn't defined by breaking records every month, but by market activity that's steady-paced and sustainable."
Last month, monthly housing inventory increased 2.3 months to 2.6 months of inventory, and homes spent an average of 84 days on the market, up 55 days from February 2022 across the MSA. The median home price fell 12.2% to $436,419 while residential home sales also declined 17.2% year-over-year to 2,106 closed sales and sales dollar volume declined 26.5% to $1,129,639,482. New listings dipped 0.9% year-over-year to 2,764 listings while pending sales dropped 9.5% to 2,465 transactions.
Coming off two unprecedented years for the Austin-Round Rock housing market, Jackson added that month-to-month data is important to help contextualize current figures against an overall trend of market stabilization.
"Looking at the month-to-month data, we see that pending sales are consistent or rising in neighborhoods that are typically more affordable in areas outside Austin city limits. Along with rising inventory, that's a good sign for housing market activity this spring."
Taylor Jackson, chief executive officer of the Home Builders Association of Greater Austin, explains that builder confidence is growing and encourages a broader perspective when looking at Austin's housing market and home building industry.
"With each passing month, homebuilders are gaining more confidence in the stability of our housing market. This is evidenced by fewer cancellations and minimized supply shortages. Additionally, first quarter sales incentives have remained strong and for the first time in a long time, builders have a renewed sense of optimism in the direction the market is heading."
"Incentives, down payment assistance programs — anything that increases housing accessibility— are very important right now," added Jackson. "Many buyers remain priced out of the market, especially in Austin proper. There is still plenty of work to do to address systemic issues in affordability, accessibility, and missing middle construction, and those should remain our community's number one concern."
Ashley Jackson also placed importance on working with a REALTOR® whether buying, selling or renting a home.
"Work with a REALTOR® who's experienced in your local area. Equipped with powerful MLS data and boots-on-the-ground expertise, your REALTOR® can give a detailed analysis of market trends in your neighborhood and walk through all available options so that you can buy, sell, or rent with confidence. If you've been intimidated by the housing market, now is the time to jump in."
Read the full report from ABOR here.