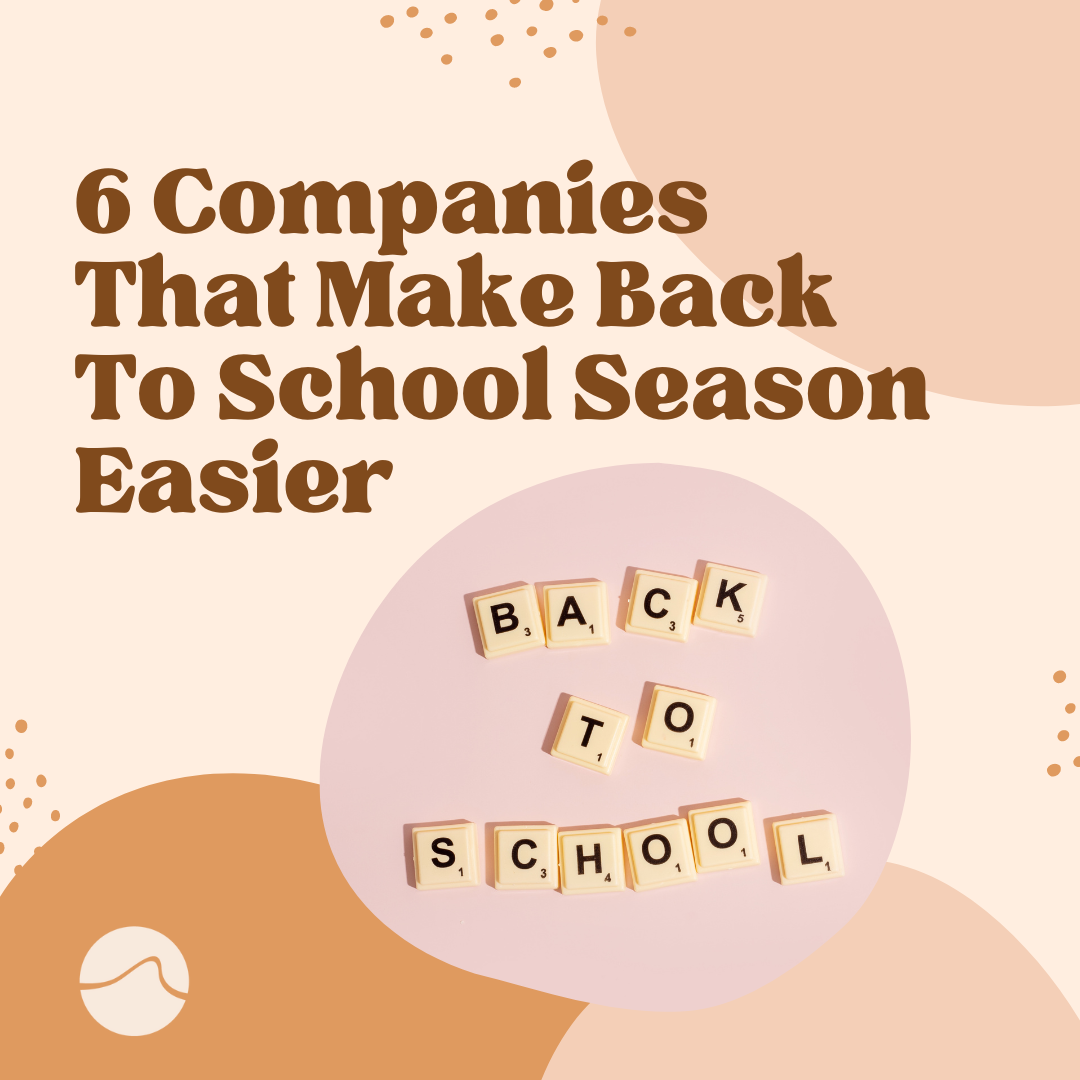 It's back to school time! Out with long, lazy mornings and spontaneous afternoon adventures and in with routines, schedules, and after-school activities, galore! We know the transition can be tough. Save yourself a lot of time, stress, and a few dollars with these companies that will help you streamline your chores so you can get more time back for the things that really matter.

Do you have batteries, soft plastics, and other hard-to-recycle items taking up space in your home? Ridwell is the easy and sustainable way to, well, get rid of these items. Simply sort your recyclables in labeled bags and Ridwell will pick up the items every two weeks. Everything from clothing and lightbulbs to large furniture pieces, Ridwell will get rid of it for you.
Meal delivery kits are a great way to stay healthy and save money, without all of the prep work and grocery shopping that comes with cooking at home. Rosebud Meal Kit Delivery Service is a local Austin company specializing in quality, seasonal ingredients from local family farms. Choose between two or three weekly meals and create delicious dishes throughout the week.
What's better than getting a package delivered? Getting a package full of clothes delivered. Stitch Fix is a subscription clothing service with options for the whole family. Shop for yourself, your kiddos, and your significant other. Find that perfect school picture day outfit or a fun and versatile look for parent night. Send your stylist notes and requests, keep what you love, and send back what you don't. It's that easy!
Founded in 1945, this Austin-based pet food and care retailer delivers pet food, toys, treats, and more right to your door. What's more is that Tomlinson's prides themselves on their world-class service and staff that is trained in animal nutrition. With natural and healthy products all around, you can be sure your furry friend is getting the best of the best.
Try out local studios or get in a quick, at-home workout before school pickup. Class Pass is a great way to try out different types of exercises and explore studios and gyms nearby. Whether you're across town and want to fit in a studio workout or have a quick 20 minutes to spare at home, Class Pass has you covered.
Ever wonder what restaurants, bakeries, and grocers do with their nearly-expired product? They sell it on Too Good To Go at a total steal! From donuts and baked goods to juices and appetizers, Too Good To Go is an easy and affordable way to have breakfast ready in the morning or for a fun after-school snack.