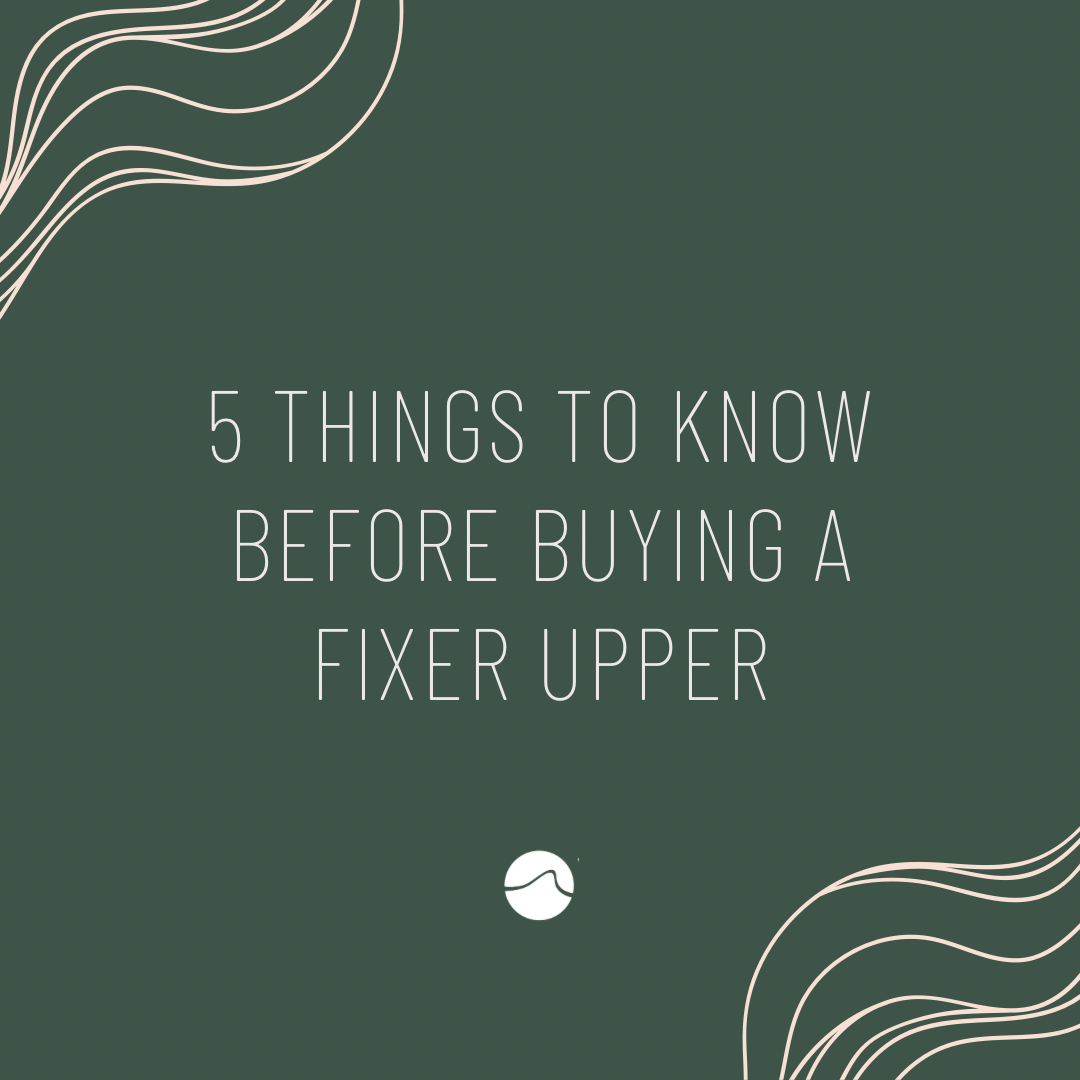 There is nothing more rewarding than bringing life back into an outdated (or dilapidated) house. But taking on a fixer upper is no easy feat. That's why we've come up with five things to consider before you take the plunge.

Make Sure The Math Works
Home renovations are costly. And it is understandable that after purchasing a home, your wallet will be hurting. That's why it is essential to make sure that the cost of the home plus the cost of renovations make sense for your bottom line. Here's how to do that: If you can, have multiple contractors come out to give you bids on your wishlist renovations. Add up the cost of labor and supplies, and then add on five to ten percent more for unforeseen expenses. Subtract this amount from the home's expected value after renovations. You should not pay more than this amount for the home. Additionally, your inspection will reveal any major issues with which you can then use to renegotiate.
Be Realistic With Your Budget
After all of the big ticket items (i.e. roof, windows, plumbing, etc.) have been taken into account, set a budget for what you can spend on cosmetic upgrades and stick to it. You won't be able to splurge on everything, but the temptation to spend is real, especially once decision fatigue hits. Figure out your non-negotiable splurges and then save on the rest. Maybe you want hand-made clay tiles for your kitchen backsplash but are okay with a cheaper option like butcher block for your countertops. Think hard about your wishlist and don't waver from your budget on these items.
Additionally, if you are paying as you go then it is crucial to set a savings goal each month. If you are planning on a loan then make sure the monthly payment fits into your budget. The little things will add up and it is so much better to anticipate paying more than you think you will need than not being prepared enough financially.
Don't Be Intimidated By DIYing
There is a plethora of resources out there to teach you how to do DIY tasks around the house– from YouTube to blog posts and even books on the subject. Whether you want to install a shiplap wall, stencil your back patio, tile your backsplash, or install vinyl flooring; just do your research and you can save up to thousands. On the flip side, know when to hire a professional. Plumbing, electricity, and HVAC fixes are best to outsource since mistakes can be costly.
Beware of Hazardous Materials
It is estimated that up to 50% of houses in America contain asbestos. This material was used frequently in drywall, ceiling texture, roof tiles, and vinyl flooring up until it was banned in the 1990s. If you suspect that your fixer upper contains this material, then it is best not to disrupt it. Add flooring over the existing vinyl and paneling over textured walls. If you just can't live with those popcorn ceilings then hire a remediation company that can safely remove it for you.
Lead-based paint was another frequently-used item in older homes, but doesn't pose an issue unless it is ground up or chipping off. So if you plan on sanding down window panes or trim, it is worth it to buy an inexpensive lead paint test to see if you need an abatement company to do the job.
You May Not Feel Settled For Awhile But The End Result Is Worth It
When you move into a house that doesn't require any work, all it takes is some unpacking and decorating before it starts to feel like home. The same is not true for a fixer upper. Your house will feel like a construction site for a while. The kitchen may be unusable while renovations are underway or the bathroom may be out of commission for a bit. It may feel like you are constantly moving furniture around the house and are never fully unpacked.
Try to roll with the punches because at the end of the tunnel you will have learned so much along the way and will ultimately have a house that is all yours!