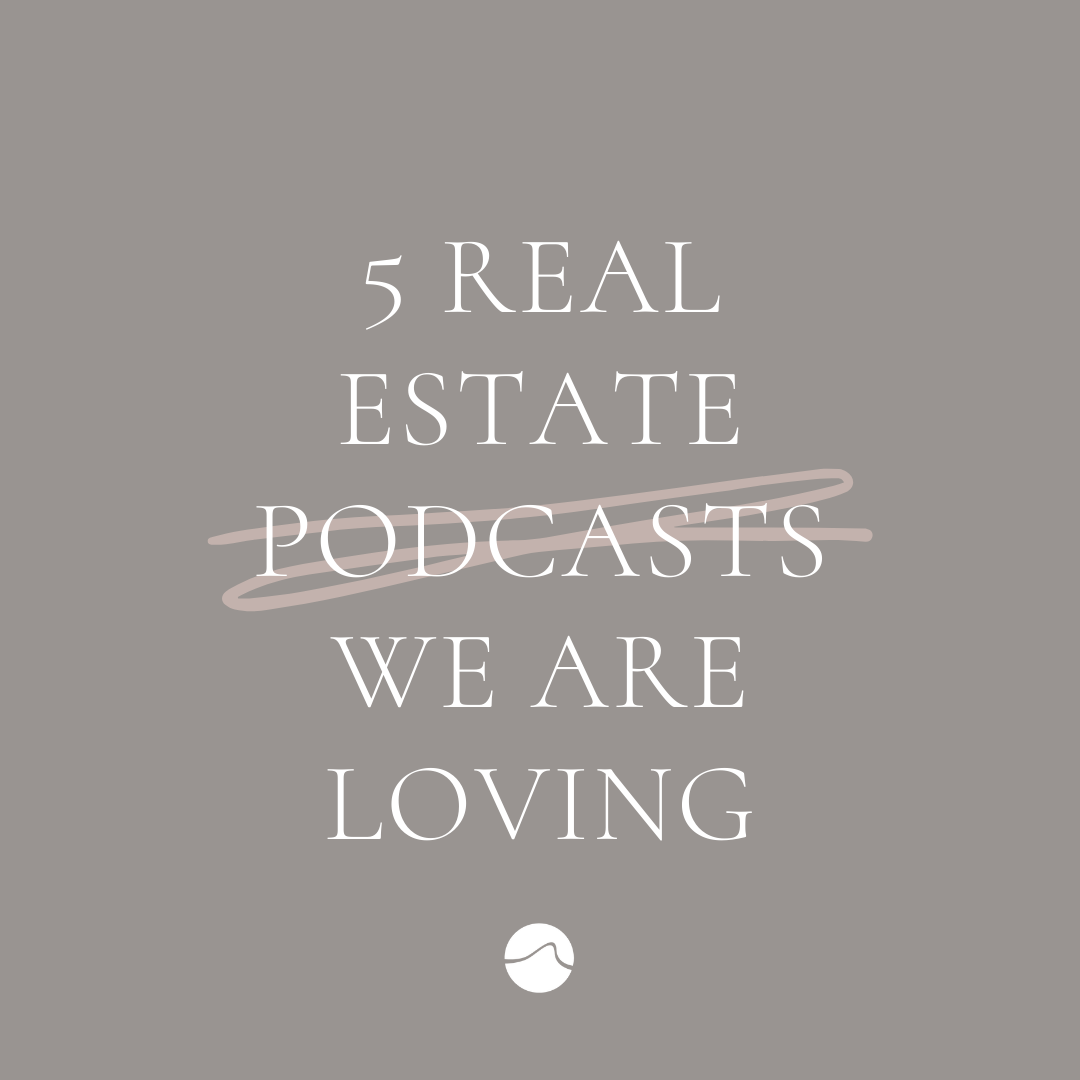 Whether you are buying, investing, or simply interested in real estate, podcasts are an easy and convenient way to learn the tools of the trade. Tune into these five real estate podcasts to keep a pulse on what's happening in the industry and learn some tips and tricks along the way.
The REconomy Podcast - This podcast examines the economic and political factors that contribute to the real estate market and the affordability of the housing market. It answers questions like, "should I rent or buy?", "how will inflation affect mortgage rates?" and even, "what does a changing labor market mean for housing?" This podcast is perfect for consumers who want to understand the underlying factors affecting the market.
Real Estate Rookie - If you are wanting to invest in real estate but are unsure of where to begin, then this podcast is for you. It tackles the big and the small "newbie questions you've wondered about but might be afraid to ask." It breaks down the details of deal-making, financing, and landlordship to give you a warm, welcoming, and real look into building your real estate portfolio.
The Money Pit - Whether you are a homeowner, a renter, or an investor, making a space your own takes work. This podcast delivers actionable expertise to help you with repairs, renovations, decor, demo, and beyond. From planning to executing, The Money Pit will help you take care of your home and save some money along the way.
BiggerPockets Real Estate Podcast - Get a look into the successes, failures, motivations and lessons learned from a variety of seasoned real estate investors and entrepreneurs. Through this podcast you'll gain real advice and strategies from real people in a fun, approachable, and oftentimes humorous manner.
How to Buy a Home - This is the playbook you need for buying your first home. Get step-by-step planning tips and information from industry expert, David Sidoni, aka the #HowtoBuyaHomeGuy, who has worked with many successful first-time buyers. From planning and saving to getting the deal done, each episode gives you valuable insights to get you on the way to owning your first home!