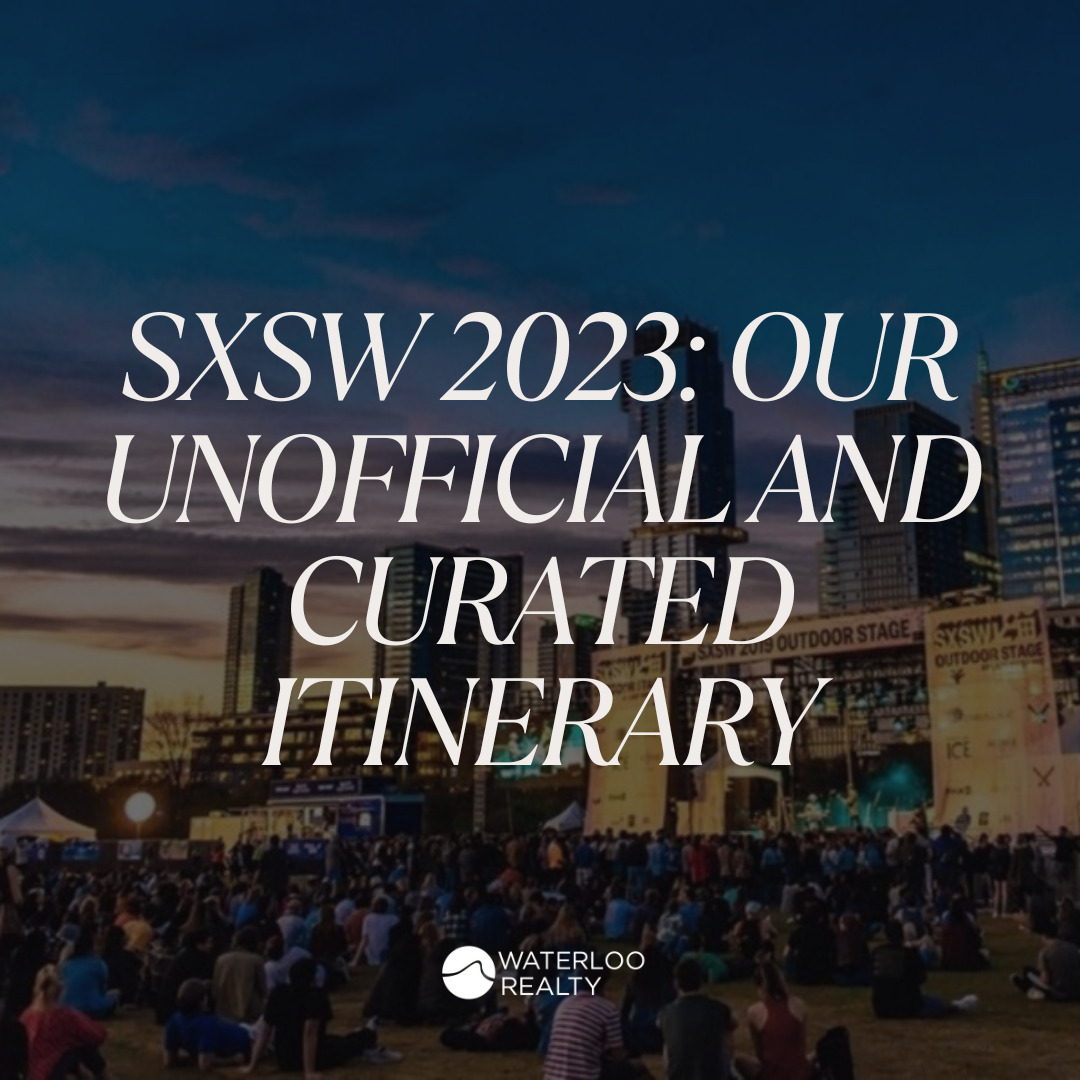 South by Southwest is here and, like usual, action-packed. Well-known celebrities like Eva Longoria, Kristen Bell, Dax Sheperd, Miranda Kerr, Chelsea Handler, and Robert Downy Jr. (to name just a few) will be making appearances; new technology will be revealed; and musical performances will be the talk of the town. But the fun isn't limited to just those carrying badges. We've looked to Tribeza's exhaustive guide to SXSW's unofficial parties and events and picked out the ones we don't want to miss. Get in on the action this SXSW, and don't forget to RSVP!

When: March 10-23
Where: Porsche X Venue
Fader is back this year in partnership with Porsche to showcase reimagined Porsche designs by visual artists, set to the music of live performances by up-and-coming and established musicians alike.
Museum of Graffiti: The Art of Hip Hop
When: March 10-28
Where: 809 E. 6th St.
The world's first museum dedicated to preserving and celebrating hip-hop is headed to Austin for its first-ever pop-up, "The Art of Hip-Hop," to celebrate the genre's 50-year anniversary. Showcasing photography, album art, logos, and graffiti; attendees will learn about the visual identity of hip-hop. During the week of SXSW, there will be concerts, live graffiti demonstrations, apparel customization, and panel discussions.
When: March 11-onward
Where: 1101 Domain Dr. #100
Experience over 70 exhibits of pure trickery, entertainment, and illusion. The museum's grand opening will open on March 11th, but it is here to stay beyond SXSW!
When: March 13-15
Where: Mala Vida
"Get your brain tingled at the So Satisfying House!" Immerse yourself in an audio, visual, and tactile adventure with live music by some of the year's hottest talent.
High Noon at High Noon with Paste Magazine
When: March 15-17
Where: High Noon
Grab a mezcal cocktail and enjoy a performance from one of 33 bands who will be rotating every 40 minutes at High Noon– just east of downtown.
When: March 15-19
Where: San Jose and Jo's Coffee
Head to South Congress for some outdoor fun! Take in the live music, shop local vendors, and enjoy sips and snacks.
Collide on Rainey: Coca-Cola Move
When: March 17
Where: Lustre Pearl
Join Coca-Cola as they "bring the transformative power of music to life pairing unique experiences with custom cocktails," with the launch of their new flavor, Coca-Cola Move.
What is on your agenda this South by Southwest? We can't wait to see you out there!
Photo credit: SXSW