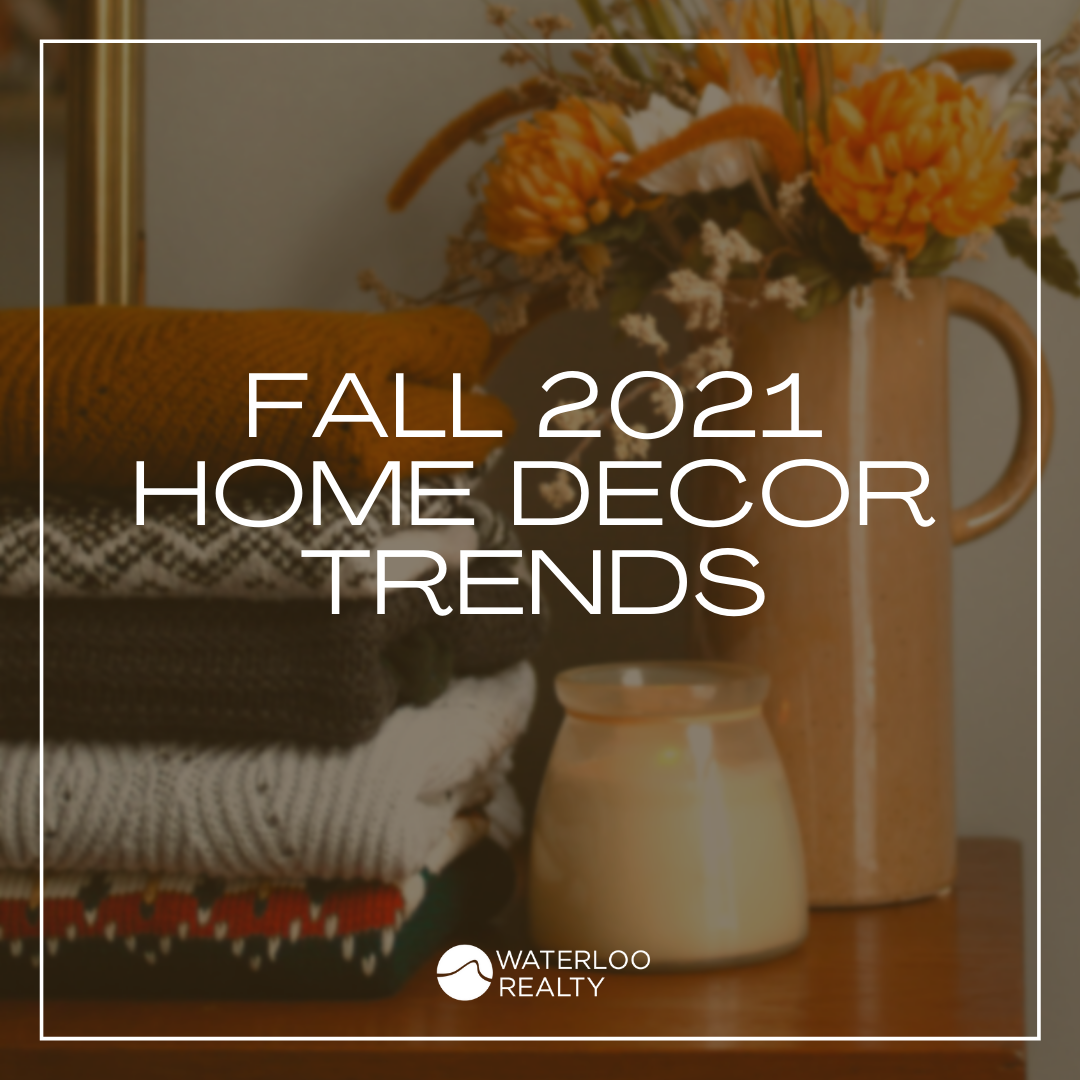 After the oppressively hot dog days of summer, we're counting down the minutes until fall's crisp, cool reprieve is here (Wednesday, September 22nd to be exact). Get your home as ready for the new season as you are, with these chic and stylish fall decor ideas.
Warm, Earthy Tones
Keep your decor understated with a nod to autumn through natural, warm tones, reminiscent of the changing leaves. Scatter terracotta, muted greens, and deep reds throughout your space in the form of pillows, blankets, candles, flowers, or even seasonal vases in varying shades to bring the outdoors in, in a subtle and sophisticated way.
https://www.pinterest.com/pin/339458890672344845/
Mums and Pumpkins, Galore
A porch overflowing with pumpkins will never go out of style. Plus, it is an affordable way to add some festive curb appeal. With every trip to the store, pick up a pumpkin or two of varying colors and sizes to slowly create your very own little pumpkin patch. Bring in more color through seasonal blooms like mums or aster.
https://www.pinterest.com/pin/373095150390638439/
Texture for Days
Make your home feel like a cozy and warm spot to snuggle up in after the end of a long day with chunky knits, soft textures, and warm textiles. Drape blankets over the couch, at the end of the bed, or on the back of chairs to invite family members and visitors to get comfortable! You can even go a step further and change out bedding with soft, flannel sheets or thick duvets. Leather is another material that is great year-round, but especially relevant in the fall as it creates a weathered, worn-in look that is inviting and warm.
https://www.pinterest.com/pin/844493657359645/
Cinnamon, Spice, and Everything Nice
Engage all of your senses through your fall decor by sprinkling candles and diffusers in autumnal scents throughout your space. Set up your coffee station with flavored coffees and syrups and fill a cake stand or cloche with pumpkin muffins. Start and end every day in a seasonal way!
https://www.pinterest.com/pin/1618549857856858/
Layered Mantles
The mantle is the perfect place to add seasonal decor. It serves as a room's focal point and is easy and fun to switch up as the months change. Try a layered look with mirrors in varying sizes. Splash in candlesticks, thin vases, and small oil paintings for color and texture. A festive string of garland serves as the finishing touch!