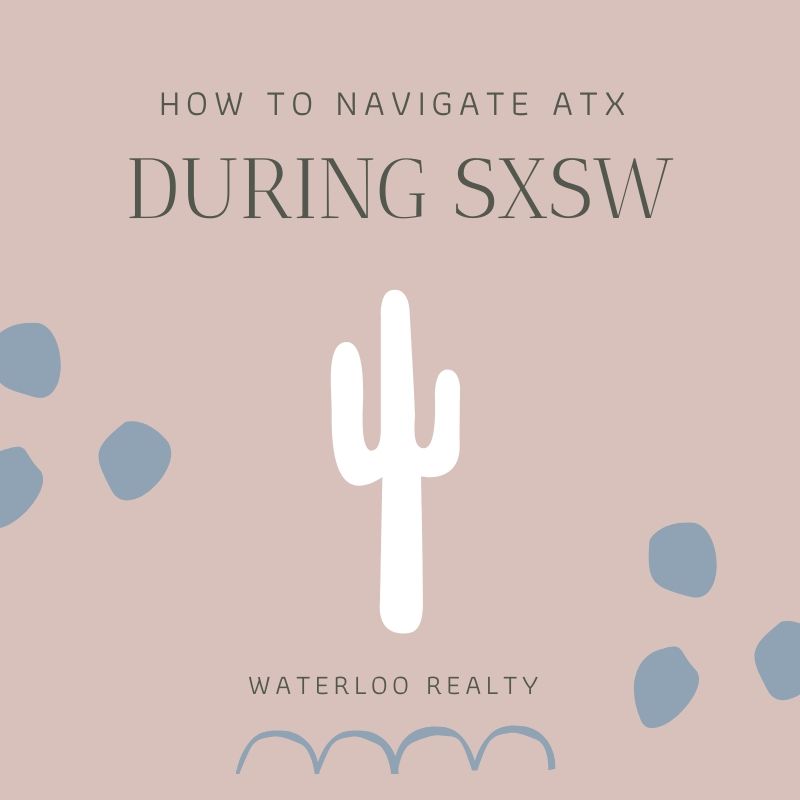 What is arguably Austin's most popular week is quickly approaching. South by Southwest, which will take place all around the city from March 13-22nd, sets the city abuzz with tech, film, and music galore. And while the week is full of fun and events, it can also be trying and chaotic, especially for Austin residents. We've put together a guide on how to make the most of the week, no stress involved.
Know the Basics
Austinites know that buying a badge isn't necessary to enjoy the festival. While it does give you access to official events, there are a variety of free unofficial events including product demos, music performances, and parties that are equally as fun. But making a schedule to minimize line time is essential. Do your research and prioritize the events that you really want to attend and get there early. SXSW has an app for official events, and unofficial events can be tracked here.
Avoid the Traffic
From north to south and east to west, central Austin will be overflowing with SXSW attendees so avoid driving in this area at all costs. If you want in on the downtown action, you'll find that most venues are within walking distance. So once you're there you can walk from place to place. But if not, biking, ridesharing, pedicabbing, and SXSW shuttles are king this week.
The city of Austin also closes down some areas of downtown for pedestrian-use only during spring festival season, which includes SXSW. Visit this link to view the city's map of street closures.
What to Bring
While many attendees pride themselves on eating and drinking for free the week of SXSW, don't strictly bank on this. Bring a reusable water bottle and stay hydrated. We all know Austin weather is unpredictable and it can be hot in March, so water and sunscreen are key. It can also be rainy, so keep a packable poncho or umbrella handy. Finally, don't forget to stock up on packable snacks like trail mix and energy bars.
Enjoy Austin
And when you are over the crowds, take some much needed quiet, chill time at Barton Springs pool, the greenbelt, or one of the many breweries and distilleries surrounding the city. Springtime in Austin is beautiful and experiencing the city's watering holes or outdoor oasis's is not to be missed during this time.
We hope you have a fabulous, fun, and stress-free South by Southwest this year! We can't wait to see you out there!